Charter flights connecting Van Don district of Quang Ninh and Hunan in China have been launched, raising the number of international routes hosted by Van Don International Airport to three.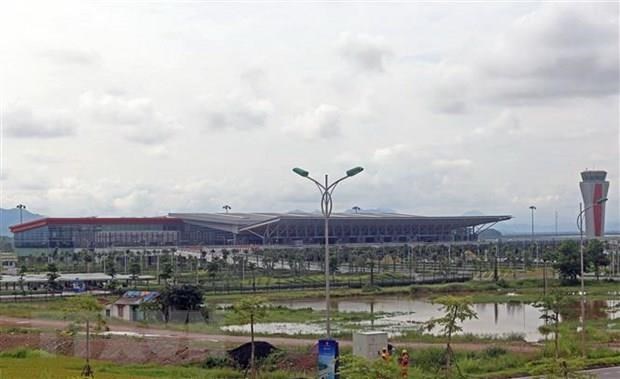 The Van Don International Airport in Quang Ninh province
The Hunan-Van Don flights are operated by Chinese Qingdao Airlines from July 24 using Airbus A320 aircraft with three flights per week on Wednesday, Friday and Sunday.
This is the second route linking the Van Don International Airport and China after the Van Don – Shenzhen route.
The first international air route, Van Don – Shenzhen, was launched from May 27.
The Seoul-Van Don air route started operating from June 6.
Van Don-Ho Chi Minh City, the only domestic route hosted by the airport, is being operated by Vietnam Airlines, Vietjet Air and Bamboo Airways with two flights per day on weekdays and three per day on Sundays.
So far, the airport has hosted 1,014 flights, including 26 international flights, carrying 136,261 passengers.
In the future, the airport, which was put into operation in late 2018, will handle more flights from China's Hainan and Kunming.
In late 2019, more international routes connecting with Japan and Bangkok will be operated, along with those between Van Don and domestic localities of Da Nang, Kien Giang and Nha Trang.-VNA