Customers enjoying one of the many delicious dishes at Ngon Garden in Hanoi during Tet will get an extra special treat – an envelope of lucky money.
Restaurant manager Pham Bich Hanh revealed the gesture will last from the first day to the last day of the first lunar month, which falls on January 25 to February 22 this year.
There are plenty of mouth-watering meals to choose from including Gỏi Cuốn Tôm Thịt (pork and shrimp rolls salad), Bò Nướng Nha Trang (grilled Nha Trang beef), Phở Gà Đặc Biệt (special chicken soup), Cá Chình Nướng Riềng Mẻ (grilled eels with galangal and fermented rice), Tôm Hùm Alaska (Alaska lobster) and many others, Hanh said.
Gỏi Cuốn Tôm Thịt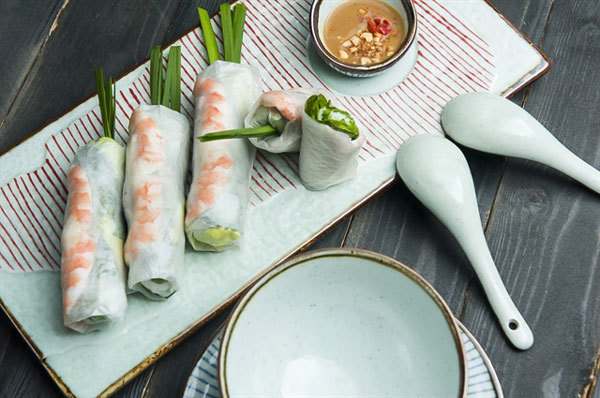 ROLL UP: Gỏi Cuốn Tôm Thịt (pork and shrimp rolls salad) is among the favourite dishes at Ngon Garden Restaurant in Hanoi. Photo courtesy of Ngon Garden.

Although simple to prepare, Gỏi Cuốn Tôm Thịt is a firm favourite on the menu because of its cool but aromatic flavour, served in Bánh Tráng Phơi Sương (wrappers with flexible two layered rice paper dried under dew.
A combination of shrimp and pork, steamed to perfection to ensure a sweet taste are then rapped with fresh herbs and chives leaves and then dipped with mắm nêm (a powerful pungent, similar to shrimp paste).
"These combined ingredients will please any gourmets eating at the restaurant," Hanh said.
Nha Trang grilled beef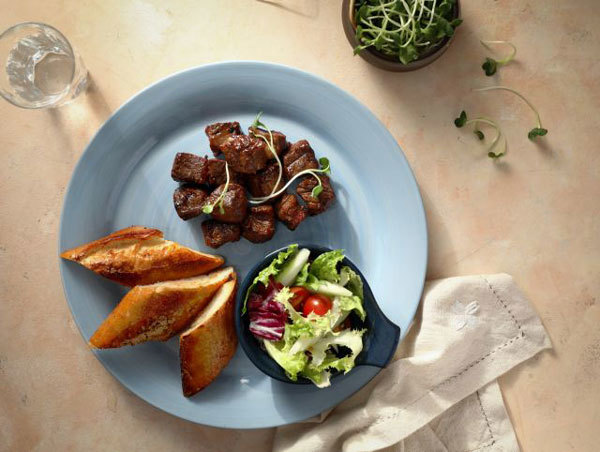 GRILL THRILL: Bò Nướng Nha Trang (Nha Trang grilled beef) is a must-try dish at Ngon Garden. Photo courtesy of Ngon Garden

A visit to Ngon Garden just wouldn't be the same without Nha Trang grilled beef, a popular choice for restaurant goers because of its soft yet sweet aromatic flavour.
"When eating the dish dinners will enjoy these flavours from each mouthful of the beef," said head chef Le Duc Hai.
Hải said to have such a tasty dish to serve customers, the restaurant have to order quality organic beef's shoulder meat from Nha Trang.
It is then cut into 3cm by 3cm cubes and marinated with special sauce made by the restaurant for 20 hours then before it is cooked in a charcoal oven.
"Dinners should experience the dish right after grilling and they will enjoy with with fresh salad and crunchy bread," Hai said.
Cá Chình Nướng Riềng Mẻ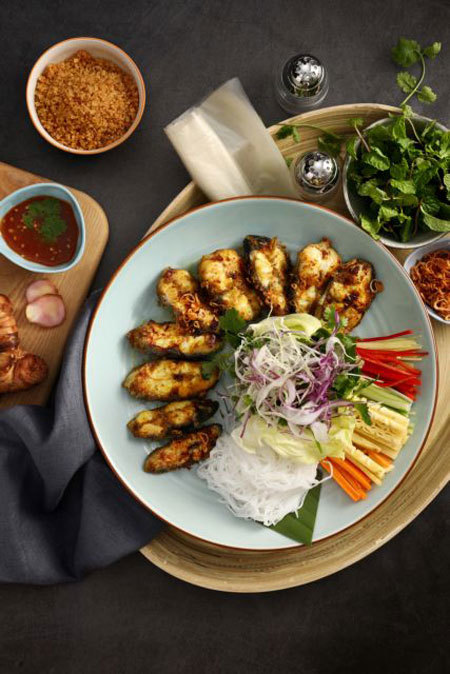 HEALTHY: Cá Chình Nướng Riềng Mẻ, a nutritious dish that offers health benefits. Photo courtesy of Ngon Garden

Don't be alarmed by eels as they are as lean as they come and you won't find any small bones when trying this dish.
The quality seafood is enriched with nutrition, particularly calcium, and have good health benefits, especially for people with osteoarthritis, said Hai.
There are many ways to cook the eels but grilling the mixed eels with minced galangal and fermented rice is the favourite to keep the sweetness and flavour of the dish, he said.
Diner Ta Ngoc Anh said she is an eel addict! "Eating it with bún (fresh rice noodle) is so enjoyable that I always order the food when eating at the restaurant."
Alaska lobster steam with white wine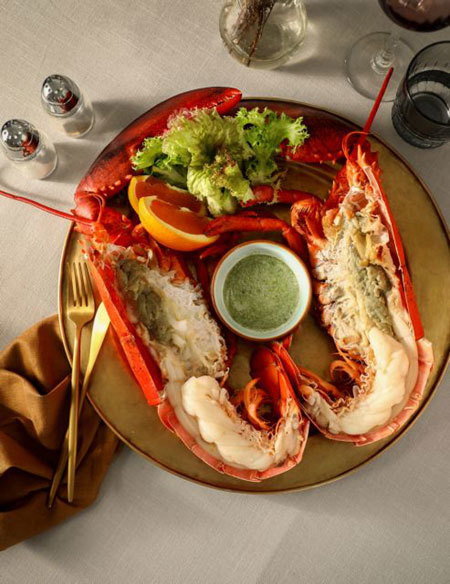 SUPER COOL: Tasty Alaskan lobster. Only the best will do at Ngon Garden. Photo courtesy of Ngon Garden

Love seafood? They you love this high quality dish. It's the chef's personal favour and Hai believes the lobsters are a "must-try" dish.
"I like to enjoy the lobster because it consists of nutritious crab-roe, firm and sweet meat, particularly its meat in its two giant claws," said teacher Nguyen Thuy Hien from Hanoi's Hai Ba Trung District.
Apart from these dishes, Ngon Garden also serves you many other soups and hotpot such as Lẩu Cua Đồng Đặc Biệt, Phở Gà Đặc Biệt, Phở Bò Cay and Mâm Cơm Mẹ Nấu.
Lẩu Cua Đồng Đặc Biệt (special field crab hotpot)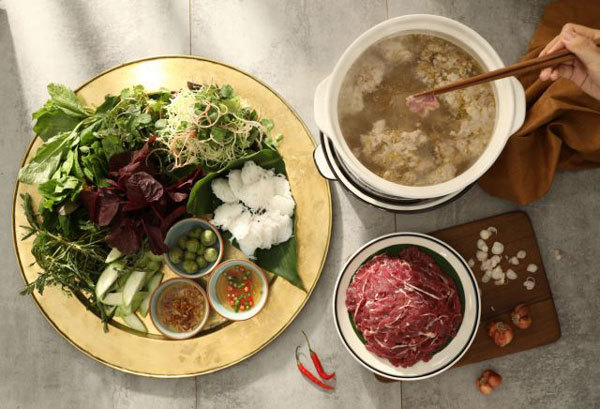 COOK OUT: Ingredients for Lẩu Cua Đồng Đặc Biệt at the restaurant. Photo courtesy of Ngon Garden

This dish is particularly special because the fresh field crabs have been carefully chosen and cooked to perfection. It is cooked with several ingredients including quả sấu (dracontomelon) instead of vinegar, to create an unforgettable taste for the hotpot.
It is eaten with rice noodle and different fresh herbs and vegetables such as split water morning glory. A health option in case you have eaten one too many traditional Tết foods such as bánh chưng (sticky rice square cake), said chef Hai.
Ngon Garden is one of Hanoi's best restaurants. These dishes, and so many more, can be found at the stunning venue at 70 Nguyen Du Street in Hanoi.
Last year, Ngon Garden served millions of local and international dinners with tasty and quality dishes.
Among the foreign guests included delegations the EU, the Democratic People's Republic of Korea, the Armenian Prime Minister and his wife, the French delegations and many others.
All the guests agreed that dishes at Ngon Garden are mouth-wateringly special.
Last November Quán Ăn Ngon (at 18 Phan Boi Chau) and Ngon Garden restaurants, two culinary trademarks of Vietnam's Phuc Hung Thinh Company, won Tin & Dùng (Trust & Usage) prize after offering top 100 items and services that won the trust and recognition of customers in 2019.
Other restaurants of the chain include Món Ngon Sài Thành, Ngon Phố and The Rooftop. VNS

When you read about Tet, you see things about seasonal changes and traditional customs. You will also find images of pink and pale peach blossoms and golden ochna trees, as well as the legendary glutinous rice square cakes,
U Hoa Restaurant is located in a French-style villa with a beautiful garden where birds sing all day. Even at first sight, it offers an escape from the noisy streets and hectic life.