Gyeongsangbuk-do, South Korea's largest province, has launched its tourism promotion office in Hanoi.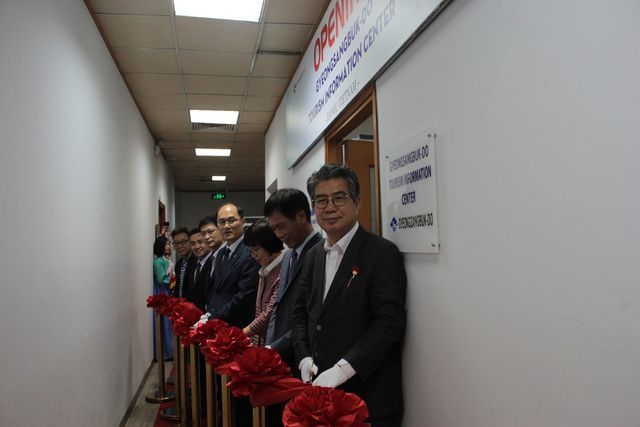 The inaugurating ceremony of Gyeongsangbuk-do Province's tourism promotion office in Vietnam
This is the first office opened by Gyeongsangbuk-do Province in Vietnam. 
Over the past years, the number of Vietnamese visitors to South Korea has witnessed a sharp rise. Meanwhile, Vietnam has also become a popular market for South Korean tourists.
In 2013, around 117,000 Vietnamese visitors went to South Korea and the figure increased to up to nearly 460,000 in 2018.
According to Kim Seong Jo, chief representative of Gyeongsangbuk-do Province's Culture and Tourism Department, Gyeongsangbuk-do remains new to many Vietnamese travellers. The province is home to many UNESCO-recoganised cultural heritage sites. The localities are also endowed with a 335-kilometre long coastline and is well known for traditional culture. 
The tourism promotion office in Hanoi is expected to introduce Gyeongsangbuk-do's beauty to Vietnamese people.
The province is expected to attract around 20,000 Vietnamese tourists this year.
Located in Southeast South Korea, Gyeongsangbuk-do has many old villages.
Visitors can take flights from Hanoi to Daegu or Busan and then travel by car for roughly an hour to come to the province. Dtinews
Ha Trang