Saigon Railway Transport JSC has announced train ticket cuts for tourist groups of 10 or above in tours arranged by travel firms participating in its travel stimulus program, Thanh Nien newspaper reported.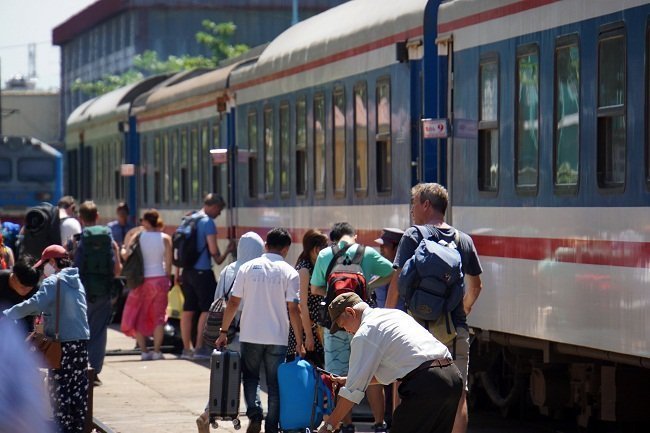 Passengers board a train at Saigon Railway Station in HCMC. Prices of train tickets are being lowered strongly to attract passengers
Tickets have been discounted by 40% for chair cars while tickets for sleeper cars have been reduced by 20% for trains SE3 and SE4, running on Mondays and Wednesdays each week on HCMC-Danang and Hue-Hanoi routes.
Passengers on the two trains running on the HCMC-Quang Ngai and Danang-Hanoi routes are also entitled to these discounted tickets.
In addition, trains SE7, SE8, SE9 and SE10, plying HCMC-Danang and Hue-Hanoi routes from Monday to Thursday each week, will offer 15% and 25% discounts for sleeper and chair cars, respectively.
Further, customers booking their tickets 30 days or more ahead of departure will enjoy a 10% discount.
Apart from this, the firm will knock 20% and 15% off fares for passengers buying tickets for chair and sleeper cars on multiple trains.
The discounts take effect when the tickets are bought at least five days ahead of departure.
Tour guides of groups are also entitled to the discount programs depending on the number of people in their groups. SGT