Vietnam has been named among most stunning movie set locations on the planet that also offer a luxurious and highly affordable lifestyle for North American expats and retirees, according to a list released by International Living Magazine.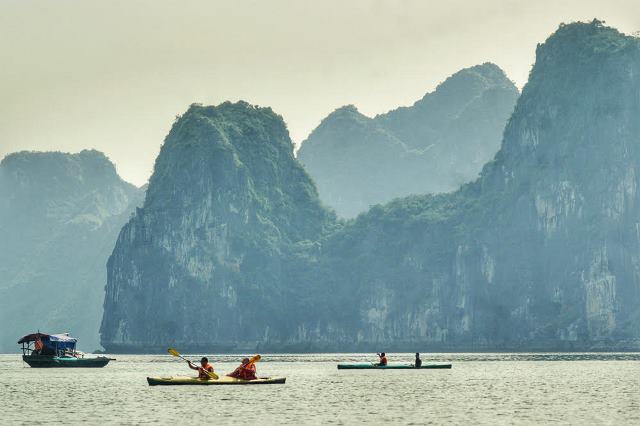 Ha Long Bay
International Living Southeast Asia Correspondent Wendy Justice, who lives in Hanoi, says that Ha Long Bay is one of the most photographed areas in Vietnam and has been featured in many major motion pictures.
"The most recent and famous one was Kong: Skull Island. But Pan, Life, and Indochina are three other films that were all filmed at least partly in Ha Long Bay," Wendy Justice wrote.
Hanoi has also been featured in many major films, including The Quiet American, a thriller set during the French Indochina War. Since there was a major war in Vietnam, there's also been a ton of war movies made; many of the more recent ones were filmed here.
Hanoi, Vietnam's capital city, is the political hub of the country, as well as the cultural and historical center. Centuries-old Buddhist temples are scattered throughout the city, often set alongside hundred-year-old French colonial mansions and an ever-increasing number of modern skyscrapers. It's an eclectic mix of east and west, old and new.
According to Wendy, Vietnam is one of the highest-value and lowest-cost retirement destinations in the world, where couples can still live well depending on where they settle on US$1,000 per month or even less.
The number of foreign holidaymakers to Vietnam in the first four months of 2019 is estimated at nearly 6 million, a 7.6% increase from the same period last year, according to the Vietnam National Administration of Tourism under the Ministry of Culture, Sports and Tourism. Hanoitimes
Ha Phuong