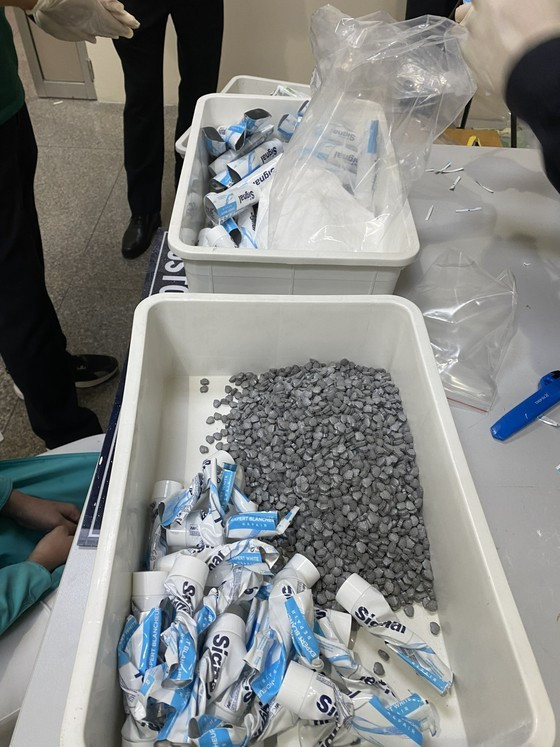 The tubes of toothpaste contain narcotics and ecstasy.
According to a source of Sai Gon Giai Phong Newspaper's reporters, the police forces have not provided the identity of the two arrestees because the case is complicated and the police are clarifying more related details.
Previously, on the afternoon of March 22, the HCMC Police launched a crinimal investigation into the case of "Illegal transport of drugs" to clarify violations and strictly handle relevant subjects in accordance with regulations.
According to the initial investigation, around 08:45 a.m. on March 16, during a routine cargo screening, the Tan Son Nhat Airport Customs Branch detected a suspicious consignment weighing around 60 kilograms, consisting of four suitcases of flight attendants so the functional forces decided to check it.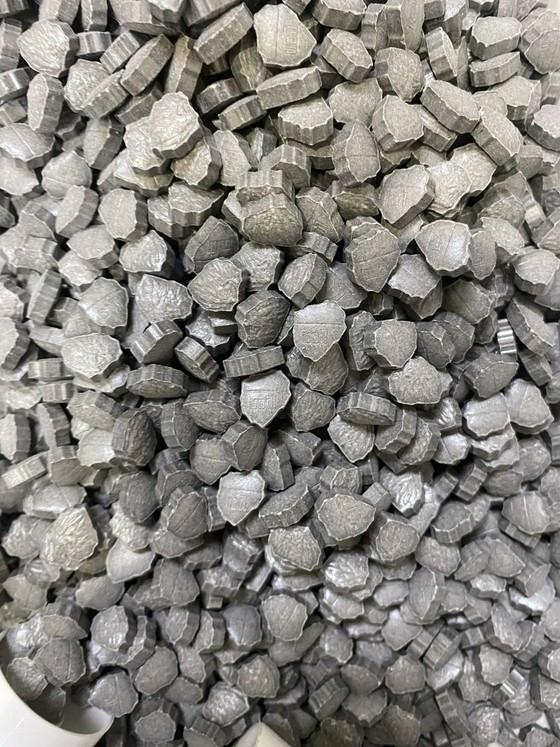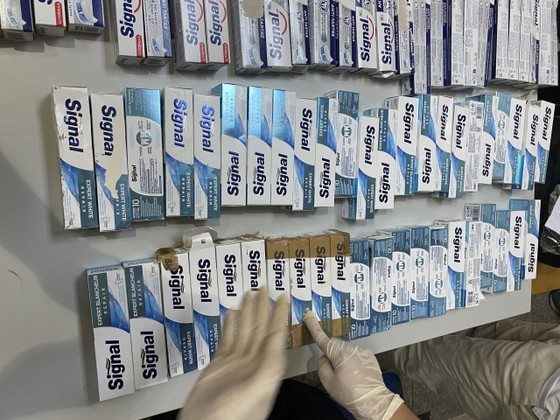 Functional forces seize a total amount of 327 tubes of unopened toothpaste of various brands
The functional forces seized a total amount of 327 tubes of unopened toothpaste with various brands, each tube was packaged in a paper box along with 17 bottles of oral rinse. Of these, there were 157 toothpaste tubes containing a total of 11,284.57 grams of ketamine and MDMA.
On March 17, the Tan Son Nhat Airport Customs Branch handed over documents and evidences to the Police Investigation Agency under the HCMC Department of Public Security for further investigation.
On March 21, the authorities had a meeting to evaluate the whole collected documents and evidence and compare them with the provisions of the law.
Initially, the police forces identified that when the four Vietnamese flight attendants stayed in France, a Vietnamese subject had them transport 327 tubes of toothpaste and 17 bottles of oral rinse to Vietnam for that person's relative.
The functional force check the toothpaste tubes in the suitcases of four flight attendants.
The air hostesses were unknown that among the 327 tubes of toothpaste, there were 157 ones containing narcotics and ecstasy so they agreed to carry them. Therefore, the HCMC Police Department determined that there was insufficient evidence to handle criminal charges.
On March 22, the Department of Public Security of HCMC issued a decision to release the four flight attendants.
Source: SGGP