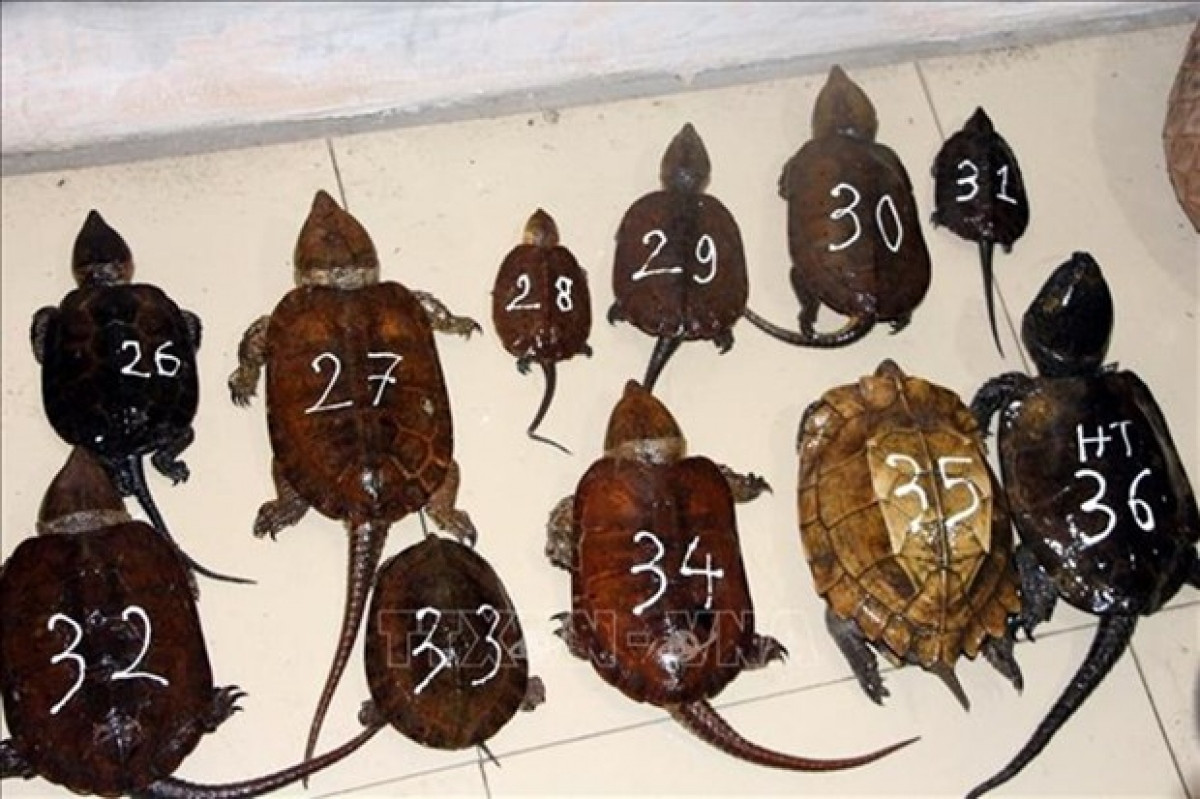 Nguyen Trong Duc, 27, and Nguyen Van Dung, 39, in Dien Chau district were arrested as they transported 34 big-headed turtles.
On the same day, police urgently searched Dung's residence and discovered 38 more rare animals, including 35 big-headed turtles and three pangolins. From the collection, 25 turtles and pangolins were dead.
The police have handed over the turtles to Pu Mat National Park.
The case is under further investigation.
Source: VNA