VASEP concerned over seafood exports to China amid yuan devaluation

The Vietnam Association of Seafood Exporters and Producers (VASEP) has expressed concern over a decline in Vietnam's seafood exports to China due to the sharp depreciation of the yuan.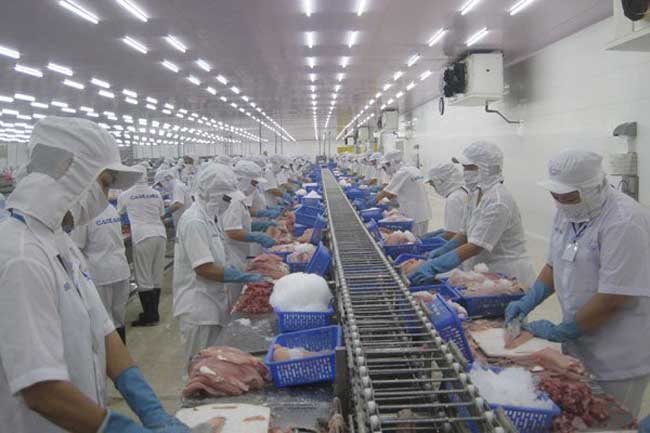 Workers process tra fish at a local firm. VASEP has expressed concern over seafood exports to China amid the yuan devaluation
China is one of the four largest buyers of Vietnamese seafood, with average annual revenue of over US$1 billion.
However, seafood exports to China fell 5% year-on-year last year to US$1.2 billion and another 5% in the first quarter of this year to US$239 million. Of this, shrimp and tra fish declined 15% and 2%, respectively.
By the middle of this month, China's yuan had fallen to its lowest since December last year.
According to VASEP, even though the Vietnamese dong has been depreciating against the U.S. dollar, the yuan has been falling even harder against the greenback, resulting in higher prices for Vietnamese exports to China, including seafood.
Vietnam's largest rival in the Chinese market is India, as this country exports shrimp to China at a lower price than Vietnam.
At present, more than 150 Vietnamese businesses ship seafood to China, including 45 tra and basa fish suppliers and some 50 shrimp exporters. SGT