VIETNAM BUSINESS NEWS DECEMBER 9
VN attracts nearly US$500 million in start-up ecosystem in 9 months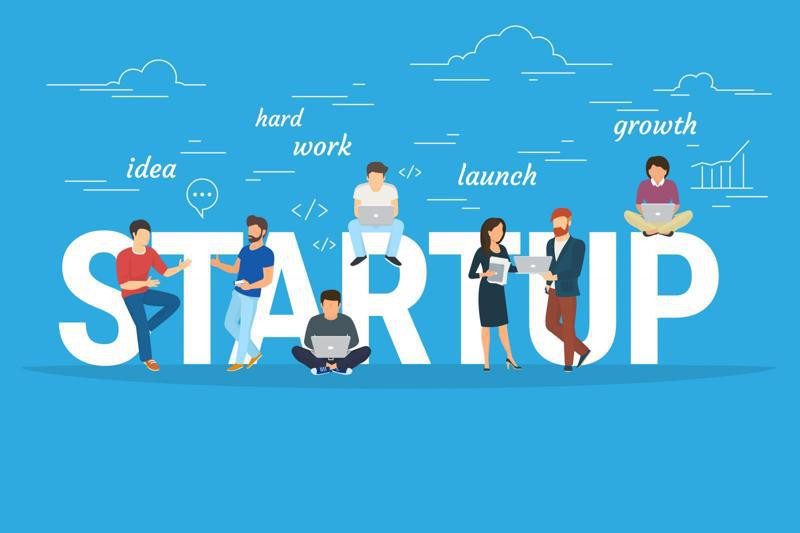 The Southeast Asian nation has climbed up 5 places to 54th globally on the Startup Blink's Global Startup Ecosystem Index 2022.
Viet Nam rose from 6th to 5th in Southeast Asia, displacing the Philippines, and is well-positioned to overtake Thailand (4th regionally) next year if this positive momentum continues.
Two cities in Viet Nam ranked in the top 1000 global startup cities are Ho Chi Minh City and Ha Noi.
As the top startup hub in Viet Nam, Ho Chi Minh City is moving closer to the global top 100, jumping 68 spots to 111th.
Meanwhile, Ha Noi has decreased 31 spots to 222nd, falling out of global top 200.
Currently, the majority of investment capital in Vietnamese startups is in the middle and later stages, with an average investment value of US$9.5 million per round.
Only 4 percent of capital is poured into early-stage startups, with an average investment value of US$1.152 million.
Credit room increase aims to support economic growth: SBV official
The State Bank of Vietnam (SBV)'s recent decision to increase credit room by 1.5-2% for credit institutions aims to increase resources and the supply of credit to businesses and key sectors of the economy, SBV Deputy Governor Dao Minh Tu has said.
Tu said the impacts of the global downturn on Vietnam have been reduced, while positive signs have been seen in macro-economic indicators, providing favourable conditions for the increase of credit room for commercial banks and enabling them to support businesses, projects, programmes and necessary sectors of the economy.
The official said that the allocation of credit growth will be prioritised for banks with strong liquidity and high capacity to reduce interest rates.
Some banks such as the Agribank still have yet to hit the credit growth limit allocated at the beginning of the year, he said.
Therefore, this credit allocation aims to encourage commercial banks to focus on mobilising capital and reducing interest rates, creating favourable and positive conditions, both in capital sources and interest rates for businesses, projects and programmes, he explained.
The SBV Deputy Governor said that the adjustment of the credit growth by 1.5-2% means about 240 trillion VND (10.08 billion USD) is being pumped into the economy. To date, credit growth has reached 12.2%, lower than the limit of 14%. This means there is still room for commercial banks to provide more capital for businesses and the economy.
Tu said that the SBV will keep a close watch on the currency flow and drive it to prioritised sectors, including agriculture and rural development, small and medium-sized enterprises, exports, supporting industries, and social housing.
He underlined that all the policies given by the SBV aim to support economic growth in a sustainable manner and continue to complete the goal of reining in inflation and ensuring macro-economic stability.
Tech firms forecast to continue benefiting from digital economy growth
Technology and telecoms businesses are expected to continue benefiting from the growth of the digital economy in Vietnam, which is showing a strong performance in the commercialisation of the 5G network.
Chu Duc Toan, an analyst from the VNDIRECT Securities Corporation, predicted that revenue from digital transformation in 2023 will increase 18% from this year to double the earnings made from traditional IT services.
Like the rest of the world, the Vietnamese economy is undergoing a digital transformation. The national digital transformation programme for 2025, with a vision to 2030, targets that the digital economy will contribute 20% of GDP by 2025.
The Government is promoting the development of the digital economy with a series of policies and mechanisms with the latest being the Prime Minister's Directive 16/CT-TTg.
Vietnam was one of the first countries to successfully operate 5G-based phone calls. Network device producer Cisco forecast 5G subscriptions in Vietnam will reach 6.3 million by 2025.
The early deployment of 5G services could help Vietnam's telecom service providers raise revenue by 300 million USD each year, starting from 2025. The country could soon become one of the first in Southeast Asia to launch a 5G network with companies such as Viettel, Vinaphone and Mobifone racing to develop the first nationwide 5G network.
Thanks to the application of 5G technology, there will be numerous opportunities for developing modern apps to diversify products and services.
Airbus to expand aerospace cooperation with Vietnam
Airbus is ready to expand cooperation with Vietnam, including developing the aerospace industry in the country, said Johan Pelissier, head of Asia Pacific for the Airbus Defense and Space division.
Vietnam has potential for developing the aerospace industry, said Pelissier at a press briefing on December 7.
Airbus produced Vietnam's first earth observation satellite, VNREDSat-1, launched into orbit in 2013. It is currently working closely with the Vietnam Academy of Science and Technology to introduce a solution for the VNREDSat-2 satellite that can transmits images with high quality resolution.
At the Vietnam International Defense Expo 2022 in Hanoi, Airbus is said to introduce a variety of helicopters and military transport aircraft that can fly longer and consume less fuel.
Hoang Tri Mai, CEO of Airbus Vietnam, said Vietnam is a key market for Airbus. In addition to commercial aircraft, the group is providing helicopters suitable for military operations, the oil and gas industry, search and rescue, and for the air force.
Airbus has 20 military propeller and transport aircraft that are performing missions including transportation, public services, oil and gas exploration and production, and military operations in Vietnam.
Currently, the number of Airbus helicopters accounts for 12% of the market share in Vietnam, of which its aircraft accounts for 50% of the helicopter fleet for oil and gas exploration and production.
Ample room to boost Vietnam Tighter discipline needed for public investment: Deputy PM
Deputy Prime Minister Pham Binh Minh highlighted the need to tighten discipline in the disbursement of public investment while chairing a hybrid meeting on the matter with the No.1 Working Group on December 8.
The group consists of eight ministries and central agencies – including the Government Office, Supreme People's Court of Vietnam, Ministry of Foreign Affairs, and Ho Chi Minh National Academy of Politics (HCMA) – as well as the central provinces of Quang Binh and Quang Tri.
At the function, Deputy Minister of Planning and Investment Tran Duy Dong said that the total state budget investment assigned to the group by the PM exceeded 19.75 trillion VND (829.66 million USD) this year.
A Ministry of Finance report showed that the ten units' rate of disbursement was low between January and November. The rate recorded by Quang Binh province was highest, at 54.98%, followed by the Government Office at 52.01%, and the Ministry of Home Affairs with 50.78%. The Committee of Ethnic Affairs disbursed the least, at just 2.41%.
In his conclusion, Minh said disbursement had progressed gradually; however, compared to the target, the pace remained slow with the rate at some units below 50%.
More cooperation opportunities expected for Vietnamese, Korean SMEs
A forum was held in the central province of Quang Nam to support small- and medium-sized enterprises (SMEs) of the Republic of Korea (RoK) to expand investment and business opportunities in Vietnam.
With reasonable labour costs and efforts in bilateral trade agreements, Vietnam is expected to be a suitable option for Korean firms in the time ahead, said Nguyen Cam Phuong, a representative from SaigonTel.
Vietnam is now a safe, attractive destination for investors from 141 countries and territories, with more than 34,000 projects worth some 400 billion USD, she continued, stressing that the RoK remains the leading investor in the Southeast Asian nation and ranks second in terms of trade with the revenue reaching about 90 billion USD this year.
The RoK has been also the biggest source of tourists to Vietnam this year, Phuong said, adding the two sides have seen in-depth collaboration in other spheres like banking-finance, infrastructure, transport, IT, science-technology, agro-forestry-fishery, education-training, culture and people-to-people exchange.
Vietnam was named among the world's top 20 host economies for foreign direct investment (FDI) for the first time in 2020 by the UN Conference on Trade and Development (UNCTAD), she noted.
According to KBIZ Chairman Kim Ki-mun, the two-way trade skyrocketed from nearly 500 million USD in 1992 when Vietnam and the RoK established diplomatic ties to around 90 billion USD at present.
The 8,800 Korean firms operating in Vietnam are SMEs. Meanwhile in the RoK, SMEs make up more than 99% of the total businesses, and employ up to 90% of the workforce.
The federation is closely coordinating with the Vietnamese Ministry of Planning and Investment to create optimal conditions and offer incentives to Korean SMEs in Vietnam in various fields, he said.
Vietnam – important destination for Canadian enterprises
Among members of the Comprehensive and Progressive Agreement for Trans-Pacific Partnership (CPTPP), Vietnam is the first ASEAN member country that Canadian businesses should think about when looking for investment opportunities in finance, clean energy, and farm produce and food trade, said former Deputy Prime Minister of Canada and former Premier of Quebec Jean Charest.
Speaking at a recent forum on cooperation to support enterprises in the new context co-organised by the Vietnam Trade Office in Canada and the Canada - Vietnam Trade Council, Charest said that Canada needs to expand its presence in the Asia-Pacific region and ASEAN countries in which Vietnam is an important destination.
Since 2015, Vietnam has maintained its position as Canada's largest trading partner in ASEAN. Last year, two-way trade between Vietnam and Canada reached 10.5 billion CAD (7.7 billion USD), up from 8.9 billion CAD in 2020, according to Canada's statistics.
The Government of Canada identifies priority areas for cooperation with Vietnam as agriculture, food processing, education, information and communication technology, clean technology, aerospace and life sciences.
Vietnam also has a great advantage as it is the only country in ASEAN with comprehensive bilateral cooperation mechanisms such as the Vietnam-Canada Comprehensive Partnership Agreement and the Joint Economic Commission (JEC) between Vietnam and Canada.
Tran Thu Quynh, Head of the Vietnam Trade Office in Canada, recommended that state agencies, business associations and organisations of the two countries need to join hands to help businesses recognise opportunities, and take advantage of cooperation mechanisms to scale up trade ties.
Small and medium enterprises need to better exploit existing cooperation mechanisms to optimise their purchasing, branding strategy and investment strategy, towards forming a supply and production chain between the two countries.
Vietnamese firms seek to tap benefits from EVFTA
A seminar on how to fully tap the benefits of imports and investment from the EU – Vietnam Free Trade Agreement (EVFTA) was held by the Cong Thuong (Industry and Trade) Magazine on December 6.
Commitments outlined in the EVFTA on both trade and investment are expected to contribute to attracting European businesses and investors to expand their activities in Vietnam, further promoting trade and investment cooperation.
With the immediate elimination of 85.6% of tariff lines between Vietnam and the EU, many Vietnamese industries have gained an advantage of reduced import costs for materials for production, thus improving the competitiveness of enterprises joining the global value chain.
According to Do Huu Hung from the European - American Market Department under the Ministry of Industry and Trade, Vietnamese enterprises have made good use of the EVFTA by importing raw materials and machinery from the EU to increase their export turnover to this market.
The EVFTA has created huge competitive advantages for Vietnam's exports to the 27 EU member countries.
Vietnam's export turnover to the EU reached over 57 billion USD last year and 52 billion USD in the first 10 months of 2022, representing year-on-year increases of 14% and over 14%, respectively.
Dao Thu Trang, head of the market development strategy consulting department under the German Chamber of Commerce in Vietnam, said the EVFTA will attract investment from the EU into Vietnam.
She underlined the importance for Vietnam to produce raw materials and accessories meeting the rules of origin under EVFTA rules, and improve the competitiveness of Vietnamese enterprises and localities.
International cooperation helps to fight counterfeit goods
The Vietnam Directorate of Market Surveillance under the Ministry of Industry and Trade (MoIT), and Cooperativeve Vereniging SNB - React U.A (React) in Asia-Pacific, an anti-counterfeiting network, on December 8 signed a memorandum of understanding (MoU) to fight counterfeiting and infringements of intellectual property (IP) rights.
The MoU is intended to raise the efficiency of market surveillance in order to detect and handle the production, storage, display, transportation and trade of counterfeit goods and others that violate IP rights of React members in line with Vietnamese law.
In his remarks, deputy head of the directorate Nguyen Thanh Binh said market surveillance forces have taken a range of measures and set out inspection plans to prevent these violations.
However, the results have yet to meet expectations due to sophisticated plots, overlapping mechanisms, limited resources and poor public awareness, and particularly lax coordination between law enforcement forces and businesses, he pointed out, stressing the significance of sharing policies and legislation among the business community.
Jonathan Selvasegaram, head of React Asia-Pacific, briefed the participants on SNN React U.A – a non-profit organisation based in the Netherlands with nearly 30 years of experience in anti-counterfeiting work, and more than 320 members that cover major companies and groups around the world.
Over the past two years, React has opened offices in Vietnam, Malaysia, China, India and Hong Kong (China).
React members have highly valued the efforts made by Vietnamese forces to fight counterfeit goods and protect consumers, Selvasegaram said, stressing that the organisation wishes to receive more support and cooperation from local market surveillance forces in brand and product protection.
Following the signing of the MoU, the two sides will work together to put forth action programmes and inspection plans.
Vietnamese company eyes developing wind farm in Laos
Vietnam's Quang Binh AMI Renewables Investment Joint Stock Company and the Government of Laos on December 8 signed a Memorandum of Understanding (MoU) on a feasibility study on a wind farm development project in Laos' Savannakhet province.
Under the 24-month MoU, in the first stage, the company will conduct a feasibility study on a 252 MW wind farm project in an area of nearly 2,700 ha in the province's Sepon district.
If the Savannakhet province approves more land for the project, the company will study to increase the capacity of the wind farm to 1,215 MW.
After the MoU's validity, if the project is feasible in terms of finance and markets, meeting Laos' technical standards on electricity, the Lao Government will allow the company to implement and operate the project in the build-own-operate (BOO) form.
Vietnam - Singapore innovation centre helps firms transform production
The Vietnam - Singapore Industry 4.0 Innovation Centre recently made debut in the southern province of Binh Duong, aiming to not only support startups but also assist manufacturers to carry out reforms and raise labour productivity.
The centre comes as a result of the cooperation between the Vietnamese side, comprising of the Becamex IDC Corp. under the Binh Duong provincial People's Committee, the Vietnam - Singapore Industrial Park (VSIP) joint venture and the Eastern International University, and Singaporean partners, including Singapore Polytechnic and the Smart i4.0 Transformation Alliance.
It is equipped with laboratories, machinery, and facilities to help creators and enterprises conduct research and reform without having to make their own financial investment.
With support from experienced Singaporean partners, it also looks to assist enterprises to improve and transform their existing machinery and production lines to promote governance effectiveness, labour productivity, and added value.
Vietnamese apparel industry seeks opportunities in Indian market
The Trade Office and Embassy of Vietnam opened a pavilion at Intex South Asia, an international textile sourcing show held on December 8 in New Delhi.
The local garment firms participating in the event include Service and Trading Co. Ltd, Max Blue Vietnam Co. Ltd, and Beevalue Import - Export - Production Co. Ltd, all of whom came to showcase a range of fashion items, along with fabric, yarn, and accessories in the textile - garment sector.
Intex South Asia is being held by Worldex India Exhibition and Promotion Private Limited and the Federation of Indian Chambers of Commerce and Industry (FICCI), with sponsorship from the Indian Ministry of Commerce and Industry and the Ministry of Micro, Small and Medium Enterprises.
The function is a leading international textile sourcing show in South Asia and has taken place nine times in Sri Lanka, Bangladesh, and India since 2015, according to Rajesh Bhagat, head of the fair's organizing board.
These events have connected more than 35,000 buyers from more than 15 countries, with more than 1,350 textile and garment suppliers, thereby gradually establishing itself as one of the leading international textile and material supply exhibitions throughout the region.
European businesses plan investment expansion in Vietnam

European businesses are looking forward to growing operations in Vietnam in a range of sectors, according to the European Chamber of Commerce in Vietnam (EuroCham).
According to a recent EuroCham analysis, half of the enterprises polled remain optimistic about Vietnam's economic recovery, with 69% intending to expand operations.
Business confidence is expected to rise in the wake of the post-pandemic growth momentum, according to Alain Cany, chairman of EuroCham.
In particular, the environmental conservation sector is regarded as a high-potential investment, particularly in urban areas such as Ho Chi Minh City.
The HCM City Urban Environment Company Limited (CITENCO) recently sought approval for a waste-to-energy project in Cu Chi District, covering 4.15 hectares with a capacity of 1,000 tonnes per day.
The effort is meant to help the city reach its target of recycling and reusing 80% of its garbage by 2025 and 100% by 2030.
Businesses save up to USD67m thanks to custom reforms
Vietnamese and American businesses could save US$67 million thanks to administrative custom reforms, according to Bradley Bessire, acting director of Vietnam Mission from the United States Agency for International Development (USAID).
Speaking at a conference in HCM City on Wednesday, Bessire said Vietnamese customs authorities have been working closely with his agency to push through administrative reforms, facilitate trade, reduce costs and streamline import/export protocols.
A number of new protocols have been implemented by the General Department of Vietnam Customs with support from USAID for imported goods, aiming at reducing time and cost for businesses.
Mai Xuân Thành, deputy head of the general department, said Vietnamese customs authorities are fully committed to staying on course with its administrative reforms and implementing more efficient methods to better support trade, as well as business communities.
The Vietnamese Government has been hard at work to fulfil all trade facilitation agreements it has signed with the World Trade Organization (WTO), according to Thành. By early 2020, more than 12,600 goods (or 15 per cent of all imported goods) had benefited from these agreements. The Southeast Asian country was to meet all obligations set by the WTO by the end of 2024.
Deputy Minister of Finance Nguyễn Đức Chi said despite numerous challenges due to the pandemic, Vietnam has made significant progress in the implementation of custom administrative reforms.
The country's trade revenue reached over $545 billion in the year 2020, a 5.4 per cent increase from the previous year with Vietnamese customs authorities handling nearly 14 million files.
In 2021, Vietnam's trade turnover was reported to reach nearly $670 billion, a 22.8 per cent increase from 2020 as Vietnamese customs authorities handled 14.6 million files.
Netflix considering opening office in Vietnam
Netflix leaders met with representatives of Vietnam's Ministry of Planning and Investment (MPI) to discuss conditions for establishing a wholly-foreign-owned enterprise in Vietnam.
On the afternoon on December 5, 2022, Vishal Sarin, Netflix vice president, met Nguyen Van Doan, chief of MPI's Office, to discuss the opening of a representative office in Vietnam.
Nguyen Van Doan said he appreciated the impressive growth of Netflix during 2020-2021 and the cooperation between Netflix and Vietnam's Ministry of Culture, Sports and Tourism, and Vietnam Association of Film Promotion and Development (VFDA) contributing to the development of the film industry and creative economy in Vietnam.
Netflix believes its comprehensive partnership with Vietnam is growing in depth and effectiveness, Doan said. This is a favourable time to promote exchanges and develop all aspects of the economy between the two countries, including information, communication, cinema, and culture.
"The MPI always accompanies and creates favourable conditions for the US business community, including Netflix, to invest and do business, meeting the needs of Vietnam and the world's market," Doan said.
Netflix was present in Vietnam in 2016 and officially launched the Vietnamese version in October 2019. Netflix Corporation and the VFDA signed a Memorandum of Understanding to develop the film industry and the creative economy in Vietnam and promote local movies and culture to the world.
Source: VNA/SGT/VNS/VOV/Dtinews/SGGP/VGP/Hanoitimes