The Bank for Foreign Trade of Vietnam, one of the country's four largest State-owned commercial banks, plans to open subsidiaries in Laos and Cambodia this year, a bank official has said.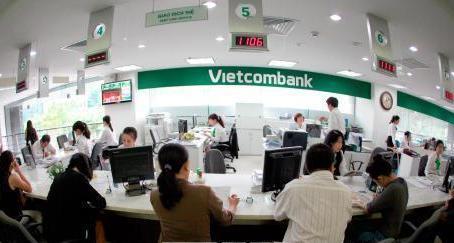 Customers do transaction at Vietcombank counters.
The information was released by Nghiem Xuan Thanh, chairman of the bank, on the sidelines of the meeting between officials of the State Bank of Viet Nam (SBV) and their Lao and Cambodian counterparts late lask week.
He said that in accordance with the Government's direction, the bank had worked on a strategy and roadmap to expand its presence in the region and integrate globally.
Currently, the bank, commonly known as Vietcombank, accounts for 20 per cent of the shares of import-export payment market between Laos and Viet Nam and is technically cooperating with leading Laos and Cambodian banks.
Through market research, the bank recognised there was great potential for banking operations in the two markets, therefore it proposed to the SBV a plan to set up subsidiaries.
During the conference between SBV and its counterparts, SBV Governor Le Minh Hung signed memoranda of understanding on bilateral collaboration with his Lao counterpart Somphao Phaysith and Cambodian counterpart Chea Chanto.
The bankers vowed to encourage and facilitate partnerships between Vietnamese and Lao and Cambodian commercial banks, contributing to stimulating investment and trade ties between Viet Nam and the neighbouring countries.
The State banks agreed to continue implementing joint projects in cross-border trade payment, banking inspection, anti-money laundering and personnel training.
They also committed to boosting partnership among the four countries – Viet Nam, Laos, Myanmar and Cambodia.
VNS