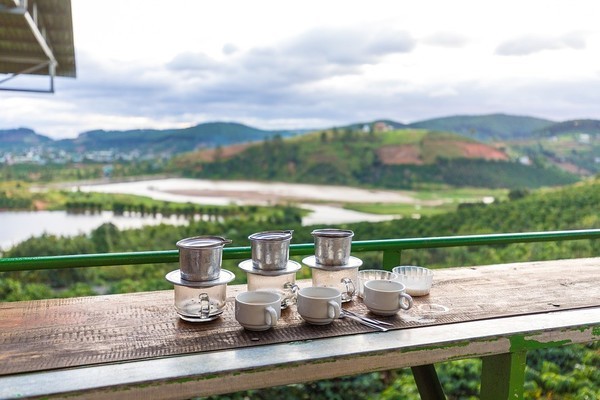 Vietnamese drip coffee – Source: Pixabay
Vietnam
The world's number 2 exporter of coffee and home to a vibrant coffee culture that touches virtually every street corner in the nation. Served through a 'phin', a local drip-contraption, Vietnamese drink their coffee in a slow ritual that begins with just watching it drip-drip-drip into a glass, often over ice and condensed milk, before it's all mixed into the nation's signature brew.
If travelers are keen to try more than the ubiquitous cà phê sữa đá (iced coffee), they can try the Hanoi local special by mixing eggs into their coffee instead.
Try Giang Coffee in the thick of the city's Old Quarter. The area is home to hotels of all budgets, but to be right by one of the world's best brews, stay at the Grand Cititel Hanoi Hotel.
Australia
The coffee scene has grown rapidly in the last decade down under, especially in its capital of culture, Melbourne, where coffee isn't just a cup of joe but a lifestyle. Forget the large coffee chains. Do a walking tour to explore Melbourne's laneways, which are full of personality as well as trendy cafes, and learn about the local coffee revolution while soaking up the aromatic coffee scent as veteran baristas brew away.
Stay at the Turnkey Accommodation in the North Melbourne area so you won't have to go too far to get your morning caffeine fix.
Italy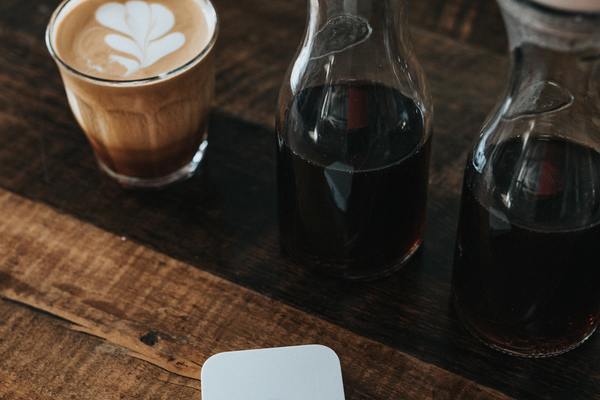 Well we have to start with Italy, the nation that influenced modern coffee culture, everything from the lingo (cappuccino, latte, macchiato) to the lungo.
The Italians have interesting ways in which they consume it at home, but the golden rule is: milk is for breakfast and tourists. Sure, they'll sell it to you, but expect a strange look if you order a latte-with-lunch. After noon it's strictly espresso only!
Meanwhile, takeaway coffee is a thing for the rest of the world. Italians serve coffee at a bar, at temperatures slightly lower than other countries, ideal for immediate consumption. Who needs to lug-around a cup when you can throw down a shot and be on your way?
Within Italy you can get an argument brewing if you try to choose a locale that does coffee best, but Turin (home of Lavazza) and Trieste (home of Illy) both present compelling cases. Turin boasts the Lavazza Museum, and if you are interested, we'd suggest staying at NH Torino Santo Stefano to enjoy it. Meanwhile stay at the cosy Hotel Continentale and pay a visit to the Illy Caffe plant, which invented the first automatic coffee machine. The factory is open for tours on weekdays.
Finland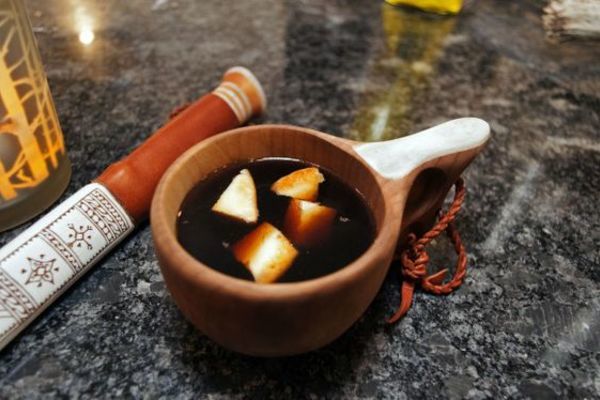 It takes a Nordic mind to look at large wheel of cheese and think 'I wonder what happens if I dunk that in coffee?'
The answer: "kaffeost" happens!
Seen as a perfect enhancement to two (already perfect!) foods, the rich, creamy flavor and texture is typical of both Finland and northern Sweden and is frequently featured on lists of the most interesting ways to consume one of the world's favorite beverages.
And it is so popular that the Finns are the world's single biggest consumers of coffee, with each citizen averaging 12 kilograms of coffee consumed per year. It's a wonder they ever sleep!
So, to make sure you join them in either getting through the short days of winter, or staying perky through the white nights of summer, look to Scandic Aviacongress.
Turkey
The Turks take their coffee seriously. They even have a saying: "A cup of Turkish coffee, remembered for forty years".
Türk kahvesi comes in four grades, contingent on the amount of coffee you put into the small pot with the coffee at the time of brewing. "Sade" or "şekersiz" – just coffee without sugar; "Az şekerli" – slightly sweet with half of a spoon of sugar; "Orta" – medium sweet with one spoon of sugar; "Cok sekerli" – sweet coffee with two spoons of sugar or more.
Brewed and stirred and served with a foamy top and layer of undiluted grounds at the bottom, the delicious beverage is available everywhere from high-end hotels to street corners around Istanbul, a city with rich history and culture. Stay at the Tria Hotel Istanbul and enjoy your coffee on the terrace to get picturesque views of the Bosphorus, Blue Mosque and Hagia Sophia at the same time.
Brazil
Brazil is arguably the cream of the crop as the world's largest exporter of coffee, and it stands to reason that any time is café time for Brazilians. Fueled by cafézinho (Portuguese for 'little coffee'), the nation revels in the small, intense, sweet shot of very pure black coffee. Served out of modest bars and stores in virtually every corner of South America's largest country, the locals turn their noses up at the more creative coffees of the rest of the world. Who needs iced-caramel-Frappuccino in a world with cafézinho?
Visit Brazil during Carnivale in February 2020; there's no better time to make sure you are adequately caffeinated to party through the day and night in Rio. Check in at the Gerthrudes Bed & Breakfast hotel to be close to the action!
Q. Khuyen