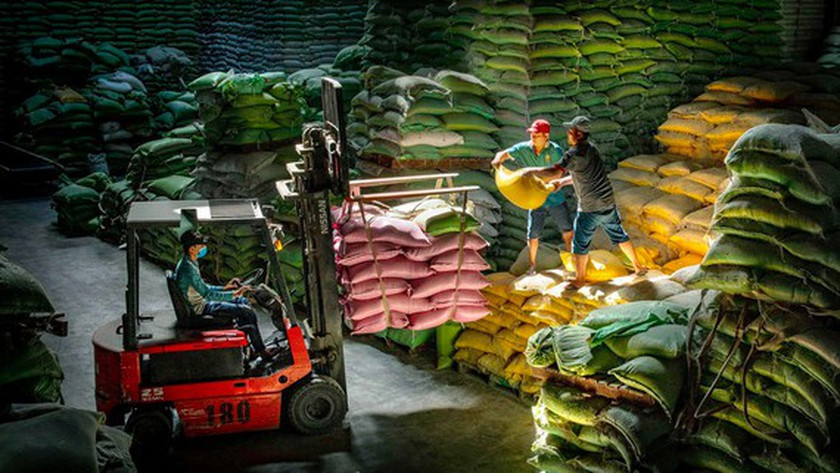 Thai Minister of Agriculture and Cooperatives Chalermchai Sri-on said that while rice farmers are affected by rising production costs due to recent complicated developments, such as the COVID-19 pandemic and the conflict between Russia and Ukraine, the price of rice on the global market has increased disproportionately.
In such context, the world's second and third largest rice exporters, Vietnam and Thailand, will join hands to negotiate a reasonable rise in rice prices through pricing mechanisms on the global market.
To implement the agreement, Thailand and Vietnam will work to create a government negotiation mechanism while trying to convince more rice exporting countries to join the initiative.
Alongkorn Ponlaboot, Thailand's chief rice price negotiator, said that promoting fairer prices is the mission and responsibility of all rice exporting countries. As climate change is affecting rice cultivation and rice production worldwide, all parties need to work together to ensure food security.
Farmers will have to deal with unfair rice prices in the global market without help and cooperation between the parties.
President of the Thai Rice Mills Affiliation Rangsan Sabaimuang also advocates fairer prices for all parties. Therefore, the cooperation between Thailand and Vietnam has become the first step to implement the above efforts.
The President of the Thai Farmers' Association Pramot Charoensin welcomed cooperation between Vietnam and Thailand on rice prices, but warned that India still has the largest voice in the pricing of rice in the global market as it is the largest rice exporter in the world.
Therefore, if only Thailand and Vietnam sell rice at a higher price, rice importing countries may turn to India to seek supply.
Source: VNA