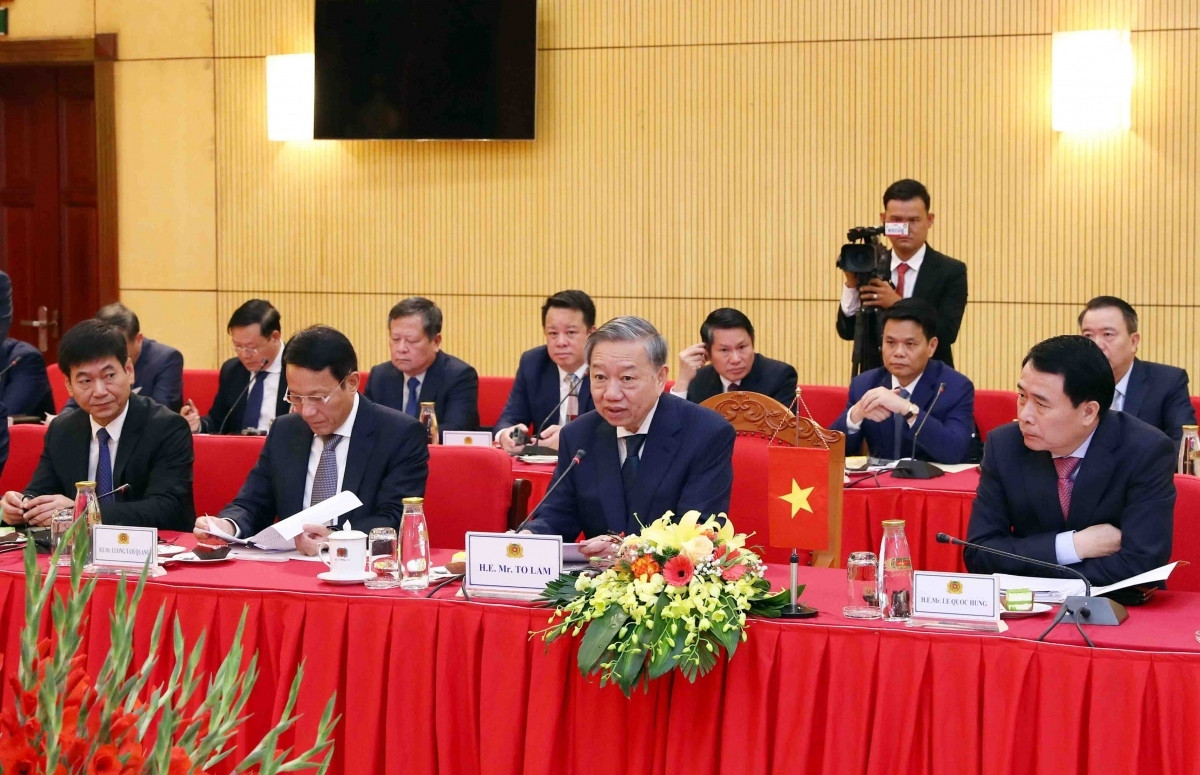 Minister of Public Security and Deputy Prime Minister General To Lam, a Politburo member, was joined by Cambodian Minister of the Interior Samdech Krolahom Sar Kheng to co-chair the conference.
During the function, the two sides reviewed the results of ties between the two ministries in 2022 and noted that there were regular events held to exchange views on international and regional situations related to national security, social order, and safety in each country.
They shared information, held consultations, and offered mutual support at both international and regional forums. This is in addition to boosting ties in carrying out plans to ensure both security and safety of important political events in each nation.
It also helped the Ministry of the Interior of Cambodia ensure security and to successfully organise the election of the commune/ward councils for the fifth tenure.
Although there were still some difficulties in implementing work last year due to the COVID-19 pandemic. Both nations' police forces regularly deployed and promoted co-operation activities in crime prevention and control such as information exchanges, requesting verification, international arrests related to crimes through INTERPOL and ASEANAPOL channels, foreign affairs, professional departments, and police of bordering provinces.
Most notably, the two countries achieved some important results in international co-operation in crime prevention and control.
Vietnam stays ready to support and share experience with Cambodia in successfully organising major political, cultural, and sports events ahead in 2023 such as SEA Games 32 and the Paragames, along with the seventh National Assembly election.
The nation has proposed schemes and plans to co-ordinate the fight against crime, especially in the two countries' bordering provinces.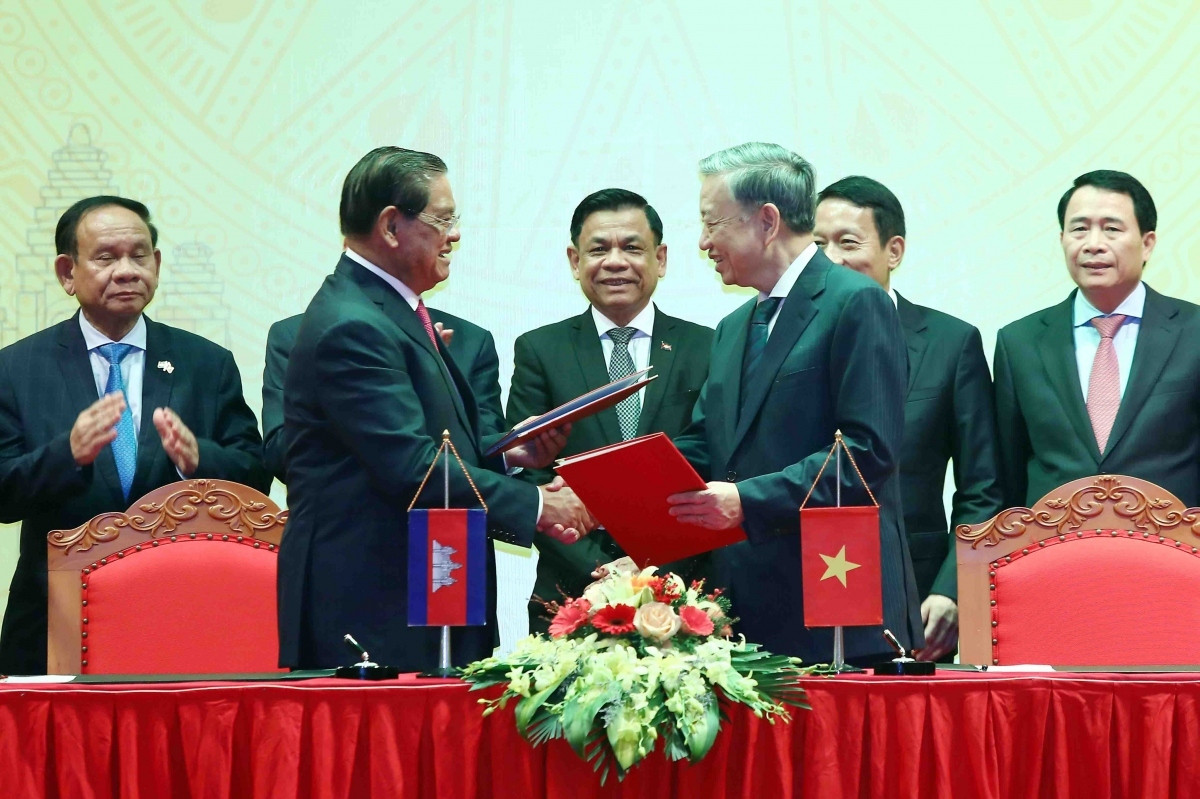 At the end of the conference, Minister To Lam and Deputy Prime Minister and Minister Samdech Krolahom Sar Kheng signed a cooperation plan for 2023 between the Ministry of Public Security of the Socialist Republic of Vietnam and the Ministry of Interior of the Kingdom of Cambodia.
Earlier the same day, To Lam hosted a welcome ceremony for the visiting Deputy PM and Minister, Samdech Krolahom Sar Kheng.
Source: VOV