Vietnam looks forward to catfish orders from China, the US
In January 2023, catfish exports brought $106.8 million to Vietnam, a 50 percent fall compared with the same period last year. However, Vietnamese farmers and exporters now see positive signs from the US and China.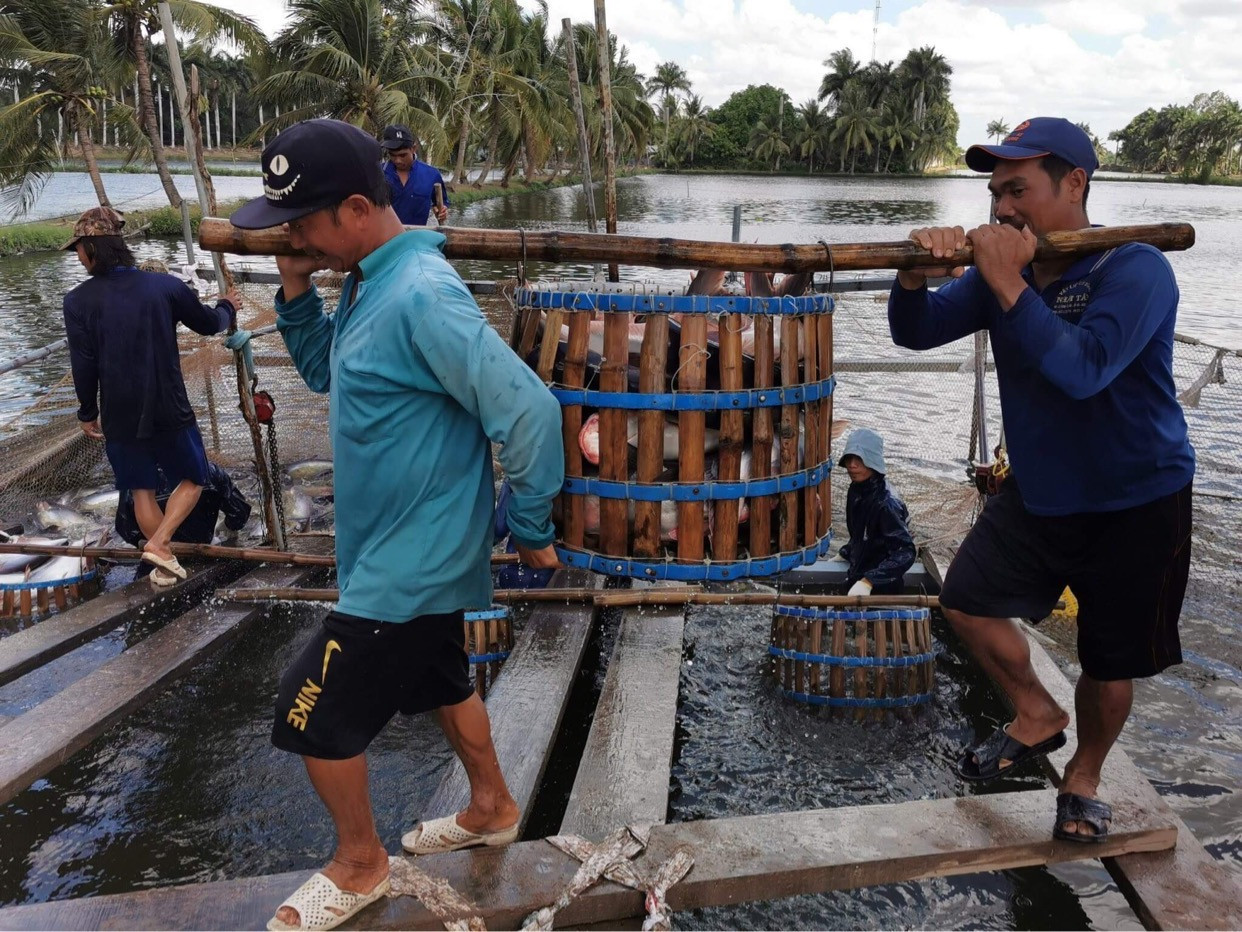 Le Hang from the Vietnam Association of Seafood Exporters and Producers (VASEP) said China's full reopening has paved the way for Vietnam's farm produce, including catfish, to penetrate into the market. Meanwhile, transport costs have dropped to below the pre-pandemic level, facilitating trade activities.
China is now the biggest client of Vietnam's catfish. With $712 million worth of catfish export turnover in 2022, catfish accounted for 40 percent of Vietnam's total seafood exports to the market. Chinese tend to prefer catfish to tilapia.
Hang said that Vietnam's catfish will cement its firm position in the market. After several months, Chinese demand will see a boom in various market segments.
The US is the second largest client of Vietnam's catfish, consuming $537.2 million in 2022, up by 45 percent over 2021. The high demand for white-flesh fish in the market is also benefiting Vietnam's catfish.
American businesses are optimistic about the demand for catfish and tilapia in the US in 2023. However, the trade war and Covid-19, to some extent, still leads to a restriction of Chinese tilapia exports to the US.
Meanwhile, the ban imposed on Russia will lead to a decrease in supply of cod, the white fish favored in the US.
The US has raised the quota of pollock by 16 percent to 1.5 million, but the supply still cannot satisfy demand immediately. Vietnam's catfish still can see positive signs from the market.
The slight recovery of the US economy with a drop in inventory and good demand-supply factors may increase the number of catfish orders up after Tet holiday.
However, VASEP Secretary General Truong Dinh Hoe said that enterprises are still awaiting orders.
The Chinese market has reopened again and the measures to examine imports to prevent Covid-19 have been removed, and importers need more time to assess market demand.
Tam An