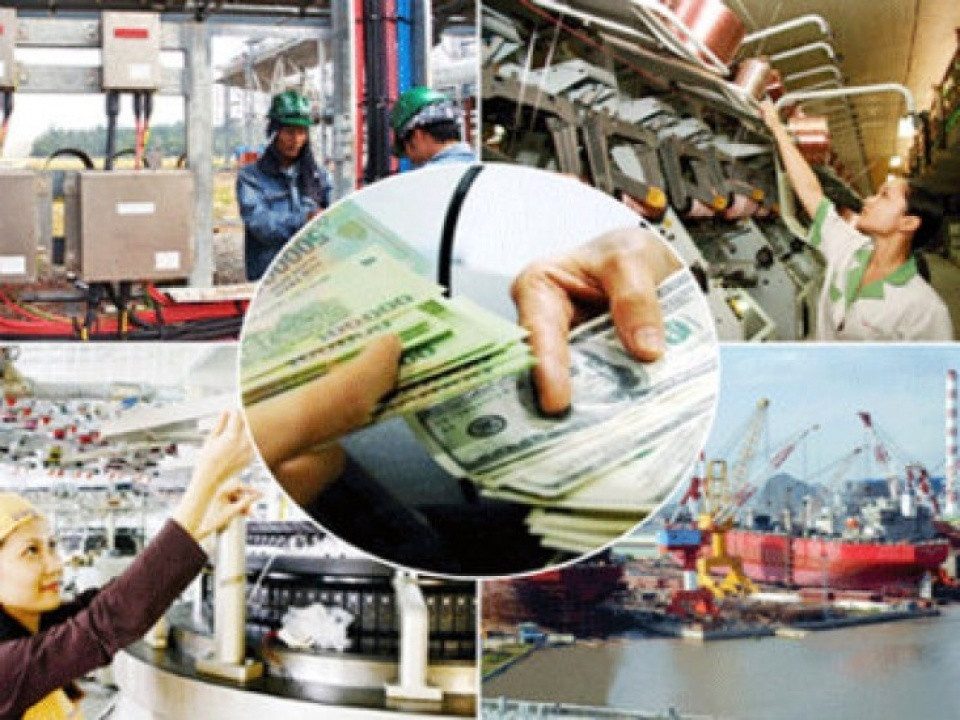 At a recent seminar held by Mitsubishi Research Institute on business initiatives towards the future society in Vietnam, Mr. Nguyen Anh Tuan, Deputy Director of the Department of Foreign Investment, Ministry of Planning and Investment, said that Vietnam has been making efforts to implement reforms to attract foreign investment such as perfecting the legal system, and making investment policies more open and convenient for businesses.
At the same time, the country has issued regulations on special investment incentives applicable to large-scale projects that have great impact on Vietnam's socio-economic development, improved the infrastructure system, enhanced quality of personnel; and strengthened the application of administrative procedures in the form of online, promptly solving problems for businesses.
International organizations' assessment of Vietnam's reforms has improved. Specifically, the ranking of Vietnam's business environment increased by 20 places by the World Bank in the period 2016-2020. In the ranking of global competitiveness of the World Economic Forum in 2018-2020, Vietnam moved up by 10 places.
In the Global Innovation Index Report 2021, Vietnam increased 15 places compared to 2016. In 2020, Vietnam was named among the top 20 FDI attracting countries in the world for the first time by UNCTAD.
Regarding cooperation between Vietnam and Japan, Mr. Tuan said that the two countries are in the best stage of development. Although the Japanese economy is still facing difficulties and is heavily affected by the Covid-19 pandemic, Japanese investment in Vietnam is still increasing. By August 20, 2022, Japan had 4,917 valid projects with a total registered investment capital of more than $65 billion in Vietnam.
Japan ranked third after South Korea ($80.2 billion) and Singapore ($70 billion) out of 139 countries and territories investing in Vietnam.
Particularly in the first eight months of 2022, Japan ranked third out of 94 countries and territories investing in Vietnam with a total investment capital of about $1.5 billion, after Singapore ($4.5 billion USD), and South Korea $3.5 billion).
On the Vietnamese side, according to the Deputy Director of the Foreign Investment Department, in recent years, Vietnam is not only a production place for Japanese enterprises, but also a large market for Japanese products.
Therefore, Vietnam hopes that in the near future, Japanese enterprises will bring their R&D centers to Vietnam to cooperate with Vietnam's leading engineers to develop and research products both suitable for foreign markets and Vietnamese tastes.
Vietnam is committed to implementing solutions to further improve the investment and business environment, supporting the business community with solutions such as maintaining socio-political and macroeconomic stability; removing bottlenecks of the economy in terms of legal institutions, infrastructure and human resources; preparing conditions to attract investment (land, energy, supporting industries, high-quality labor...); supporting businesses affected by the Covid-19 pandemic to restore production and business (tax exemption and reduction, interest rate support, digital transformation, labor support...); developing supply chains, reducing transaction costs, especially logistics and administrative costs; and building a stable, predictable, and transparent policy-environment.
"The Ministry of Planning and Investment is committed to always sharing, accompanying and creating all favorable conditions for Japanese enterprises to conduct effective, sustainable and long-term business investment in Vietnam," said Mr. Tuan.
Mr. Ryosuke Ogata, Chief Representative of the Mitsubishi Research Institute in Hanoi, said that Japan's growth over the past 20 years has barely changed while per capita income and the scale of the Vietnamese economy has increased more than 10 times.
However, when investing in Vietnam, according to Mr. Ryosuke Ogata, Japanese businesses are concerned about rising labor costs. Besides, it is difficult for Japanese enterprises to move the supply chain from Thailand and Indonesia to Vietnam.
Therefore, he proposed to build Vietnam's growth engine for the next 20 years by creating new technology industries to help solve society's challenges, and Japan will join this trend.
"Vietnam is facing many great challenges. Prominent among them are healthcare, environment, energy and transport infrastructure. All these challenges can be seen as new business opportunities," said Ryosuke Ogata.
Ms. Noriko Kawamura, Head of International Business Division, Asia Business Division, said that despite being affected by the financial crisis as well as the Covid-19 pandemic, Vietnam's economy did not suffer from negative growth but maintained steady growth.
Vietnam is an attractive investment destination for the manufacturing industry among Southeast Asian countries with advantages in labor costs and its nearness to China, which is a major consumption and manufacturing market, and export advantages via free trade agreements and economic partnership agreements.
However, Vietnam also has limitations such as a low value-added export sector, mainly focusing on assembly and processing facilities, she pointed out.
Vietnam needs to take advantage of the challenge to develop supporting industries, she said.
The Vietnamese Government attaches great importance to such development, but only 30% of enterprises in Vietnam's supporting industries have joined the global supply chain.
To get rid of the mindset of having a "competitive advantage in labor costs", the Mitsubishi Research Institute expects that the domestic economy will be strengthened through a better business environment.
To turn Vietnam into a consumption center and a high-quality value-added production base in the future, MRI expects the Vietnamese Government to strengthen its administrative functions; accelerate the completion of the foundation mechanisms and the improvement of the business environment as well as the training of human resources through significant and long-term investments.
Dau Tu