Vietnam picking up slack as hub for chips
High-tech investment is making a splash in Vietnam's economic landscape, and so the country is emerging as the destination for semiconductor manufacturers, where local players are seemingly leading the way.
Late last month, FPT Semiconductor officially launched the first line of integrated circuit (IC) chips used in Internet of Things (IoT) products for the medical field. The ICs, which are designed in Vietnam and manufactured in South Korea, will be delivered to customers and current strategic partners in Australia, Taiwan, and China. Next year, FPT Semiconductor plans to supply 25 million chips globally in seven types to meet diverse needs in telecommunications, IoT, automotive technology, energy, electronics, and others.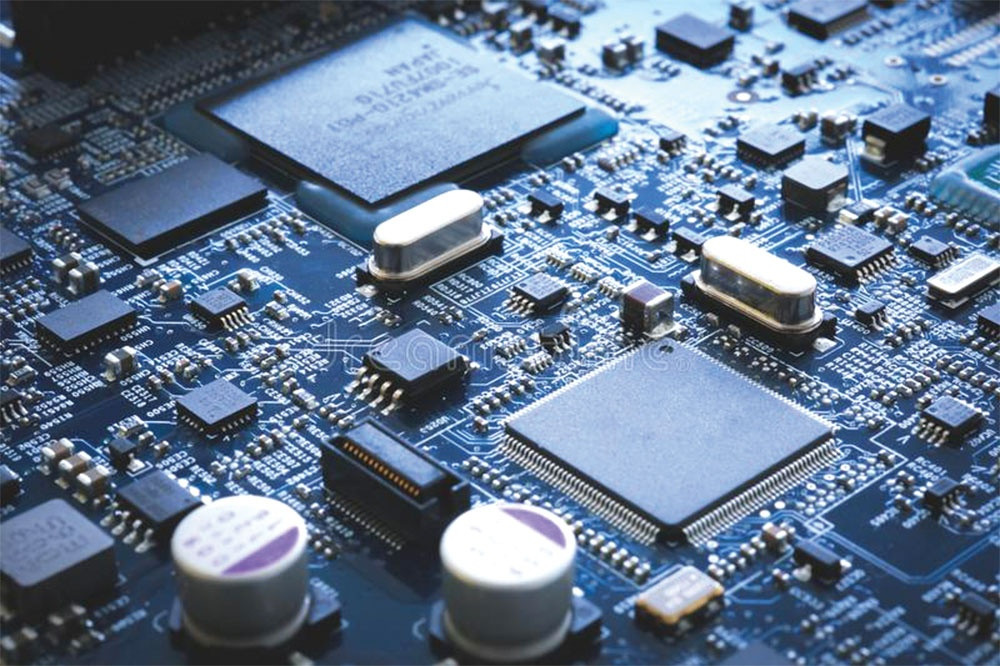 Vietnam picking up slack as hub for chips - illustration photo
The chipmaker intends to deploy and supply Vietnamese chips to domestic corporations to develop sustainably and contribute to completing the supply chain of manufacturing equipment for users in Vietnam between 2023 and 2025. According to a Technavio report, Vietnam's semiconductor industry is estimated to exceed $6.16 billion by 2024.
According to US-based technological research and consulting firm Gartner, the global semiconductor IC industry generated nearly $600 billion in revenue by 2021. Realising the promising land of the industry, global semiconductor makers have in recent years been betting on the Southeast Asian country as an alternative production destination to China.
Last month, CEO Roh Tae-Moon unveiled that Samsung will make an additional investment of $3.3 billion in Vietnam, enabling the South Korean tech giant to start producing semiconductor components in the country by July 2023. Intel, a long-term chip manufacturer in Vietnam, increased investment in ICs by nearly 50 per cent in 2021 and pledged to further expand investment in the country.
Experts said that the investments of Intel and Samsung – two of the three largest chip manufacturers in the world – in the production of semiconductor devices and components in Vietnam are considered significant improvements in attracting foreign investors in high-tech.
"Seizing the opportunities from the shortage of ICs around the world and the raising demand for electronic products, it is easy for Vietnam to become an electronics manufacturing hub and realise the strategy of calling investment into high technology," said Van Duc Phu from the Investment Promotion Centre for Northern Vietnam.
Other top foreign-invested enterprises have revealed investment plans to produce semiconductor devices and components in Vietnam. A few months ago, Bac Ninh People's Committee and Amkor Technology Company from South Korea signed an agreement to develop a factory for manufacturing, assembling, and testing semiconductors with a total amount of $1.6 billion by 2035.
Also, mobile phone and smart electronics producer Hana Micron Vina Co., Ltd. from South Korea plans to expand its factory in the northern province of Bac Giang with a total investment of $600 million, including an additional investment of $249 million during 2023-2026.
As manufacturers all over the world are racing to digitally transform and develop device ecosystems, the production of integrated semiconductor chips has become the backbone for designing electronic systems and the technology industry.
Seizing the opportunity and the progress of foreign investors in the ICs industry, local tech giant FPT Semiconductor will develop and commercialise chip products and bring chip lines to domestic and international markets, including Japan, South Korea, Taiwan, the United States, Europe, and China.
Tran Dang Hoa, FPT Software CEO and FPT Semiconductor chairman, expressed confidence in the local workforce's brains and skills to develop this industry. "FPT Semiconductor is our next step in confirming Vietnamese intelligence and achieving success with all of our global partners," Hoa said.
According to the Ministry of Planning and Investment, about $12.1 billion was poured into processing and manufacturing in the first nine months of the year, while the registered foreign investment into Vietnam saw a yearly decline of 15.3 per cent to over $18.7 billion. Despite being less than the 2019 peak, processing and manufacturing funding was improved during 2018-2021.
According to the latest data from the Chinese business registry service, signalling the sputtering state of the country's chip self-sufficiency drive, a record number of semiconductor-related Chinese corporates ceased to exist in the first eight months of the year.
As many as 3,470 companies – including entities that use the Chinese word for chip in their registered names, brands, or operations – were deregistered by August. That number surpassed the 3,420 businesses that closed in 2021 and the 1,397 that went defunct in 2020.
"The semiconductor industry is a capital-intensive sector," said Zheng Lei, an adjunct professor at the Shenzhen Finance Institute of the Chinese University of Hong Kong. He indicated that some newly-registered chip producers may find it hard to stay in business against tough competition and the current harsh market environment.
The wave of closures has come after an investment frenzy by China's public and private sectors in the past two years to help deliver on Beijing's goal of semiconductor self-sufficiency. The extended lockdown in Shanghai, where many multinational and domestic manufacturers are located, also dimmed the prospects for many chip producers. Many of the companies permitted to operate during that period worked at a fraction of their full capacity amid broken supply chains and disrupted logistics.
Source: VIR