Vietnam presents tremendous opportunities for foreign beauty brands

Several beauty brands are eager to tap into the booming Vietnamese market as consumers are increasingly becoming beauty-conscious.
Vietnam's beauty market booming with new brands
Vietnam's beauty industry is lucrative market
Vietnam's beauty industry targets Cambodia, Myanmar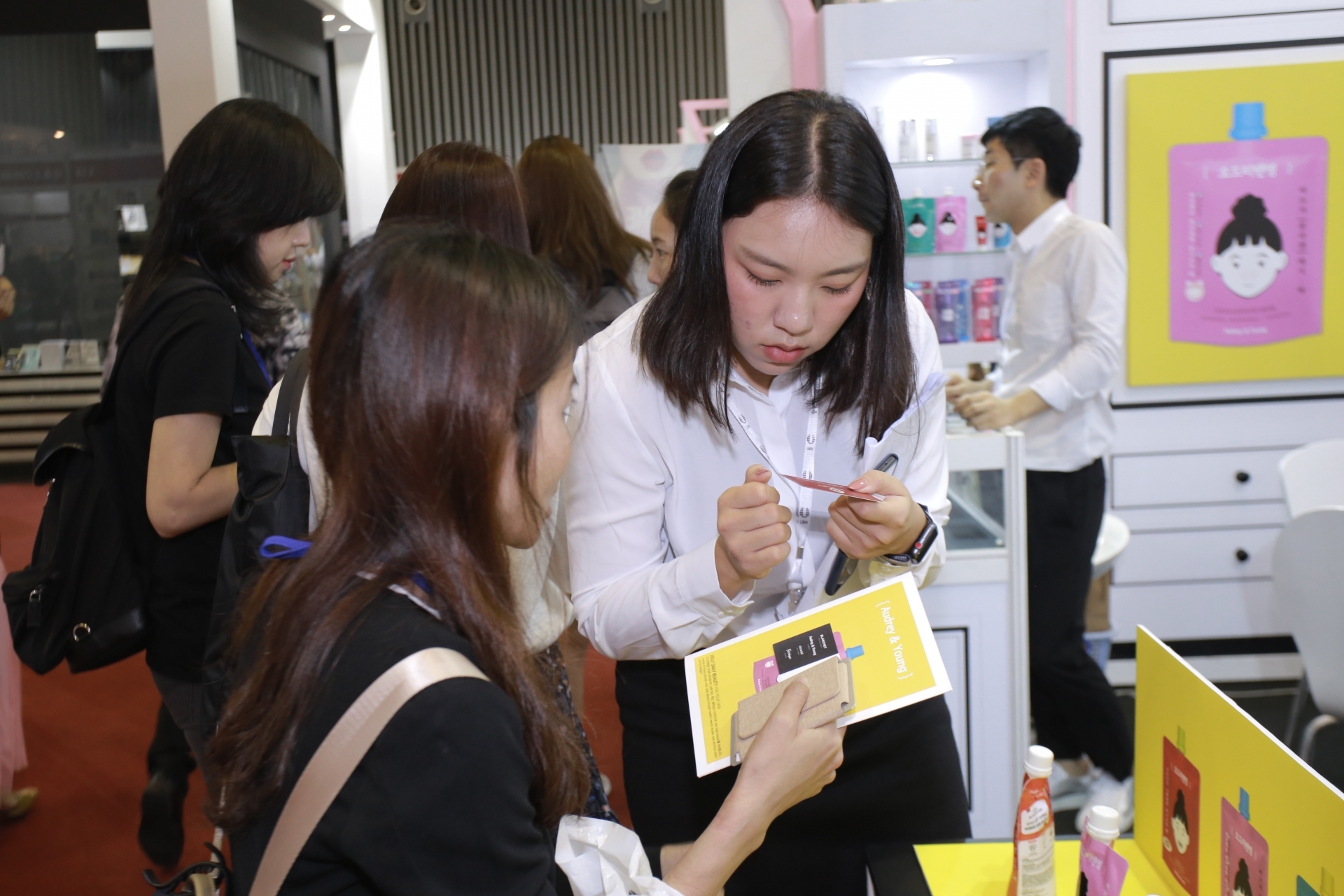 With the continued growth of the beauty market, Vietnam has become a darling of foreign beauty brands
According to Kantar Worldpanel Vietnam, the beauty world is refreshed with new trends every day and so is Vietnam. Thanks to higher purchasing power, Vietnamese shoppers are adopting more beauty products, making their beauty regime more and more sophisticated. On top of that, the rise of self-consciousness is happening within all of us, regardless of gender. This strongly affirms that BEAUTY is for ALL.
Cosmobeauté Vietnam, a beauty trade exhibition held in Ho Chi Minh City last week, has attracted around 200 exhibitors from 10 countries and territories to explore the potential of the Vietnamese market.
With the continued growth of the beauty market, the expo has paved the way for professionals such as beauticians, aestheticians, and manicure technicians, as well as business owners of spas, beauty retailers, and distributors to start their business in Vietnam's beauty industry.
Cosmobeauté Vietnam also features the latest salon equipment and supplies, hair care, aesthetic treatment machines, personal care products, cosmetics, product packing, and more from the world's trendiest beauty markets.
Apart from the exhibition, Cosmobeauté Vietnam also hosted several events to spur learning and creativity, such as the "Look & Learn with Steven Sunny" stage event, in which Malaysia's celebrity make-up artist Steven Sunny appeared on stage to conduct step-by-step make up tutorials for the audience.
In addition, there was the Beaute Meeting Programme, which pre-arranged business meetings between exhibitors and potential buyers and investors in advance. The previous edition of Beaute Meeting successfully arranged over 140 meetings between buyers and exhibitors.
Indeed, beauty is one of the fastest growing sectors in Vietnam thanks to rising consumer demand and increased levels of disposable income. Market research and business intelligence provider Statista found that revenue in the domestic cosmetics and personal care market amounted to $1.62 billion in 2018. The market is expected to grow with an annual growth rate of 8.6 per cent between 2018 and 2021, with the largest segment being skin care, which held a market volume of $595 million in 2018.
Thailand's Central Group Vietnam has recently opened a new Hello Beauty store at Big C Di An supermarket in Binh Duong Province, making it the first of its stores in southern Vietnam, dedicated to selling health and beauty products.
Meanwhile, Watsons, the leading health and beauty brand in Asia and Eastern Europe, also launched its first store at Ho Chi Minh City's Bitexco Tower in January, marking its official entry to Vietnam.
There is no doubt that Vietnam has become a darling for foreign beauty brands. The per capita amount spent on beauty remains low in comparison with neighbouring countries like Thailand or China. The strong development of a young Vietnamese middle-class gives a good potential for brands that bring high-quality and innovative products to consumers, and for brands who know how to engage digitally with both men and women. VIR