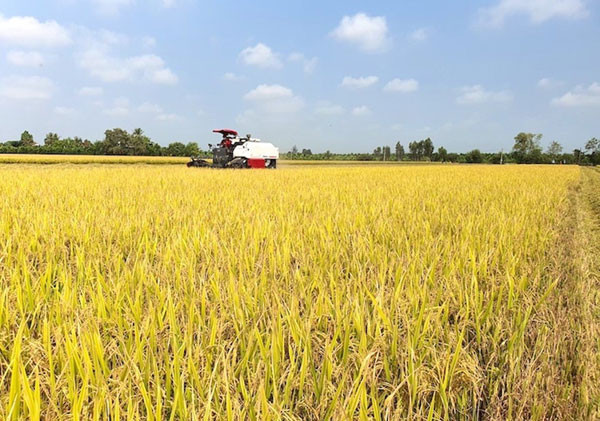 In October, Vietnam's 5% broken rice sold for US$425-430 per ton on average on global markets, the highest since last November, according to statistics from the General Department of Vietnam Customs.
The price of Vietnamese rice was US$48-51 per ton higher than that of India, while the price of Thai rice was US$18-23 per ton lower than that of Vietnam, the local media reported.
During the first half of November, the export price of Vietnamese rice remained high, far outstripping the rice prices of other countries and pushing up local rice prices. On November 13, Dai Thom 8 raw rice was priced at VND6,700-6,800 per kilogram, while rice traders bought OM5451 raw rice at VND6,500-6,650 per kilogram.
The Vietnam Food Association attributed the spike in export rice prices to the soaring international rice consumption for the rest of the year and limited rice supplies. After India restricted rice exports, many international partners sought other rice sellers, paving the way for Vietnamese rice exporters to spur their shipments. The export price of Vietnamese rice increased by over US$30 per ton after India announced its restrictions on rice exports.
In October, Vietnam exported over 713,540 tons of rice worth more than US$341 million, up 22% in volume and 24% in value month-on-month.
October saw the monthly rice shipment hit an all-time high in the country.
As of the end of October, Vietnam's rice export had reached some 6.1 million tons valued at US$3 billion, up 17.4% in volume and 7.6% in value year-on-year.
The Philippines was the largest rice buyer of Vietnam, accounting for 45% of the latter's total rice export. China came second, representing 13% of Vietnam's total rice shipments.
Source: Saigon Times