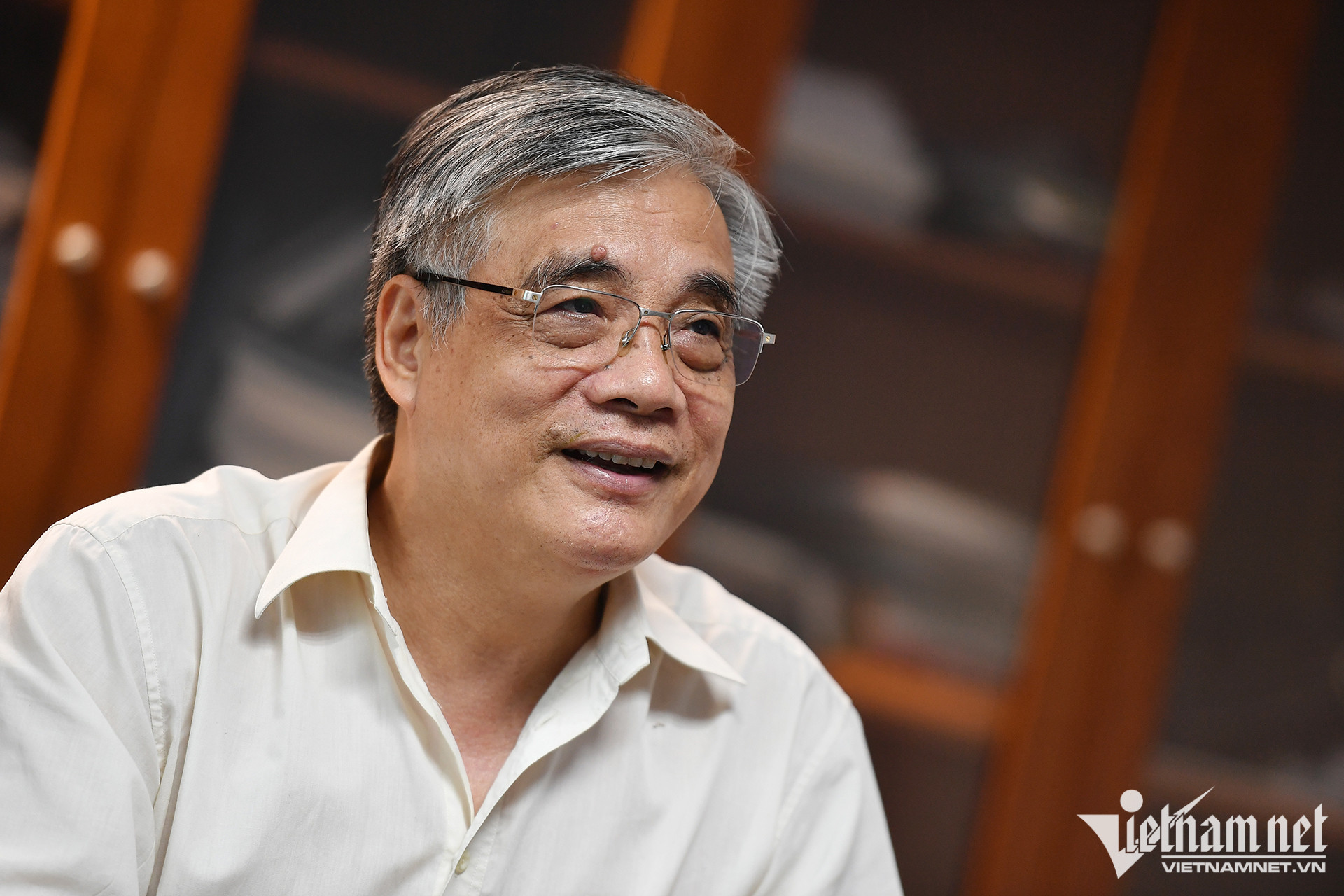 You stress that Vietnam needs to build a force of national businesses, including powerful corporations to act as pillars of the economy. Are you referring to the development model in Northeast Asian countries?
South Korea, in its first development period, gathered strength from two state-owned groups – Posco and Coland. While Coland specialized in developing land banks, industrial zones (IZs) and urban areas, Posco specialized in steel manufacturing, laying down a foundation for the shipbuilding and automobile industries. Later, it developed Samsung which focused on high technology. The corporations became the 'backbone' of the economy.
In the case of Japan, when they began manufacturing cars, people asserted that they wouldn't be able to develop the automobile industry. Some manufacturers tasted seven failures. But finally, they succeeded in developing the world's leading automobile industry.
There are always challenges and opportunities. And this is also true in the case of Vietnam.
But South Korea developed those industries in the 1960s and 1970s with a very high protection level, while Vietnam is now the member of 15 free trade agreements (FTAs) with tariffs of zero percent. I mean the contexts for South Korea and Vietnam are different?
At that time, developing countries had advantages in tariffs. Japan and South Korea then made wise decisions as they focused on the industries that promoted exports. The world market is clearly larger than any single country and they joined the world market very early.
As for Vietnam, we have more advantages though we started later. It is now much easier to access international capital than in the past. South Korea was very poor, but they still could take off. Meanwhile, Vietnam's gross domestic product (GDP) is nearly $400 billion, which is not a small figure.
Vietnam has learned from Japan and South Korea, and developed economic groups. However, we did this under the principle of 'avoiding the difficult and doing the easy', when choosing state-owned economic groups.
Meanwhile, large corporations should have included private enterprises, developing on the basis of competition and targeting the international market.
Where do you think we should start when developing supporting industries?
Vietnam starts at the beginning of the chain. Thaco Group owned by Tran Ba Duong is an example. They have a strong spirit of self-reliance and have been developing from zero. Duong has been patiently developing the industrial chain over tens of years.
If Vietnam continues to follow the 'avoiding the difficult and doing the easy' principle, it won't be able to develop supporting industries. The story about Thaco is valuable, which proves that private enterprises can develop the automobile industry.
And you can see that a private enterprise can build an international airport just within several years, the thing that cannot be done by public investment.
Previously, when China gathered strength on manufacturing robots, many people said this was a wrong move because robots would replace workers. However, China manufactured robots to sell to the world market, not only to the domestic market. The question is if Vietnam can develop the robot industry and sell robots to the globe. Yes, it is absolutely possible, if we have a dream, take action and apply reasonable policies.
In recent discussions, you were inclined toward the solution of expanding room for monetary policy to help improve liquidity for Vietnam's enterprises. Why?
Some people think the economy is still growing well and the macro economy is stable, and it'd be better not to expand credit because this may lead to high inflation.
However, I have to remind you that high growth, good import-exports and FDI attraction all have relations with the foreign-invested sector. Meanwhile, liquidity is now a big problem for the majority of Vietnam's enterprises. They need money to survive the impact from Covid-19.
Officials and some analysts think the lower the inflation rate, the more stable the economy will be. But I believe that low inflation is not always a good thing. A weak economy needs one inflation rate, and a growing economy needs another inflation rate.
The government has launched a lot of support packages and accelerated public investment to boost growth. What is your comment about this?
We had a meeting with the Prime Minister recently where he stressed that support this time inclines towards fiscal policy. I believe that it is now the time to apply counter-cyclical fiscal policy. We have cut tax and offered an interest rate subsidy package. However, we are facing pressure of having to raise interest rates as interest rates in the world and exchange rates are escalating. However, if we raise interest rates further, the interest rates will be too high, unbearable to enterprises. Therefore, it is necessary to consider continuing the interest rate subsidy.
Lan Anh