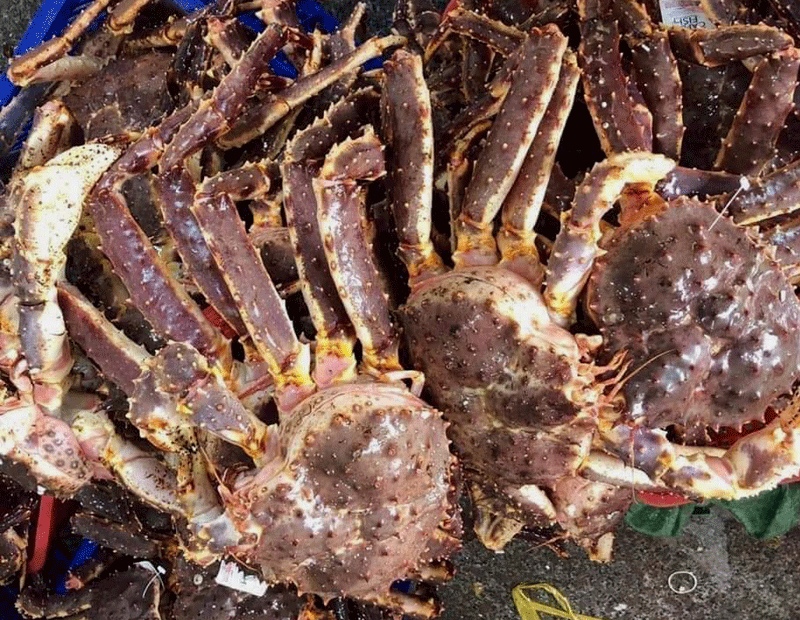 The General Department of Customs (GDC) reported that seafood import turnover reached a record high of $2.72 billion in 2022 and $418 million in the first two months of 2023, an increase of 25 percent over the same period last year.
The figure is equal to 64 percent of the country's seafood import turnover of the year 2012.
India is the biggest seafood supplier for Vietnam which exported $71.4 million worth of products to Vietnam in the first two months of the year, much higher than the $35.9 million the same period last year, followed by Indonesia with $43 million, up 46.5 percent.
Meanwhile, import turnover from Norway was $39.3 million, up 30 percent and from Chile up 202.4 percent.
Analysts say that seafood imports have been increasing steadily year after year, from $655 million in 2012 to $1 billion in 2015 and nearly hit $2 billion in 2021.
In 2012-2022, import turnover only decreased in one year, 2020, because of Covid-19, while it increased in all the remaining years.
In 2022, Vietnam spent $2.72 billion to import seafood, up 25 percent, or four times higher than 2012.
India, Indonesia, Norway, China and Taiwan were the biggest five suppliers to Vietnam last year. Import turnover was $378 million from India, $277.8 million from Indonesia, $259.8 million from Norway, $213.4 million from China and $175.7 million from Taiwan (China).
According to the Vietnam Association of Seafood Exporters and Producers (VASEP) Secretary Truong Dinh Hoe, Vietnam is the third largest seafood exporter ($11 billion in 2022) and is also a big importer and consumer of seafood. A part of seafood imports is used for processing for export, while the remaining is used for domestic consumption.
Seafood imports are available at traditional markets, supermarkets and online markets in large quantities and with a wide range of products. The most common products are Australian lobster and salmon, Alaska lobster, king crab, Japanese octopus, French snail, Canadian brown crab, Korean and Australian abalone.
Of these, imports from Japan are super expensive. Bluefin tuna, for example, is selling at VND6 million per kilogram.
Nguyen Van Tuan, director of an enterprise distributing seafood imports in Hanoi, said seafood products are selling more as they are cheaper.
Australian lobster, when it first appeared in Vietnam, was priced at VND2 million per kilogram, and VND1.4 million at present.
Tuan is happy as business goes well as the number of seafood consumers has been increasing.
"The types of imported seafood have increased by four times compared with five years ago, while the sales by 6-7 times," he said.
Tam An