VietNamNet Bridge - After 10 years of consideration, Vietnam still has not made a clear statement about whether it will join EITI (Extractive Industries Transparency Initiative). The Ministry of Industry and Trade (MOIT) has been blamed for the delay.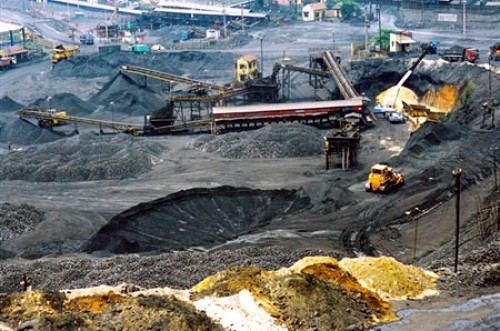 Economists and environmentalists believe that Vietnam should join EITI soon.
EITI is considered the global standard on management of oil and gas natural resources and minerals. The standards are implemented by governments in cooperation with companies and civil societies. To date, 51 countries implement EITI, while 305 national EITI reports have been released, with total cash flow value of up to $1.9 trillion.
EITI focuses on supervising the revenue of extractive industries, oil & gas, minerals (iron, titanium, copper, bauxite, etc), forestry and renewably energy as well.
According to Tran Thi Thanh Thuy from the Mineral Alliance, the receipts such as the those from natural resource taxesvdepend on the output, quality, selling prices and tax rates.
The revenue from non-oil natural resource taxes in recent years is on the rise, but it accounts for only one percent of the total state budget's revenue. It is estimated that the loss of revenue in the natural resource tax collection is up to 5-25 percent of GDP.
To date, 51 countries implement EITI, while 305 national EITI reports have been released, with total cash flow value of up to $1.9 trillion.
According to the General Statistics Office (GSO), the GDP from the mining sector in 2015 was VND426 trillion, while the loss in revenue from mineral and oil exploitation was estimated at VND21 trillion.
Thuy emphasized that Vietnam needs to join EITI soon because it is facing many difficulties in budget management. It would help ease tax evasion in the mining sector.
Nigeria, for example, has avoided loss of revenue of $1 billion a year since it joined EITI. It also helps minimize legal risks for the government, especially in the licensing process and ISDS (investor-state dispute settlement) after TPP takes effect.
Experts also believe that EITI would help create a better investment environment, thus allowing effective projects. It would help better manage natural resources thanks to the transparency in licensing, production and tax collection.
However, despite the clear benefits, Vietnam, which began approaching EITI in 2007, still has not come to a final decision on whether to join EITI.
Dau Anh Tuan from VCCI's Legal Department blames the delay on the decision to appoint MOIT as the agency to consider EITI.
The problem is that MOIT is a governing body of many state-owned enterprises, such as PetroVietnam (oil & gas) and Vinacomin (coal mining).
"Therefore, when making decisions, it not only considers benefits as a state management agency, but also as an investor, the owner of a lot of large corporations," Tuan said.
Mai Chi