Vietnam takes serious measures to block exports with origin fraud

Amid the US-China trade war, the US is paying higher notice to Vietnamese products. As a result, enterprises have had to change business practices to adapt to new circumstances.
At the Government's online meeting with local authorities on July 4, PM Nguyen Xuan Phuc said he had signed a decision approving a plan to strengthen management and prevention of trade remedy evasion and origin fraud.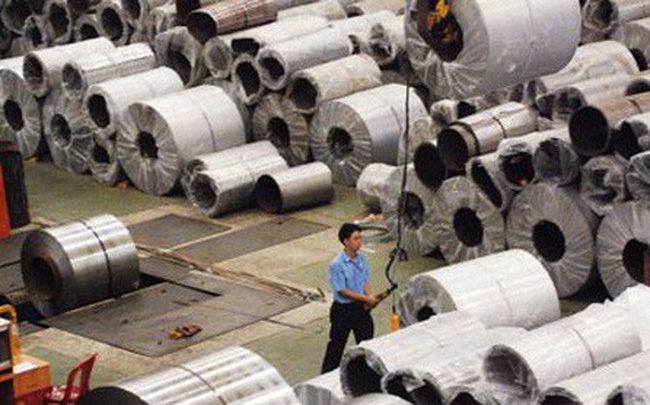 He requested ministries, branches and local authorities to examine exports from Vietnam to block products with counterfeited Vietnamese origin.

The plan was approved just two days after the US Department of Commerce (DOC) announced the levy of a 456 percent duty on some steel products.
The products are believed to be made in South Korea and Taiwan, carried to Vietnam for minor processing before being shipped to the US.
The products are believed to be made in South Korea and Taiwan, carried to Vietnam for minor processing before being shipped to the US.
Steel is the most 'sensitive' product in origin fraud. In 2018, the US conducted a tax avoidance investigation over some aluminum imports from Vietnam and decided to levy a duty of 374.15 percent on the products.

Dinh Cong Khuong, chair of the Steel Enterprises' Club, and chair of Khuong Mai Steel, said many years ago Vietnam could not make hot rolled coil because this required huge capital and high technology. It had to import materials from some countries and territories such as China and Taiwan.

From imported hot rolled steel, Vietnamese enterprises made cold rolled coil, then galvanized or coated the products with colors before exporting to third countries.

However, now, Vietnam can make hot rolled steel domestically.

According to Le Thanh Kinh from Le Nguyen Law Firm, Chinese investors have been setting up factories in Vietnam to make products with import materials for export to other countries for a long time.

In the trade war, the US is taking higher notice to Vietnam's exports as it suspects Chinese producers are 'borrowing' or using Vietnamese origin to export their products to the US.

The lawyer is aware of some businesses that import products, then conduct minor processing in Vietnam, including packaging, before re-exporting to third countries.

He warned that origin fraud is 'dangerous' not only for enterprises which export products to the US, but also to other markets. FTAs, bilateral and multilateral, of which Vietnam is a member, also set strict provisions about origin of goods.

"If Vietnam cannot stop origin fraud, it will suffer heavily," the lawyer said.

According to Luong Kim Thanh from the Trade Remedies Agency, MOIT has drawn up a list of products investigated for trade remedies by countries and products prone to origin fraud that will be provided to appropriate agencies.
Kim Chi 

India's Directorate General of Trade Remedies (DGTR) has initiated an investigation on potential anti-dumping duties against imported flat rolled stainless steel products from 15 countries and territories including Vietnam.