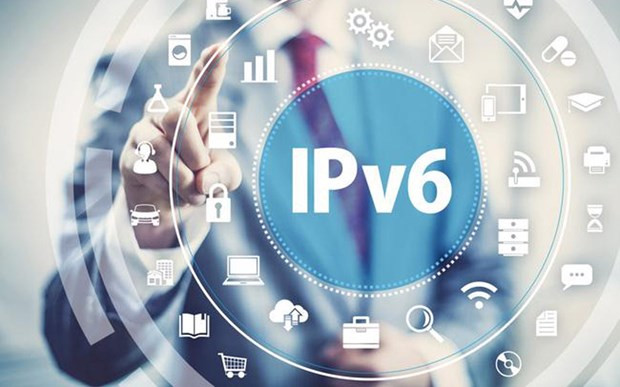 Illustrative image (Photo: vietnamnet.vn)
A conference to review the first phase of the programme on the transition to Internet Protocol version 6 for state agencies (IPv6 for Gov) and discuss the implementation of the second phase of the plan was held at the Vietnam Internet Network Information Centre (VNNIC) in Hanoi on March 28.
IPv6 for Gov's first phase, which was performed in 2021-2022, focused on state agencies. Half of the ministries, agencies, and localities were set to adopt IPv6 transitional plans and successfully shift towards IPv6 for their portals. All of them are expected to roll out the plans in the second phase in 2022-2025.
In Vietnam, the IPv6 transition in networks, services, applications, and software is an evolution that ensures Internet resources capacity and security requirements to support digital transformation and the development of e-government and smart city services.
IPv6 is expected to meet Vietnam's demand to offer new and quality services such as the Internet of Things, 4G-LTE and 5G networks, contributing to digital transformation and digital government building.
The Ministry of Information and Communications (MIC) has worked closely with relevant ministries, sectors and localities to speed up and ensure the successful implementation of the scheme.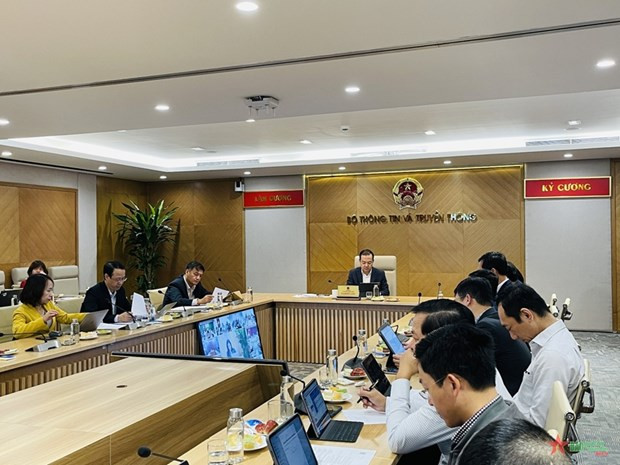 At the Vietnam Internet Network Information Centre (Photo: VNA)
According to statistics of VNNIC, as of December 2022, Vietnam's IPv6 usage reached 53%, ranking 10th globally with more than 65 million Internet subscribers using IPv6 service.
According to VNNIC Nguyen Truong Giang, the IPv6 For Gov has exceeded its set goals in the first phase as 94% of ministries, sectors and localities have issued IPv6 transition plans.
So far, as many as 78% of stakeholders have successfully converted IPv6 for their portals and public services. More than 1,300 staff and experts have been trained on IPv6, 2.6 times higher than the training target for five years.
The country's IPv6 usage rate is expected to reach 60-70% in 2023.
In the second phase of 2023 – 2025, VNNIC set a goal to convert the national Internet network into IPv6, 100% of Internet subscribers will use the IPv6 service, and all IDC, Cloud, and Hosting businesses to provide services on IPv6 platform.
Deputy Minister of Information and Communication Pham Duc Long has urged stakeholders to accelerate the transition to IPv6.
VNNIC was requested to promote communication and training activities and support and supervise the transition process./.VNA