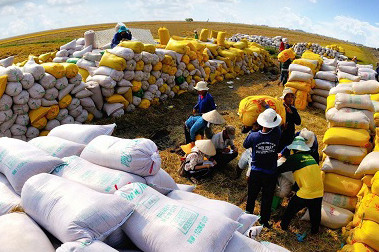 The Ministry of Agriculture and Rural Development announced a decision to set up Vietnam's rice PPP working group on March 3 in the Mekong Delta city of Can Tho.
The move is aimed at fulfilling the country's commitment to uplift the value of rice via value chains and beef up the quality and sustainability of this item in the market.
Moreover, the decision is expected to positively attract more investment and modernize agriculture with high-tech advances.
The group prioritizes increasing quality over lowering prices, developing integrated agriculture alongside tourism, strengthening ties with farmers, and retail channel advantages.
Vietnam is transitioning from traditional cultivation to modern farming and streamlining operational costs, contributing greatly to the competitiveness of Vietnamese rice on global markets.
Vietnam now ships rice to over 150 countries and localities, accounting for over 15% of the world's total rice exports.
Source: Saigon Times