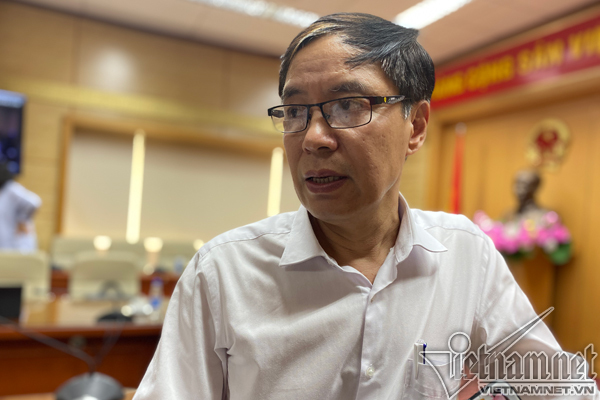 Dr. Dang Quang Tan
Mr. Tan said that, following the direction of the Prime Minister, the Ministry of Health as a specialized agency is working with relevant ministries to come up with a plan to deploy vaccine passports in Vietnam.
A vaccine passport is a certificate given to a person who has had enough vaccinations as recommended by the manufacturer or a state management agency.
However, the World Health Organization (WHO) has not recommended the application of vaccine passports. Globally, only Singapore is piloting a vaccine passport on a very narrow scale.
According to Mr. Tan, there are three reasons why Vietnam and other countries have not applied a vaccine passport:
First, vaccination can only reduce and limit the severity of the disease if one gets Covid-19.
Second, each country uses different Covid-19 vaccines such as AstraZeneca, Pfizer, Moderna, Sputnik V, Sinovac... which have different protective effects. The problem is which type of vaccines to accept.
Third, the application of a vaccine passport depends on community immunity. Many countries with high rates of Covid-19 patients or widespread vaccination will have high public immunity.
Vietnam is a "clean" country due to its good epidemic control but the current rate of vaccination in Vietnam has not met the requirements. Therefore, the community immunity of Vietnamese people at present does not really exist.
"Therefore, if the vaccine passport is deployed, without strict management, epidemic spread in the community is possible," Tan said.
He said that the Ministry of Health and many agencies are still developing plans on vaccine passports, considering which countries to apply, and which forms - multilateral, bilateral or consensus between countries - and which kind of vaccine, and kind to travel.
"Initially, we have agreed that those who are fully vaccinated according to the manufacturers' and experts' recommendations can have quarantine time shortened. However, this is just a proposal, which must be approved by the Ministry of Health or the National Steering Committee for Covid-19 Prevention," Tan said.
Currently, a number of localities such as Quang Nam and Phu Quoc are proposing the pilot application of vaccine passports for short-stay tourists playing golf or resting without much moving.
According to Tan, this is a model that needs to be tested, but local authorities have to strictly manage the arrivals. In fact, there were many cases when people entered quarantine zones and tested negative, but a few days later, their tests were positive.
"We are studying how countries around the world apply the vaccine passport to design models to trial in small areas such as golf courses or small resorts," Tan said.
Tan said that the implementation of the vaccine passport may not wait for official guidance of WHO, but there are still many references available.
Thuy Hanh

The Ministry of Health (MoH) suggested that Vietnam first accept three groups of people with proof of vaccination against the SARS-CoV-2 virus.

The Civil Aviation Authority of Vietnam (CAAV) has sent a report to the Ministry of Transport on the application of vaccine passports for people entering Vietnam.