Vietnam welcomes positive progress in Minsk agreements implementation
Ambassador Dang Dinh Quy, head of the Vietnamese mission to the United Nations, on February 11 welcomed the positive progress recorded in the implementation of the Minsk agreements over the recent past.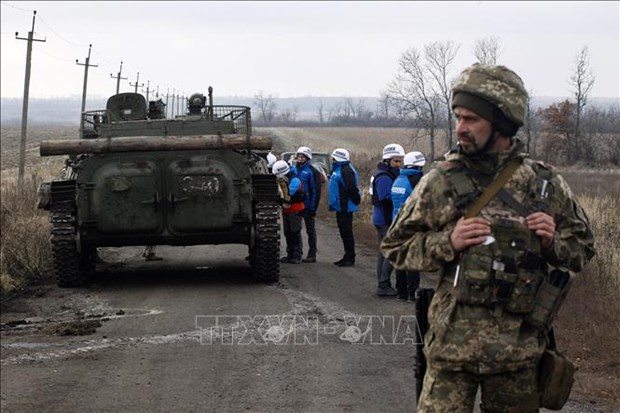 Observers of the Organization for Security and Cooperation in Europe (OSCE) oversee the withdrawal of Ukrainian forces near Bogdanivka village in the Donetsk region. 
During the discussion on the matter at the UN, Vietnam also affirmed its support to the settlement of the disputes through peaceful measures suitable to the UN Charter and international law.
However, the Vietnamese representative also held that the conflicts still linger on and are causing serious effects on the life of the people and humanitarian situation in the region, and called on the sides concerned to refrain from acts of violence and to push up dialogues.
The international community should continue supporting the sides to conduct dialogues and implement the agreements reached, as well as providing humanitarian support to locals.
UN Under-Secretary-General Rosemary DiCarlo briefed participants on the progress of the situation in eastern Ukraine since the ceasefire reached by the sides on July 27, 2020. However, the official described the situation there as fragile, and the UN is striving to help with the settlement of the problems of humanitarian access as well as calling for a fund of 168 million USD as humanitarian assistance for the people of the country in the search for sustainable peace./.VNA