The future of Asian cities

In 2020, when The River Thu Thiem project (HCM City) opened for sale, penthouses sold for about US$4 million. They sold out very quickly, even before apartments with lower prices.
However, the price for penthouses at The River Thu Thiem is much lower compared to those for luxury apartments in other countries in the region. For example, apartments with an area of ​​​​over 100m2 in Hong Kong's center are offered for sale at about $10 million and even higher. Meanwhile, the price of a 2-bedroom apartment in a high-class area in Bukit Timah (Singapore) is approximately $6-7 million.
Knight Frank's 2022 report shows that the structure of super-rich real estate in big cities is generally similar across countries. The supply is extremely limited while demand from the world's super-rich is super high. The demand is rising along with the rapid growth of the super-rich in this continent. By 2025, it is expected that 24% of the super-rich will be in Asia.
International real estate investors consider Vietnam a similar market to China, but the development rhythm has a lag of 10-20 years, of course with a much smaller scale. With a total area of ​​about 330,000 square kilometers, Vietnam's real estate market is estimated to reach $21 billion in 2021, accounting for 0.1% of the global real estate market. Meanwhile, Singapore – with about 700 square kilometers – accounted for $241 billion, or 0.8% of the total global value.
Limited "golden land"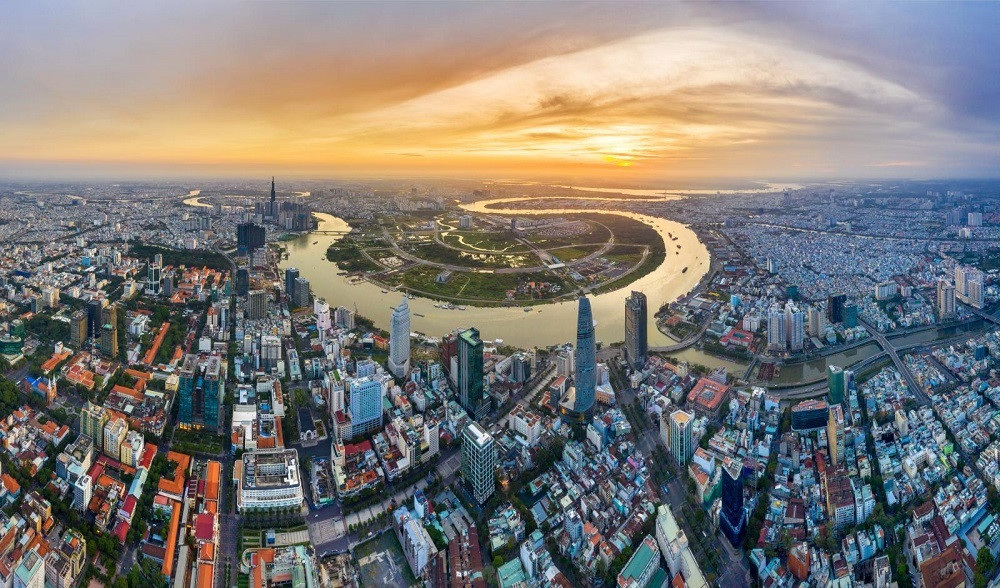 Chairman of the Founding Council of the Green Economy Institute - Mr. Le Thanh - affirmed that Thu Thiem land is unique. The value of real estate is not only land but also the benefits formed in the future. In the coming time, Ho Chi Minh City needs to organize auctions to transfer the remaining land lots to investors. This is a way to mobilize resources and develop the city's infrastructure, Thanh said.
In addition to the four 'golden land lots' that were put up for auction in late 2021, Thu Thiem still has 51 plots of land with an area of ​​about 793,000 m2. Ho Chi Minh City authorities plan to continue auctioning these land lots in the near future.
According to General Director of Cushman & Wakefield (C&W) Co., Ltd. Ms. Bui Nguyen Huyen Trang, capital sources into the Vietnamese market are abundant. Foreign investors can commit capital of several hundred million dollars or billions of dollars in this area.
Dr. Hoang Cong Gia Khanh, Rector of the University of Economics and Law (National University of Ho Chi Minh City), said that land-use rights are rare assets. If the auction is conducted without a plan, at some point, the entire land fund will run out. Dr. Khanh divided into three groups of land-use rights.
Group 1, land-use right assets can be auctioned immediately to raise funds for development.
Group 2, properties are put into transfer or auction, but need to create a stable and long-term revenue source for the budget. For example, instead of auctioning land-use rights for VND3,000 billion of one-time payments, investors can pay VND100 billion per year for many years. Thus, the next generation will have certain financial resources.
Group 3, land-use rights assets to be retained in the next few decades. This is a public investment in the future, as the price for land will increase.
Tran Chung