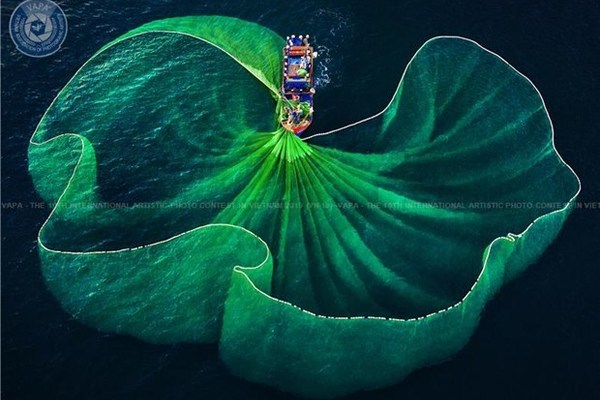 "Hoa Luoi" by Tran Bao Hoa wins FIAP Silver Medal in the Open (Colour) section. (Photo courtesy of VAPA)
The event, organised under the sponsorship of the International Federation of Photographic Art (FIAP), drew the participation of 1,343 photographers from 37 countries and territories worldwide. They sent a total 16,367 entries to the contest, which featured six sections of Open (Colour), Open (Monochrome), Wildlife, People and Life, Travel and The Motion.
As many as 904 photos, accounting for 5.5 percent of the total entries, were chosen to the final round by six panels of judges who are prestigious artists of the VAPA and FIAP.
The photo contest created a playground for both amateur and professional photographers worldwide to exchange and study cultural diversity, while making contribution to popularising Vietnamese image as a dynamic and hospital nation to international friends.
Awarded photos together with many other artistic photos are being exhibited at VAPA building on Ton That Thuyet street, Hanoi./. VNA