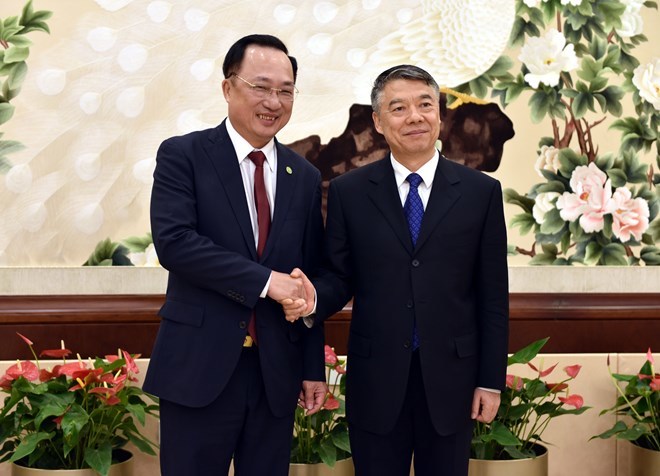 Deputy Minister of Public Security Nguyen Van Thanh (L) and his Chinese counterpart Liu Zhao
At the function, the officials reiterated that Vietnam – China traditional friendship has been continuously extended and strengthened across multiple fields.
They said collaboration between their ministries has progressed significantly toward effectiveness and practical outcomes in contribution to the growth of cooperation between the two parties, states and people.
Deputy minister Thanh recommended the bilateral partnership be fortified from central to local levels, particularly the collaboration between localities along the shared Vietnam – China borderline.
The two deputy ministers agreed that their ministries will exchange experience on Party building, political education, and management of the press and media.
They said they will also work together in combating trans-border, drug, human trafficking, and high-tech crime; training human resources; and monitoring social security and order in the digital age.-VNA