Vietnamese consume nearly 60 tons of gold in 2022
Vietnamese consumers bought 59.1 tons of gold, representing a year-on-year increase of 37 percent, the fastest increase in Southeast Asia, according to the World Gold Council.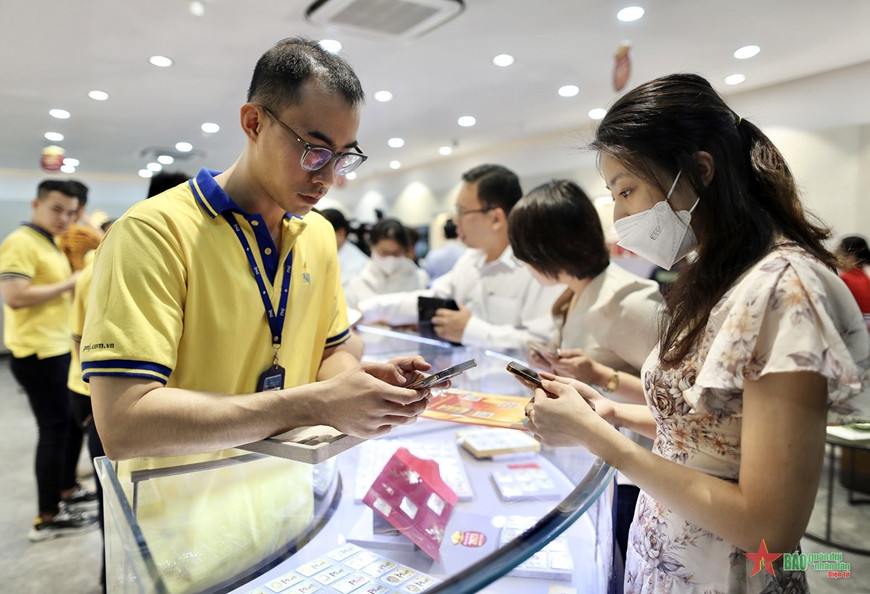 The demand for the precious metal rose by 58 percent against the same period of 2021 to 13.5 tons, thanks to higher income of consumers and stable prices of jewelry.
The above figure includes 9 tons of gold bara and coins, up 45 percent on year.
Last year, Viet Nam was the largest gold consumer in Southeast Asia and among the top 10 gold consumer in the world, according to a report on personal gold investment in Viet Nam, conducted by the WGC.
More than 80 percent of respondents, who invested in gold in the last 12 months, may buy more in the coming time.
In Viet Nam, the State controls production of gold bars. According to Decree 24/2012/ND-CP on gold business activities, which came into force on May 25, 2012, the State, via the State Bank, exercises the monopoly in production of gold bars, export of material gold and import of material gold for production of gold bars.
Decree 24 has brought about many positive affects to the economy. The gold price no longer impacted the prices of other essential goods and foreign exchange rates, thus helping maintain macroeconomic stability.
In furtherance of Decree 24, the central bank decided to outsource the production of gold bars to SJC, the company that held more than 90 percent of the gold bar market at that time.
However, last March, the price of SJC gold bars hit a record high of nearly VND 74,000 per tael, jewelry gold and material gold were sold at VND 57 million per tael, a terribly unreasonable disparity of VND 17 million per tael.
In a question-and-answer session held on August 9, 2022, National Assembly Chairman Vuong Dinh Hue asked Governor of the State Bank of Viet Nam Nguyen Thi Hong to review and amend relevant legal documents, including Decree 24, in order to improve the legal framework regulating monetary, foreign exchange management, gold business, and banking operations./. VGP