"The Brilliant Darkness" film to represent VN at Golden Globes Awards
"Dem Toi Ruc Ro", known as "The Brilliant Darkness" in English, a movie on domestic violence by American director Aaron Toronto, features in this year's list of Golden Globe Awards' nominees.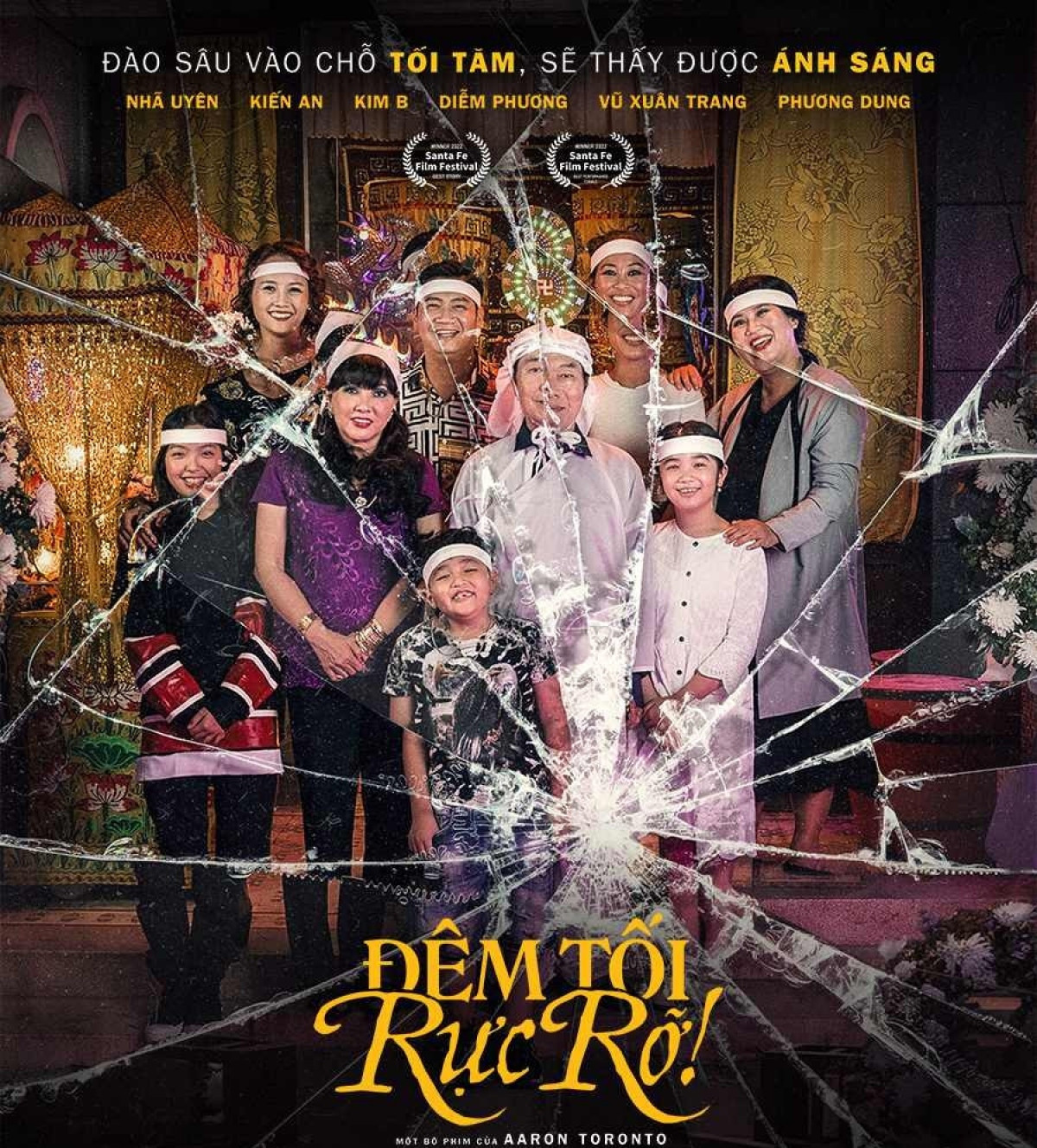 "Dem Toi Ruc Ro" (The Brilliant Darkness) by American director Aaron Toronto will compete against over 100 movies from more than 60 countries and territories in the Foreign Language Section of the Golden Globe Awards.
The film screened on April 8 and was a success at the box office thanks to its interesting content and compelling story. Although not widely promoted, the film was produced with a modest budget, earning VND20 billion. The film won five important awards at the Golden Kite Awards 2022, including best movie.
However, it was not chosen to represent Vietnam to compete for the nomination for the Best International Film category at the Oscars 2023. However, it was recently seen in the list of more than 100 films submitted to the Best Non-English Language Film category of the Golden Globes Awards 2023 - the second most important film award after the Oscars.
The story of "Dem Toi Ruc Ro" starts at the funeral of a grandfather whose family members believe left them a fortune. However, his children find out that their father lost the fortune gambling and the mafia is coming to collect the debt. They must pay the money by sunrise or else there will be another funeral.
Last year, Tran Thanh's "Dad, I'm Sorry" - the highest-grossing film in Vietnamese box office history with VND 400 billion ($18 million) - failed for the Golden Globe Awards nomination.
The awards ceremony of the 80th Golden Globe Awards is expected to take place in the US on January 10.
My Anh