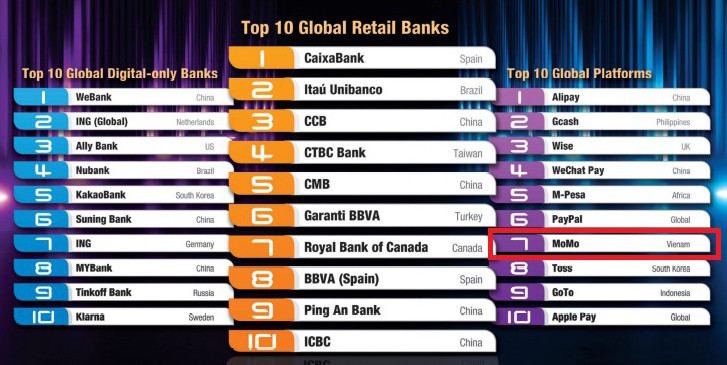 This year, Vietnamese startup MoMo ranks 7th in the top 10, besides big names such as Alipay, GCash, M-Pesa, Apple Pay, and Paypal.
Global Platforms Ranking 2023 evaluates the top 20 technology platforms in the world and ranks them based on six criteria: Customer, Service Coverage and Scope, Usage and Engagement, Financial Efficiency, Ecosystem, Strategy and Leadership.
According to experts from The Asian Banker, MoMo is a platform with outstanding technology and a wide network of connections with financial institutions, banks and retail partners.
The Vietnamese fintech startup satisfies the needs of users, bringing financial products and services to users at a low cost.
MoMo is Vietnam's fourth unicorn startup after VNG, VNPAY and Sky Mavis.
Trong Dat