Nearly one hundred farmers and exporters recently attended a business forum on the ins and outs of contract fish and shrimp farming for US based retail giant Walmart, organized by the Vietnam Association of Seafood Exporters and Producers.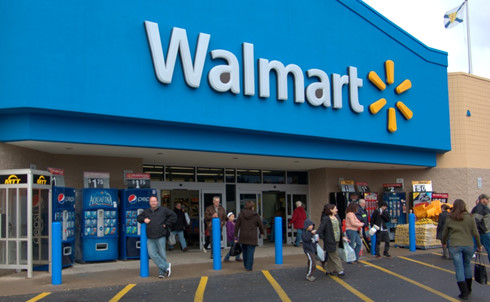 Speaking at the forum, Nguyen Hoai Anh, deputy director of Thuan Phuong Company, said that the opportunity to supply millions of fish and seafood products to the 5,000 US Walmart stores under a Vietnamese brand is a dream that is not likely to happen anytime soon.
The problems relate to the fact that exporters do not understand the business model of Walmart and currently lack the infrastructure and sophistication to handle replenishment needs, logistics, and turnaround times.
Mr Anh noted that working as a supplier to Walmart of an independent brand is a full-time round-the-clock job, that requires an undergraduate degree from an accredited university in business administration at a minimum.
A master of arts degree in business administration would be preferable and they must be fluent in the English language.
Until the segmentupsizes and develops the infrastructure, processing and management capabilities, the only viable option to consider is licensing fish and seafood products to Walmart under its Great Value brand.
This approach would at least give the segment time to scale up to meet the needs of Walmart in line with a multi-year sustainable strategy.
Understand the true cost of fish and seafood products
It can be challenging to meet the pricing demands of Walmart, said Mr Anh, which are lower than most retail companies in the US and often so low there are no earnings to be made in selling products at the retailer unless sales are in the millions of products weekly.
Mr Anh added that his company has over recent years only been averaging 3-5 million products per year in sales at Walmart and earnings have been miniscule. As part of its long-term plan to scaleup production the company is planning the opening of two processing plants in the southern province of Long An.
A representative from the Cuu Long Fish Joint Stock Company in turn talked about the strict requirements of proving financial capacity, production capability, supply chain security and corporate responsibilityto become an independent brand seller at Walmart.
Lastly, a representative from the Dong Hung Industrial Joint Stock Company noted thatthe earnings at Walmart are minimal and it may not even be worth selling products at the chain on a small scale.
Selling product at Walmart is all about being an expert at brand building, cutting costs to a minimum, being technically proficient in all the latest technology, having a thorough understanding of business administration and selling products on a massive scale, if the segment is to cash in at Walmart, Hung underscored.
Walmart Stores, Inc. operates retail stores in various formats around the globe. The company operates its business through three reportable segments: Walmart US, Walmart International and Sam's Club.
The Walmart US segment includes the company's mass merchant concept in the US, operating under the Walmart or Wal-Mart brand, as well as walmart.com and offers financial services and related products including money orders, prepaid cards, wire transfers, check cashing and bill payment.
The Walmart International segment includes numerous formats of retail stores, restaurants, wholesale clubs, including Sam's Clubs, and various retail websites that operate outside the US.
This segment operates units in three major categories: retail, wholesale and other which consists of numerous formats, including discount stores, supermarkets, supercentres, hypermarkets, retail websites, warehouse clubs, restaurants and apparel stores.
VOV