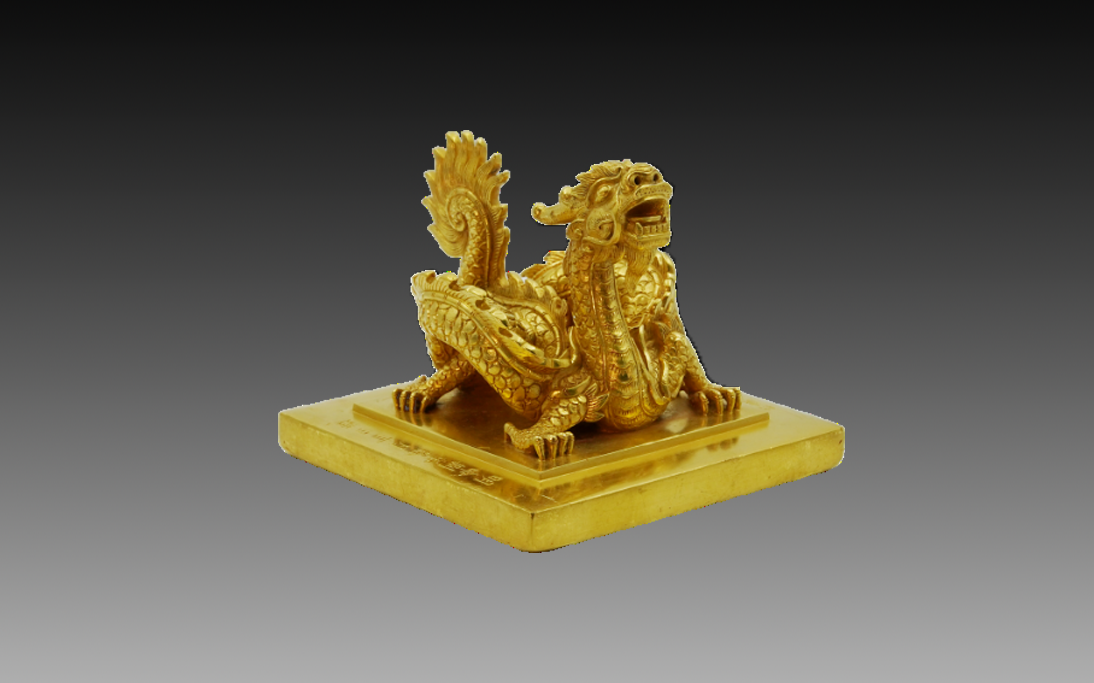 In September 2021, the museum began working on a 3D display of 20 national precious artifacts, said its deputy director Nguyen Van Ha.
The scientifically designed interface includes: 1/ introduction (three-level information, from basic to in-depth information) 2/ images (treasures, decorative patterns on treasures, related relics…) 3/ video (clips, movie excerpts introducing treasures) 4/ 3D interaction (3D images, interactive) 5/ research (articles, studies, monographs, comments... etc about treasures) and 6/ document directory (list of books, documents, articles).
This is the first time people have the opportunity to study, search and discover national treasures from many angles and levels of information depending on their needs and interests.
Phan Thanh Hai, director of the Thua Thien-Hue Department of Culture and Sports, said the Ho Chi Minh-Thua Thien - Hue Museum has organized a 3D exhibition, introducing the space of the museum and President Ho Chi Minh with online 360-degree images on the website.
Nguyen Anh Minh, director of the Vietnam National Fine Arts Museum, said tour guides sometimes complain that they found it difficult to access artworks. This was partially because of the lack of information, which led to a reluctance to bring travelers to the museum. Most visitors to the museum are individuals and foreign travelers.
Understanding that the museum needed to renovate to attract more visitors, Minh and his co-workers sought partners for investment and private-public partnerships by launching iMuseum VFA, a multimedia narration app.
With smartphones or tablets with an internet connection, visitors pay fees to download the app. They can discover 165 outstanding artworks in the offline and online display systems anytime and from anywhere.
The time limit for each use of the iMuseum VFA is eight hours, in eight languages (Vietnamese, English, French, Chinese, Japanese, Korean, Spanish and Italian).
Utilizing IT allows the museum to easily implement its functions. However, using technology in running museums is not considered an important task stipulated in the Law on Cultural Heritage. There have not been specific regulations on public investment in utilizing technology in museum activities.
According to the Vietnam National Museum of History, there have been no mechanism, policy and regulations on specific standards and techniques for museums to refer to when implementing their tasks under the digital transformation program.
The budget for digitization comes from annual budgets, therefore, the resources for the program implementation are limited.
Tinh Le