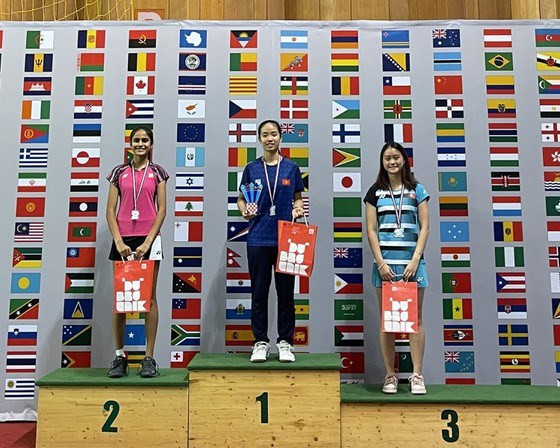 Vu Thi Anh Thu of Vietnam (centre) on the top podium of the Croatia Open on June 23 (Photo: VNS/VNA)
Thu defeated Saloni Samirbhai Mehta of Hong Kong (China) 21-9, 16-21, 21-14 in the women's singles final.
It is the first international title for the 21-year-old, who is believed to be Vietnam's badminton future.
Jaymie Laurens and Sin Yan Happy Lo shared third place.
On the men's singles side, Nguyen Hai Dang took silver after losing 15-21, 21-16, 18-21 to Malaysian Hoh Justin in the 80-minute final.
Jason Gunawan of Hong Kong and Cholan Kayan of England took third./.
Source: VNA