The foreign diplomats are Swedish Ambassador Ann Margareta Mawe; French Ambassador Warnery Nicolas Manuel Jerome; Irish Ambassador John Mc Cullagh; Sri Lankan Ambassador Sampath Prasanna Walpita Gamage; Bahrain Ambassador Ahmed Abdulla Ahmed Alharmasi Alhajeri; Angolan Ambassador Agostinho Andre De Carvalho Fernandes; Lao Ambassador Sengphet Houngboungnuang; Uzbekistani Ambassador Ulungbek Rozukulov; RoK Ambassador Park Noh-wan; Tanzanian Ambassador Mbelwa Brighton Kairuki; and head of the EU Delegation to Vietnam Pier Giorgio Federico Aliberti.
At a reception for the diplomats following the credentials presentation ceremony, the Vietnamese leader warmly welcomed them to Vietnam.
He expressed his delight at the growing relations between Vietnam and the countries and organization that the ambassadors represent.
Vietnam is growing strongly in all fields with a rising position in the world arena, he noted, adding that the country will take up the ASEAN Chair in 2020 and non-permanent seat in the UN Security Council in the 2020-2021 period.
The leader expressed his belief that the diplomats will successfully complete their tasks, pledging that Vietnam will create optimal conditions for them during their working term in the country.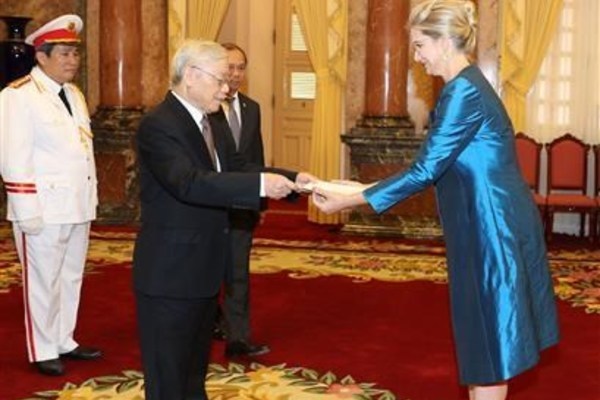 Party General Secretary and President Nguyen Phu Trong receives Ann Margareta Mawe, Ambassador of Sweden, who came to present her credentials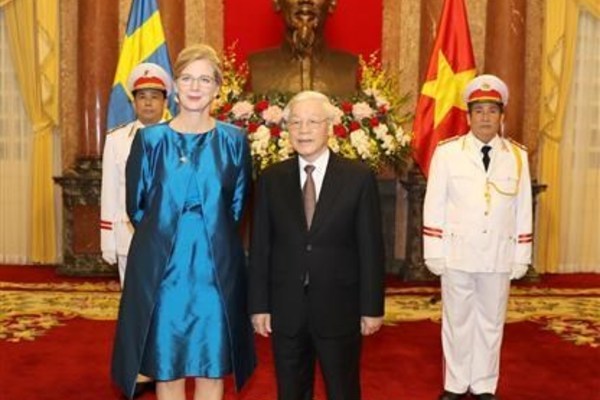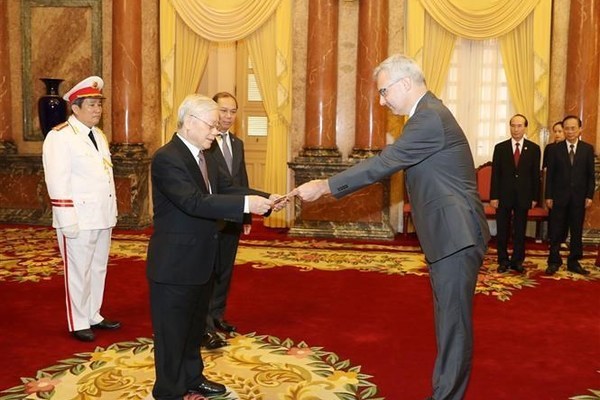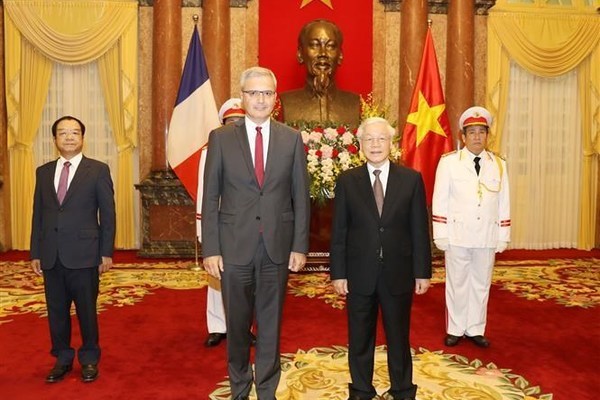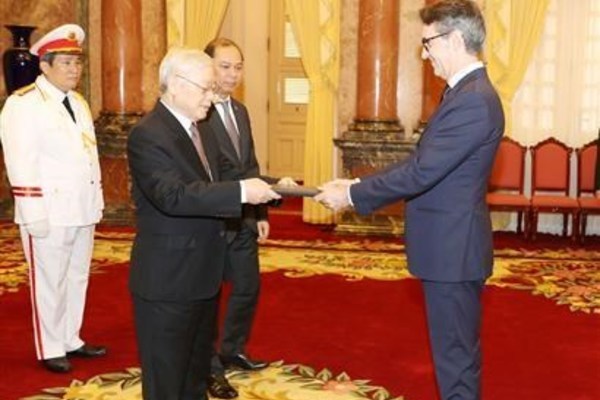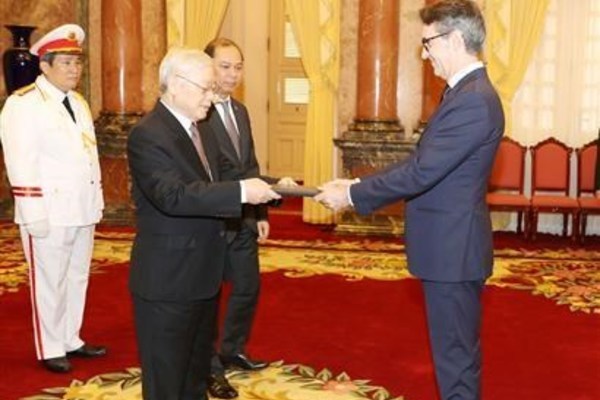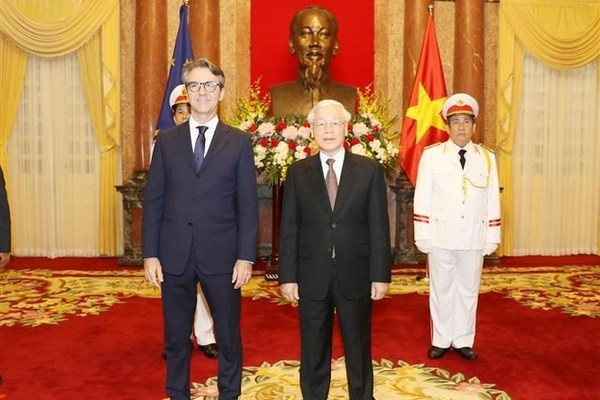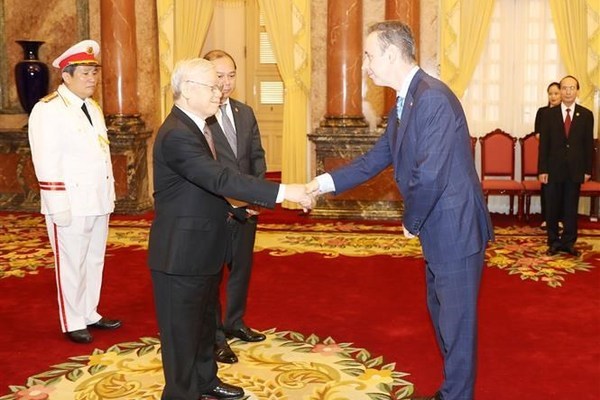 Party General Secretary and President Nguyen Phu Trong receives Irish Ambassador John Mc Cullagh, who came to present his credentials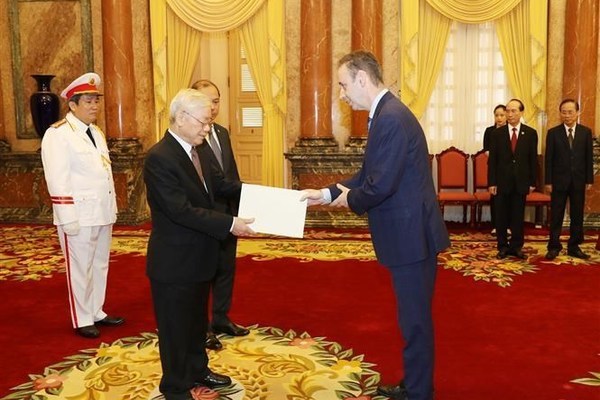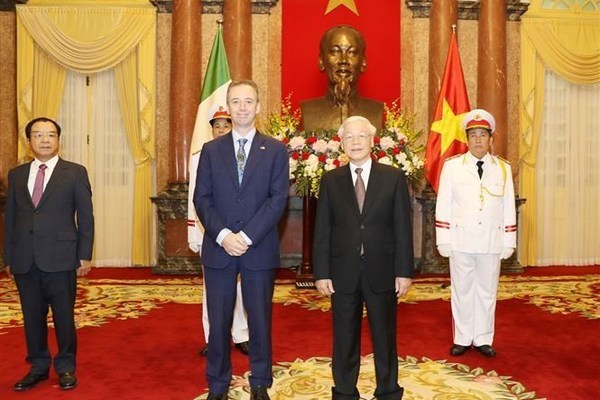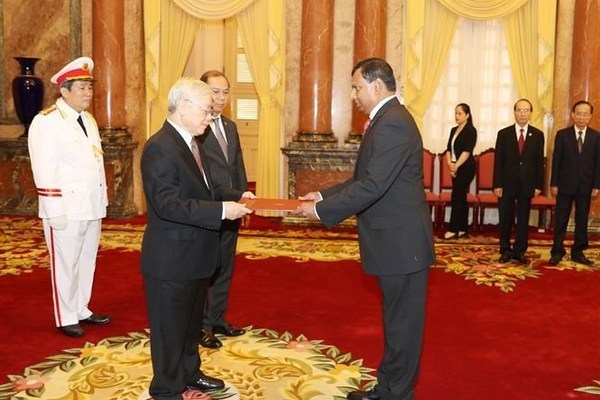 General Secretary and President Nguyen Phu Trong receives Sri Lankan Ambassador Sampath Prasanna Walpita Gamage, who came to present his credentials 
VNA