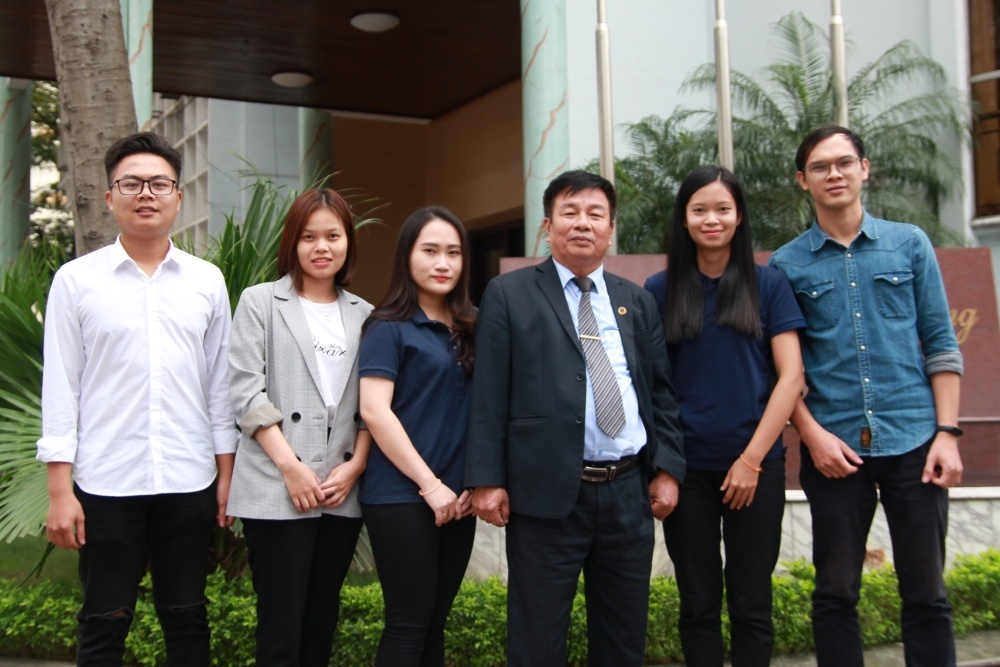 The group and lecturer Pham Huy Khang (third from the right)

Tran The Anh, the group's leader, said there is still no solution to completely deal with the huge amount of plastic waste that is being discharged into the environment each day. That's why the group has thought of a way to recycle plastic waste.
"Plastic bags are composed of polymers and we have learnt about polymer concrete at the university," said The Anh.
By using what they have learnt, the group then tried making construction materials from sand, gravels and nylon bags. They later went to the Soc Son dumping site in order to find their desired materials. 
Pham Van Duc, a group member said, "This is where all types of rubbish are gathered. We collected over 20kg of plastic bags in two days."
The bags were cleaned and dried. Duc said the most difficult step was to find the accurate mixing ratio. After several failed experiments, they finally found the answer after boiling the whole bags. The materials were mixed and boiled together. The mixture was then poured into a mould and pounded into the final product.
"We used 50 samples for the experiments. The plastic bags are the adhesive that connects everything together," Duc said.
The group also received much help from lecturer Pham Huy Khang who provided guidance, equipment and room for their experiments.
"Their project is very practical and may help deal with a part of the plastic waste. If it is used in pavement paving in Vietnam, the cost will not be higher than other methods," Khang said.
Viphavady Inthapatha, a member from Laos, said, "I really happy to be able to join this project. It is meaningful to Vietnam and to Laos. I hope I can use this method in my country."
Their project has won the first prize in the university's student scientific research conference. The group has submitted the project to participate in the national environmental contest.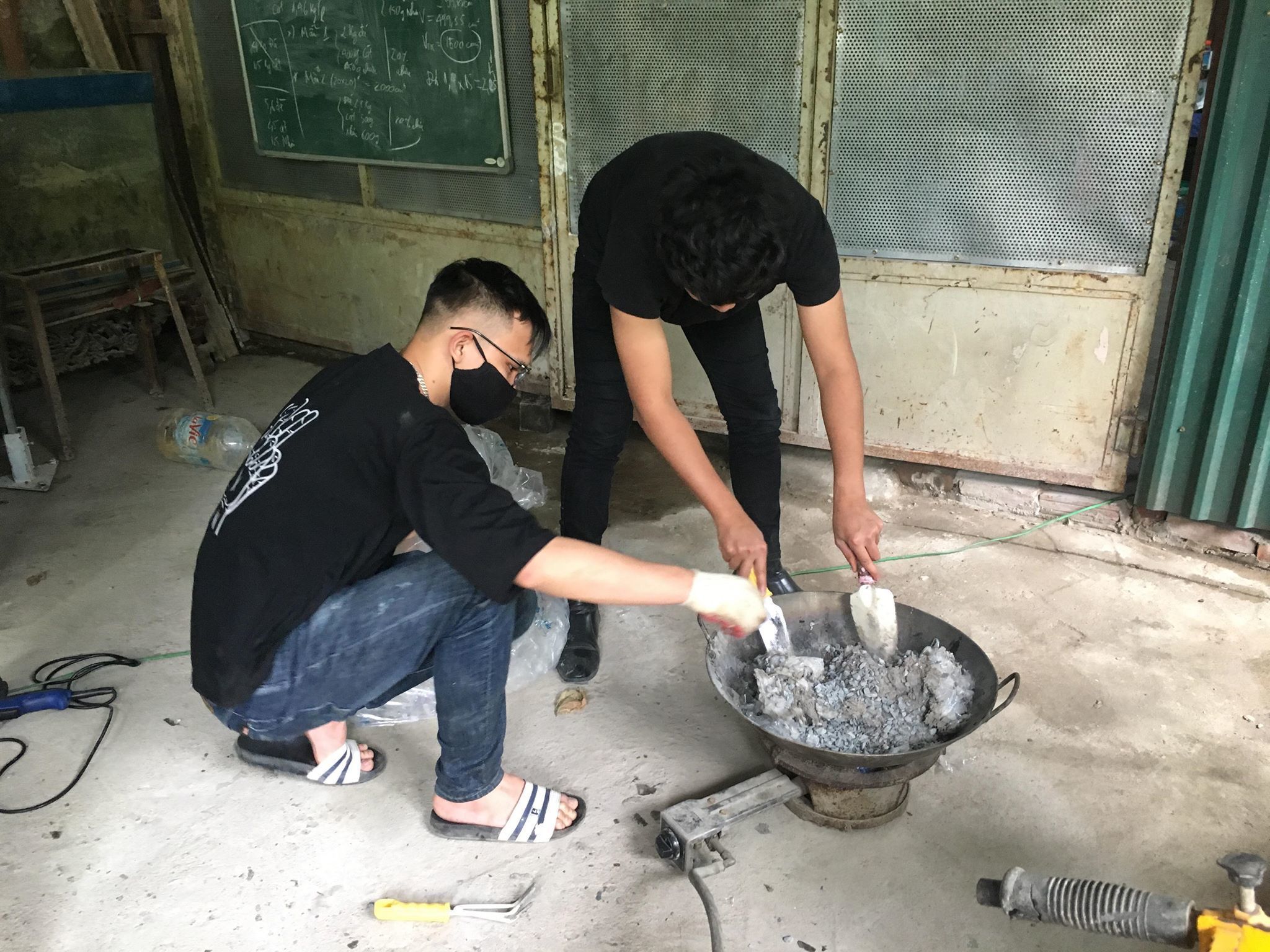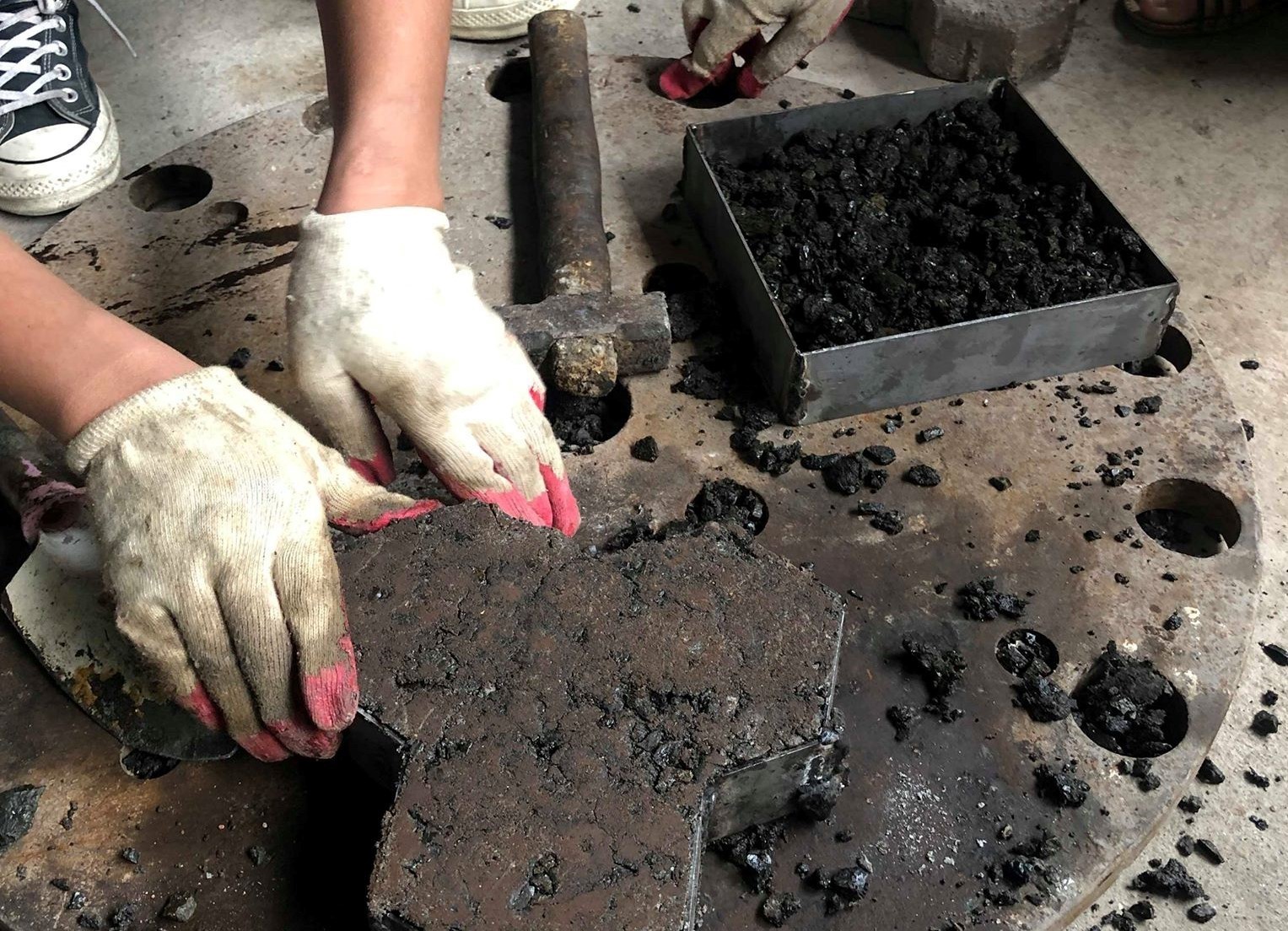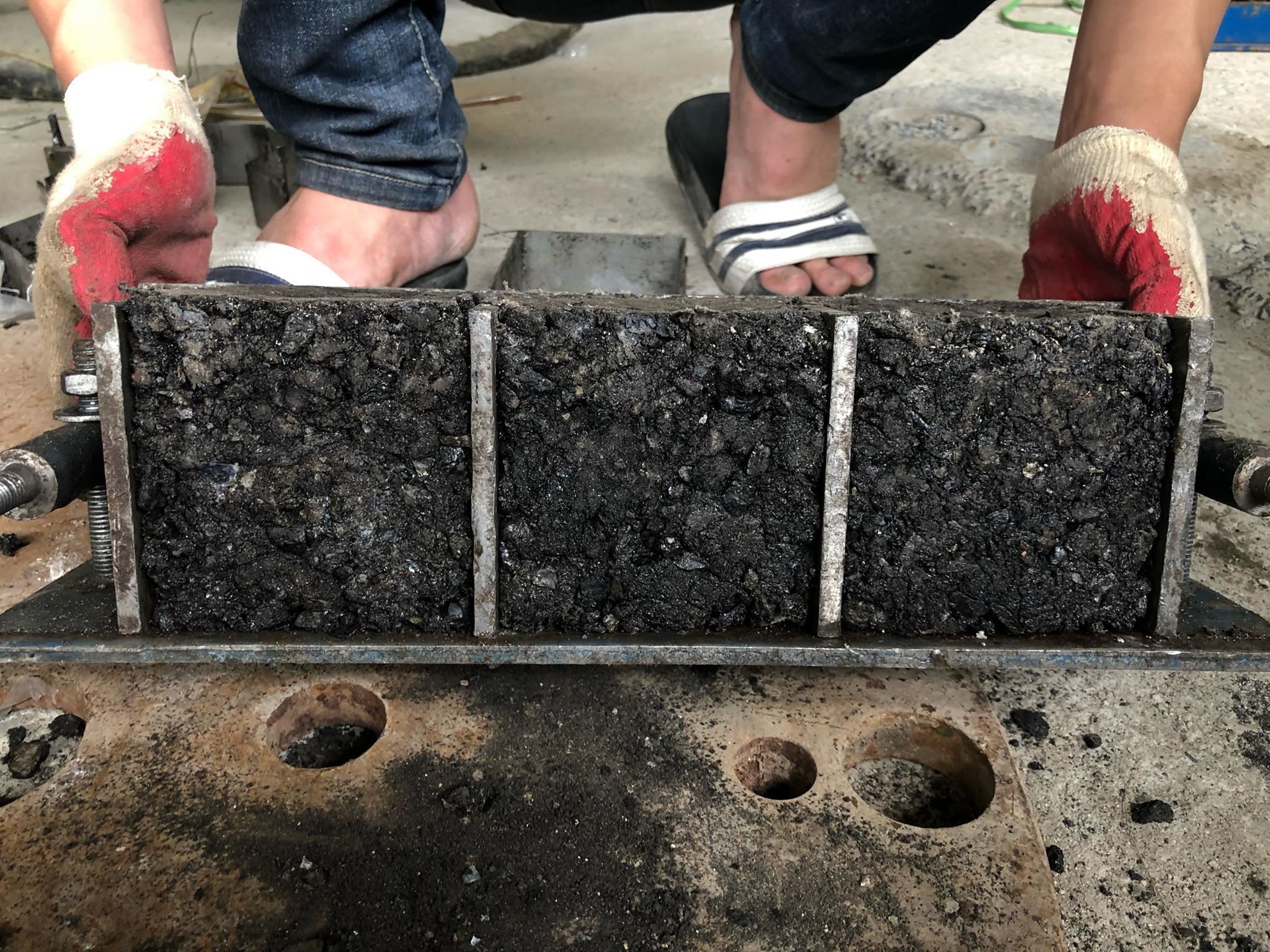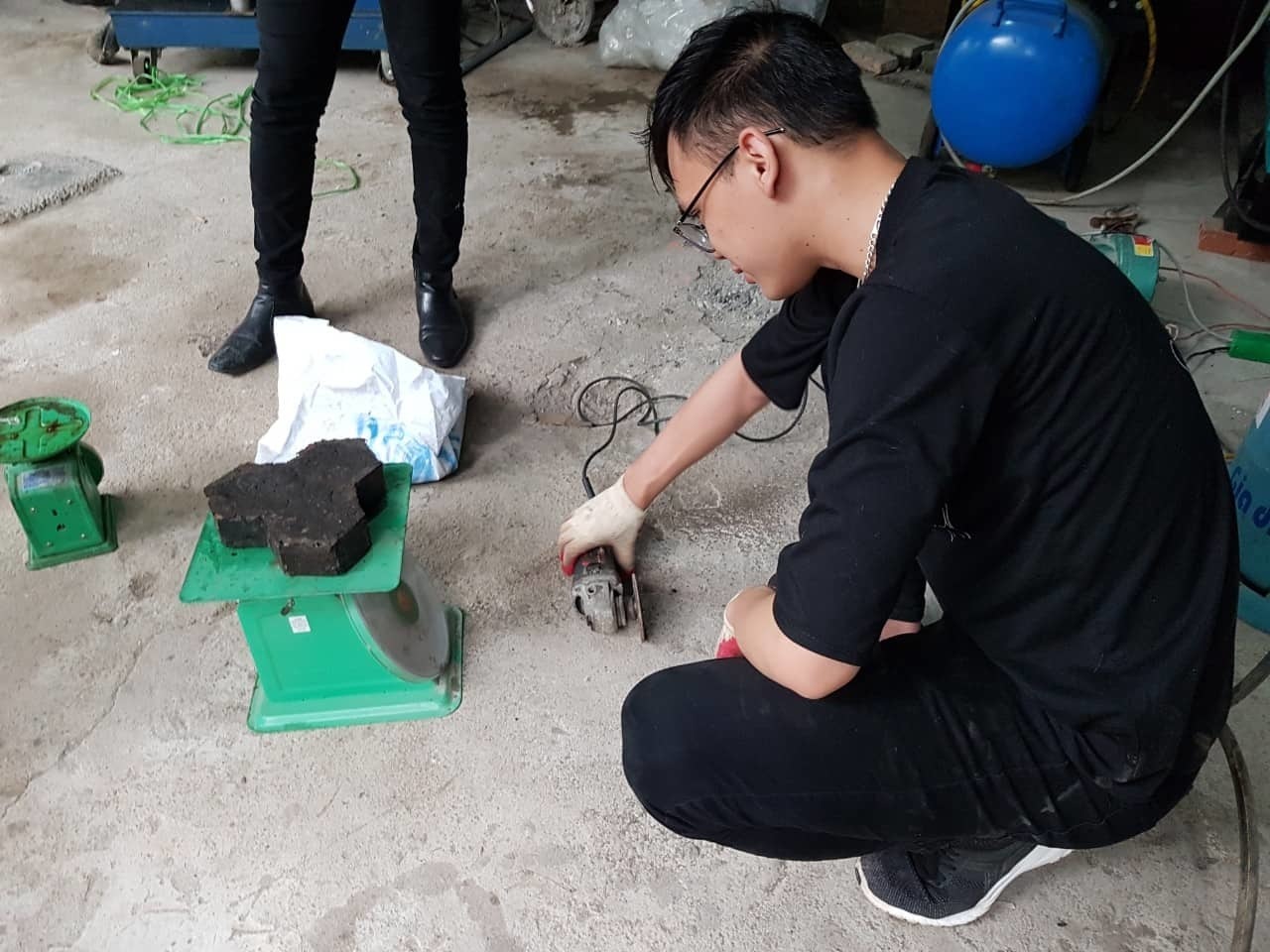 The process of making paving material from plastic bags.
Thuy Nga

The principle that waste is a kind of resource that can be used should be included in an amendment in the Law on Environmental Protection if Vietnam wants to minimize plastic waste.

Hanoi authorities have issued a plan to prevent and limit the use of plastic bags to 2020, with a view to 2025.

All supermarkets in Ho Chi Minh City are expected to replace plastic bags by 2020 as part of a campaign to fight plastic waste launched by Prime Minister Nguyen Xuan Phuc.