Vietnamese students win gold at Invention Creativity Olympic 2023
Four Vietnamese students from Le Hong Phong High School for the Gifted in the northern province of Nam Dinh won a gold medal at the World Invention Creativity Olympic (WICO) 2023, which recently concluded in the Republic of Korea (RoK).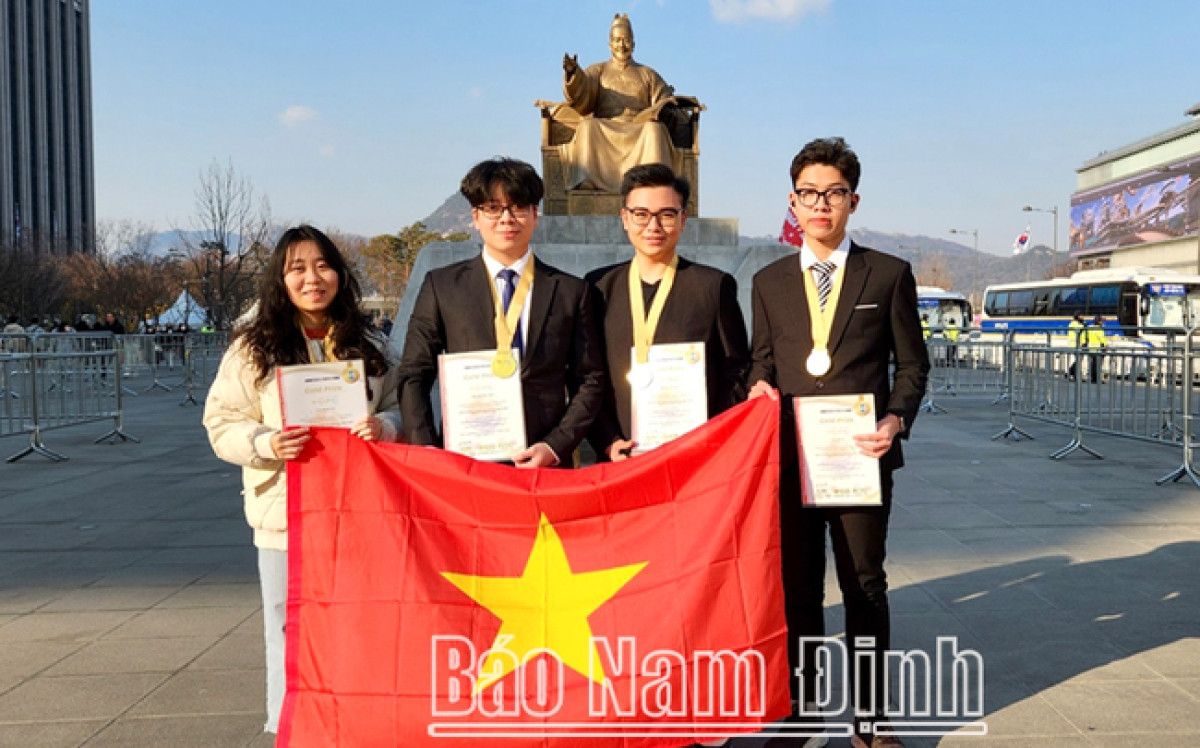 Their wining invention came from instructions given by Dr. Tran Thi Thanh Xuan, head of the Biology - Technology Department.
WICO aims to provide a platform for students from all over the world to come together and create innovations that can be applied in reality.
The annual competition is organised by the Korea University Invention Association and supported by the National Assembly of the RoK.
This marks the seventh time that Vietnam has attended the WICO and achieved success. In 2019, two inventions by Vietnamese students also won gold medals at the competition.
Source: VOV