Vietnam in fifth place at Asian Volleyball Confederation Cup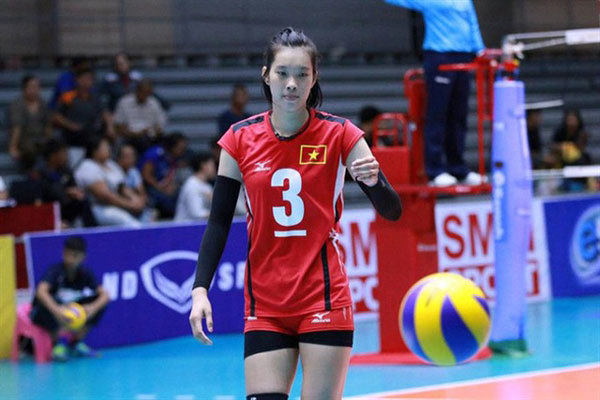 National team captain Tran Thi Thanh Thuy will have a five day trial in Japan and could sign a contract with a undisclosed club. — Photo vtv.vn
The 21-year-old Binh Dien Long An Club star is Vietnam's most important player at the moment.
"The Japanese club do not want to announce their name until the contract is signed," said Thai Buu Lam, director of the MTV Binh Dien Long An Sports Company. "Thuy will take part in the Asian Women's U23 Volleyball Championship in Ha Noi from July 13 to 21 and then will leave for Japan. If successful, she will play for the new club for one year starting from late this year."
"We can't tell their name but I promise they are one of the five strongest teams in Japan's championship," he said. "Thuy may be a teammate of many Japanese national team players."
Thuý is 1.93m, the tallest female player in Vietnam, with her vertical reach hitting 3.04m. She has been a member of the national team since 2014 when she was 16. She hit an impressive volley speed of 86km per hour during the semi-final of the Chinese Taipei Tournament when she played for Attack Line club in January.
"I am excited with the invitation to Japan," said Thuý. "I really want to test my technique in the Japanese championship which is one of the highest quality leagues on the continent with many outstanding players."
Thuy's salary for a potential new contract has not been revealed.
Director Lam said Thuy is also drawing interest from a club in Turkey but she is more interested in playing in Japan.
VNS