Vietnam's banking industry waits for big M&A deals

The merger and acquisition market in banking industry in the first half of this year has received new signal when Korean bank became a major shareholders of BIDV in early November with a record M&A deal worth US$890 million.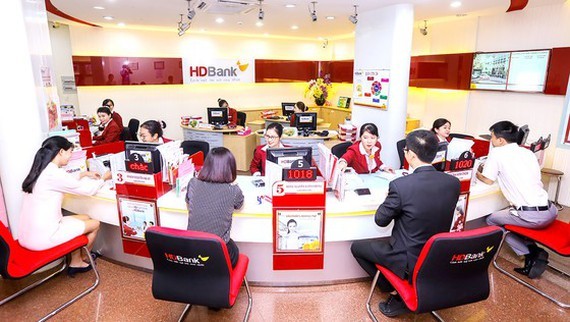 The merger of PGBank into HDBank has been approved since early 2019 but so far it has not happened.

Not only the above M&A deal, the market is also longing for another huge M&A deal at the end of this year or at the beginning of 2020 at the latest, in which Vietcombank will offer to sell 6.5 percent of its stake, or nearly $1 billion.
This deal is expected to take place smoothly as several foreign investors are interested in this lender.
Vietcombank is one of four largest banks in Vietnam. It has always been the lender with highest profit of tens of trillion Vietnamese dongs and is expected to become the first commercial bank to hit the profit milestone of billion US dollars at the end of this year.
In addition, according to Bloomberg, MBBank has been working with around 40 investors from many countries and territories, including Japan, Hong Kong, Singapore and South Korea in order to sell 7.5 percent stake through private offering, aiming to bring in $240 million.
As for VietinBank, as the room for foreign capital is not much left so the lender has proposed to lower state ownership to 51 percent in order to increase its capital. Japanese bank, MUFG, strategy partner of VietinBank, has continuously expressed its desire to buy more stake to raise its capital contribution ratio in VietinBank from nearly 20 percent to 50 percent.
Not only state-owned commercial banks but private commercial banks also attract foreign investment.
Recently, NCB has been meeting with foreign investors from Japan and Singapore for the upcoming share issue to increase charter capital.
Meanwhile, after the Government and the State Bank of Vietnam green-lighted for foreign investors to participate in restructuring of weak domestic commercial banks, lots of foreign investors of countries in the region have continuously visited Vietnam to seek for investment opportunities and express a wish to take part in restructuring of Vietnamese banks.
Particularly, an investor from Japan, J Trust, said that it wants to participate in restructuring of CCBank; Singaporean investor said that it wants to buy Ocean Bank that is in the restructuring category.
Explaining about the expectation that M&A market of banking industry will become vibrant in the near future, head of a US investment fund in Vietnam said that at the present, the demand to sell stake to increase equity of commercial banks is high and Vietnamese banking market is attractive to foreign investors so supply and demand will meet, promising several big M&A deals in the banking industry.
'The fact that Vietnamese Government does not give permission to establishment of new foreign-invested banks until the end of 2020, along with the fact that SBV has been planning to gradually reduce ownership ratio at state-owned banks are also the reasons that make M&A of banking industry to become more vibrant in the near future,' he added.
According to the project to restructure credit institutions in the period from 2016 to 2020, besides weak and specially-supervised banks, small banks also need restructuring.
At the present, there are around nine small commercial banks with charter capital lower than VND4 trillion.
Commercial banks can choose solutions, such as: seeking for new shareholders or increasing charter capital and the last option is to merge with other banks.
In fact, small commercial banks have made plans to increase charter capital for years but only a few of them were able to realize their plans.
Lately, GPBank, one of three banks that had been compulsorily bought by SBV for VND0 four years ago, had to make official announcement on its website about looking for potential investors to join restructuring of GPBank.
As for the specially-supervised DongA Bank, at the shareholders' meeting in October this year, shareholders did not pass a solution to sell shares to supplement charter capital to ensure actual value of its charter capital to reach a minimum of VND3 trillion in accordance with the request of SBV.
Therefore, the Board of Management of DongA Bank had to report to SBV for it to consider another restructuring solution.
It is said that M&A is still the most suitable solution for commercial banks if they are unable to restructure by themselves.
However, in order for M&A in the banking industry to be vibrant, thereby speeding up restructuring of banking system in Vietnam in the future, the Government needs to amend and complete laws relating to investment and business, such as the Investment Law, the Enterprise Law, the Securities Law and the Construction Law, so as to resolve entanglements, erase overlaps and cut costs for joining market and business costs of enterprises. Especially, regulations involving M&A activities need to be clearer, more specific and in accordance with international practices. SGGP
Thuy Doan

Merger and acquisition activities in Vietnam's banking sector are expected to grow in the years to come despite certain regulatory barriers hindering foreign investors.

Growing attractiveness of Vietnamese banks' shares is thanks to a positive revamp and strong outlook of the sector, particularly as Vietnam is accelerating global economic integration.