Vietnam's legendary turtle dies
VietNamNet Bridge – The giant turtle of Hoan Kiem Lake in Hanoi reportedly died in the afternoon of January 19. This was shocking news to Hanoians in particular and Vietnamese in general.
VietNamNet Bridge – The giant turtle of the Hoan Kiem Lake, Hanoi, reportedly died this afternoon, January 19. This is shocking news to Hanoians in particular and Vietnamese in general.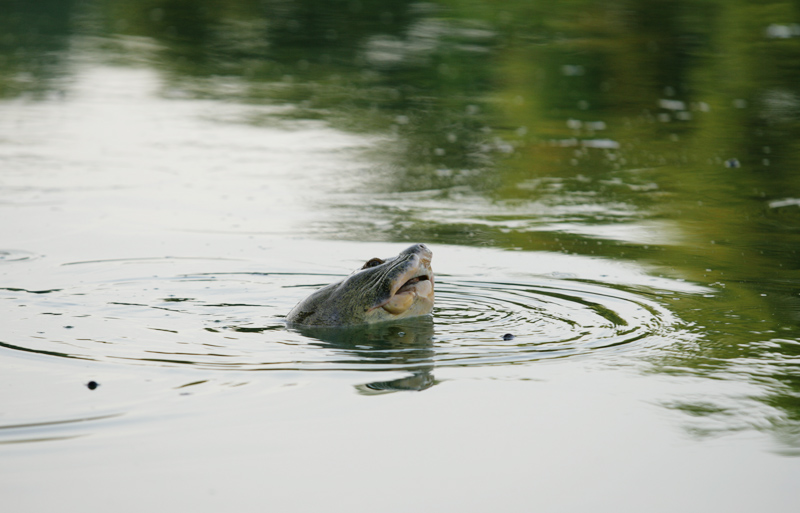 According to Infonet online newspaper, a man from Bac Giang province was the first who detected the turtle was dead at 4.30pm.
The last time people saw the legendary turtle rising to the lake surface was at noon on December 21.
Hanoi's authorities have decided to keep the turtle at a local museum for long-term research and preservation purposes.
The turtle, which is believed to be hundreds of years old, is famous for its rareness and its connection to the legend about Hoan Kiem Lake.
Hoan Kiem Lake (meaning "Lake of the Returned Sword" or "Lake of the Restored Sword"), also known as Sword Lake, is a lake in the historical center of Hanoi. The lake is one of the major scenic spots in the city and serves as a focal point for its public life.
According to the legend, emperor Le Loi handed a magic sword called Heaven's Will, which brought him victory in his revolt against China's Ming Dynasty, back to the Golden Turtle God (Kim Qui) in the lake, and hence gave its present name (the lake was formerly known as "Luc Thuy" meaning "Green Water").
The Tortoise Tower (Thap Rùa) standing on a small island near the center of lake is linked to the legend.
Besides the spiritual and historical value, the turtle is one of only four of the Hoan Kiem lake turtle species in the world, including one in Hoan Kiem Lake and Dong Mo Lake in Hanoi and the remaining two in China.
In 2011, Hanoi took the turtle out of Hoan Kiem Lake for medical treatment for more than three months. After that, the turtle was released back into nature with plenty of food. The turtle was examined periodically.
Before the medical treatment, there were many debates on how to maintain this rare species but no plan was ever announced.
PV