Vietnam's PMI hits four-month high

The Vietnamese manufacturing sector maintained its growth in April as firms were once again successful in securing new orders, with the Manufacturing Purchasing Managers' Index (PMI) rising to a four-month high of 52.5 from 51.9 in March.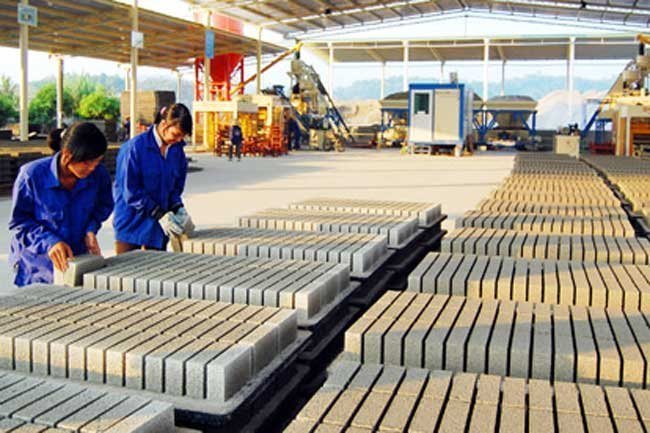 Workers produce unbaked bricks from ashes and cinders. Vietnam's PMI hit a four-month high in April - PHOTO: VGP
According to a report released by Nikkei and IHS Markit on May 2, the figure signaled a solid monthly improvement in the health of the sector. Business conditions have improved on a monthly basis since December 2015.
Firms continued to see new orders rise at a solid pace in April, with the rate of growth broadly in line with that seen in March. A similar picture was seen in new export business. In both cases, panelists mentioned improving customer demand.
New order growth fed through to increases in a number of other variables monitored by the survey, including purchases, employment and output. Production rose for the 17th successive month. The rate of expansion was solid, albeit weaker than in the previous month.
Job creation was registered for the first time in three months at the start of the second quarter. The increase in employment was slightly faster than the series average.
Greater operating capacity meant that firms were able to stay on top of their workloads in spite of the solid expansion of new orders. As a result, backlogs of work decreased for the fourth month running.
Andrew Harker, associate director at IHS Markit, which compiles the survey, remarked, "The main positive from the latest Vietnam manufacturing PMI survey was a return to employment growth, the first rise in three months, as firms gained confidence that the soft patch at the start of the year is now a thing of the past.
"There was still some reluctance to raise selling prices in spite of a pick-up in the rate of cost inflation, but this will likely change should solid inflows of new work continue in the coming months," Harker stated in the report.
Purchasing activity continued to rise solidly, with the latest increase helping to support the first accumulation in preproduction inventories since January. Stocks of finished goods also expanded, albeit only marginally and to the least extent in the current seven-month sequence of accumulation.
New orders are predicted to increase further over the coming year, helping to boost sentiment around production volumes. Business expansion plans are also set to support output growth. Sentiment rose to a three-month high in April.
The rate of input cost inflation accelerated to the sharpest seen since last November. Panelists reported general increases in raw material prices in international markets.
Despite a solid rise in cost burdens, manufacturers in Vietnam continued to lower their output prices. Charges were reduced for the fifth consecutive month, linked to efforts to secure greater new-order volumes. However, the rate of decline was only marginal.
Finally, suppliers' delivery times were broadly unchanged in April. Higher demand for input materials led to delays from some suppliers, but respondents indicated that others were able to satisfy requests for quicker deliveries. VGP