Vietnam's private sector positioned for prosperity

Ongoing assistance will see Vietnam's private sector truly become a driver of economic growth, stakeholders said.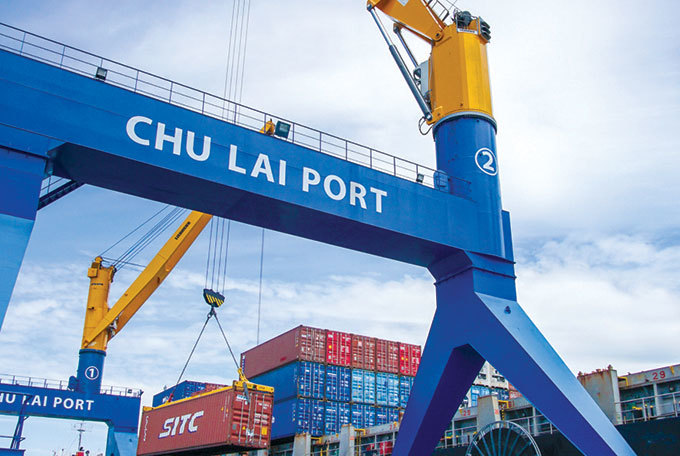 I believe the private sector in Vietnam has proven its significant contribution to the national economy. It constituted more than 40 per cent of GDP in 2018, contributing to GDP growth of 7.08 per cent - the highest since 2008. The sector also contributes more than 30 per cent of the State budget, outpacing foreign enterprises and SOEs.
The growth of the private sector supports the stable development of Vietnamese society through creating new jobs, increasing incomes, and improving living conditions. It currently employs more than 83 per cent of all workers, or nearly 45.2 million people, and generated some 2.3 million new jobs in 2017-2018. 
In particular, private sector development has facilitated women's economic empowerment, especially through job opportunities and income sources. Furthermore, private sector businesses have expanded social security coverage.
The last two years have seen positive impacts from Resolution No. 10 of the Central Committee of the Communist Party of Vietnam on the development of Vietnam's private sector. Resolution No. 10 aims to develop the sector with a strong focus on development quality, efficiency, and performance. It targets there being 1 million active private enterprises in 2020 and 2 million in 2030. It also targets the private sector contributing 50 per cent of GDP in 2020, 55 per cent in 2025, and 60-65 per cent in 2030. The resolution supports the formation and emergence of large private sector conglomerates and enhances links with regional and global supply chains.
More than 250,000 enterprises were newly established in 2017-2018, and more than 60,000 enterprises that had suspended operations were back in business. A startup spirit is found all around the country and thousands of startups have been created. Large enterprises continue growing vigorously, with several standing out. For example, in 2019, Vinfast assembled the first automobile with a Vietnamese brand, and several private airlines now compete in an industry previously dominated by SOEs.
In developed countries, the private sector normally contributes more than 80 per cent of GDP. This fact supports my view that there is significant potential for the development of the private sector in Vietnam.
As State-run economic corporations are going through a restructuring process, the rapid growth of private conglomerates has contributed substantially to economic development. Several large enterprises play leading roles in driving growth in their sector or business cluster. In fact, large firms often link with other businesses, either through a supply chain approach (with enterprises in the same supply chain) or by a clustering approach (with related enterprises and business geographically located in the same region), and this drives the growth of a sector or a region. Thousands of smaller businesses have benefited from business links with such leading firms. In the time to come, these groups will continue serving as hubs, creating positive spillover effects for small and medium-sized enterprises.
Given the efforts of the government to accelerate SOE equitization, the private sector will have opportunities to make a greater impact on economic growth. The Prime Minister approved a project on the restructuring of SOEs for 2016-2020, with an equitization plan targeting total capital divested by the government between 2016-2020 to reach tens of billions of dollars. It is highly likely that billions of dollars in capital and assets will change hands and will be transferred to the private sector in the years to come, providing a precious opportunity for Vietnam's private sector to grow and expand. 
Constraints in Vietnam's business environment remain problematic for enterprises in the country, so continuous improvements are crucial to sustain business confidence and increase private sector investment. The spirit of Resolution 10 should cascade into practical policies from ministries and clear implementation to timely support business.
The volatile international economic landscape puts Vietnam in a challenging position. On the positive side, the US-China trade war helps it serve as an alternative to China for investors. However, the trade war will also negatively affect cross-border supply chains, which will in turn affect Vietnamese exports to China serving as inputs for Chinese exports, and slow global demand in general. To minimize the risks arising from trade disputes, Vietnam has to focus on expanding its market access. 
However, improper management practices and a lack of effective corporate governance hinder Vietnamese enterprises' competitiveness, making them slow to respond to changes in the business environment. Good corporate governance helps build a unified team, manage risk, and improve business efficiency to increase competitiveness. 
The private sector in Vietnam has only recently had its role and position properly taken into account. While the country's previous priority was SOEs, foreign enterprises, and finally private enterprises, the priority now seems to be reversing. In the country's development process, SOEs play mostly a short-term role, as do foreign enterprises, and the future of Vietnam's economy lies in the development of the private sector.
However, in recent years, Vietnam's private enterprises have missed a lot of development opportunities. The country's innovation background is quite good but is facing barriers from businesses and institutions. One of the reasons why Vietnamese enterprises have not focused on innovation for a long time is them being too engrossed in external investment. Businesses no longer want to invest long term but prefer short-term investments to make profits. Though there have been many positive changes, the gap between Vietnamese enterprises and the world is still quite wide.
The private sector has always played an important role in the development of Vietnam's economy, especially in the context of it standing at the threshold of unprecedented and extensive integration. In the GDP structure since 2005, the private economic sector (formal enterprises, excluding households and the individual economy) only accounts for about 10 per cent.
There are two issues that make it difficult for the private sector to develop. The first is that over a long period of time this was the sector receiving the least priority. Secondly, some policies for the private sector seem to "add fuel to the fire", making businesses more speculative and conducting short-term rather than long-term business.
It's time to lessen the role of SOEs, which are playing a small role, except for a few that are competitive, as well as the role of foreign enterprises, which are short-term and ready and willing to move to more profitable locations. Vietnam's future potential needs to lie in the private sector.
Huge risks, however, may accompany this. There are some unusually large businesses, growing even faster than South Korean chaebols in terms of speed and diversifying into fields outside of their core business. The risk management ability of a business becomes limited.
Moreover, unlike SOEs, private enterprises bear more risks. Vietnam's private sector is still fragile and one glitch may affect the whole economy. Government policy needs to improve the business environment but should also note the ten-year cycle of economic crisis and pay special attention to large private corporations to avoid shocks.
In order to promote the strengths and reduce the risks of the private sector, the State needs to create a transparent institutional and business environment, and more importantly an equal playground for all businesses to compete. 
In 2019, Vietnam for the first time had five billionaires on the list of the world's richest people, with total announced assets of $13.6 billion. However, these five entrepreneurs do not represent all private enterprises, as private Vietnamese companies are generally small or very small businesses and large-scale enterprises only account for 1 per cent of the total.
For Vietnam, everything about equitization and private ownership is meaningful. When Resolution No. 10 on private economic development was officially ratified in 2017, the role of the private sector was recognized as an "important driver" of the economy. It has taken more than 30 years for such language to appear in the country's economic development policies. In fact, developing the private sector is a long and difficult path, and the process of making laws following the resolution has not kept up with reality.
In the 30 years of waiting for recognition as an important economic driver, the private sector has faced a host of difficulties. Most private economic conferences have themes on achievement, but there haven't been many discussions about failure, where the voices of businesses that have given up the game are heard.
Based on guidelines, policies, and laws, studies and assessments from international organizations all recognize positive changes in the direction of private enterprise development. However, when compared with State-owned and foreign-invested enterprises, the gap seems not to be narrowing.
Regardless, thanks to efforts to complete the legal framework, small private businesses are now able to access resources such as land and credit more easily. In fact, procedures on establishing a business, taxes, cross-border transactions, and resolving insolvency have improved gradually but are still not clear compared to other countries in the region.
Coping with difficulties and challenges give the private economic sector a certain vitality. This makes their contributions through employment and taxes even more meaningful. The private sector has capital of $752.4 billion, earns $503.03 billion in revenue, records $12.54 billion in profits, and creates 8.8 million jobs. Meanwhile, the State-owned sector has $408.44 billion in capital, total revenue of $133.28 billion, profit of $8.64 billion, and creates only 1.2 million jobs.
According to economic expert David Dapice from Harvard Kennedy School, Vietnam's economy bears many strategic risks under the "clear waters" of current growth. The two riskiest areas are related to the private sector. A large part of export turnover comes from export processing industries, mainly foreign-invested enterprises, while domestic private enterprises participate less in the global value chain. The domestic private sector contributes only 30 per cent of exports, compared to 70 per cent by the foreign sector.
Thus, if FDI inflows slow, inefficiencies and weaknesses in the private sector will be revealed and it will be difficult to take on a heavier burden. The private sector now contributes over 40 per cent of GDP. According to World Bank forecasts, the private sector will contribute about 80 per cent to the economy in 20 years. Major efforts are needed to achieve this.
We are now in a dramatic transition period, when Vietnam has almost integrated with all economies around the world, entering new playgrounds with new rules. We need to invest properly in this transition. The health of the economy will gradually become more dependent on the private sector. We will see contributions by many big companies and corporations to the State budget, tax collections, and job creation.
Improving competitiveness will be an important challenge for the private economic sector once we are fully open to global integration. The benefits of short-term and long-term development need to be harmonized in sustainable benefits to the country as a whole. If policymakers are determined to create appropriate institutions to promote private enterprises, we would have the foundations for the private economy to reach its potential. VN Economic Times

The state-owned economic sector ranks first in terms of productivity, followed by foreign invested companies. The productivity of the private sector is the lowest.

Vietnam has the second-largest consumption share in ASEAN, with the potential to outpace the Philippines soon.