Vietnam's top five e-commerce platforms in Q2 announced: iPrice

Sendo, for the first time, was listed as one of the four most visited ecommerce platforms in the second quarter of 2019, according to data from iPrice Insights' map of ecommerce.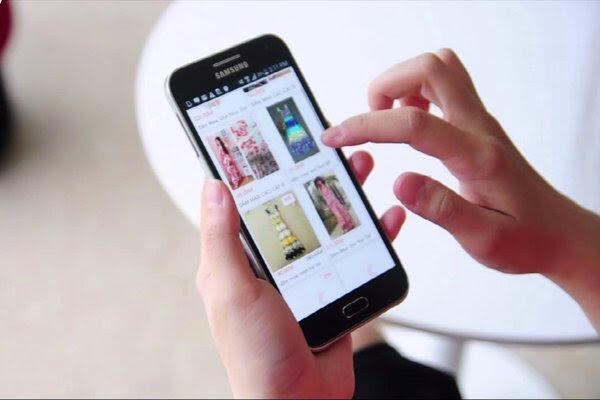 A customer selects clothing products offered on the Sendo ecommerce platform. Sendo ranked fourth among Vietnam's top four ecommerce players by web traffic in 2019's second quarter
Sendo's monthly website traffic rose 10% from 25.3 million in the first quarter to 28 million visits in the second quarter, not too far off from the third-ranked contender Lazada, with more than 28.3 million visits per month on average.
Sendo's efforts to deploy technology and improve delivery services were responsible for the impressive advance.
Among the top five ecommerce platforms - Shopee, Tiki, Lazada, Sendo, and The Gioi Di Dong  -in the quarter, Sendo was the only player to see its web traffic grow, iPrice noted in the release.
As the two best performers, Shopee and Tiki continued securing their solid leading positions. Monthly web visits to the top-ranked site, Shopee, totaled 38.5 million, while runner-up Tiki achieved 33.7 million visits.
These two leading players on the local ecommerce market have outperformed Lazada since the fourth quarter of last year and have gradually widened the gap in traffic.
Lazada Vietnam, backed by Chinese ecommerce giant Alibaba, encountered a drop in terms of web traffic for two consecutive quarters.
iPrice Insights added that the local market's performance in the second quarter showed more positive results than in the year-ago period. Each player among the 10 most visited platforms saw its web traffic slipping by three million visits on a monthly basis in 2018's second quarter, but this year's average fall was merely 400,000 visits per month.
This considerable change demonstrates that the local ecommerce market has become more stable and that online consumers not only shop during seasonal sales but also on regular days. SGT
Chi Thinh

They are spending big money on technology to manage business effectively and give clients the best experiences, and on marketing campaigns to lure more customers.

E-commerce is developing rapidly in Viet Nam but it needs a new push to reach rural areas and help small- and medium-sized enterprises (SMEs) reach customers, experts have said.  

Many foreign giants have continuously invested in leading e-commerce sites in Vietnam even as they incur big losses as they continue to see the long-term potential of the country's rapidly expanding online shopping sector.