Vietnam's Tu Duc Tomb introduced globally through Google Arts & Culture Platform
Tu Duc Tomb in Hue imperial city has been digitally recorded on the Google Arts & Culture Platform to be promoted worldwide, making it the first heritage of Vietnam to be added to Google's collection.
US firms help digitalise data of Hue relic sites
Complex of Hue Monuments to be digitally preserved
Restoration of two structures in Hue's King Tu Duc tomb completed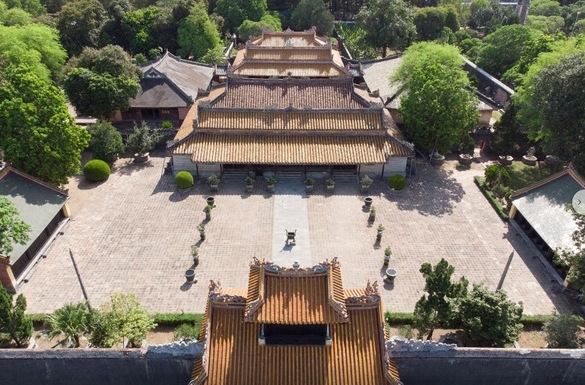 Vietnam's Tu Duc Tomb introduced globally through Google Arts & Culture Platform
Built in 1864, the Tomb of Tu Duc at the Complex of Hue Monuments is the eternal resting place of King Tu Duc (1829-1883). It is a typical example of traditional Hue architecture and one of the most important sites in the ancient capital, which has been recognised by UNESCO as a World Cultural Heritage site.
The digitisation of the tomb was carried out under a project launched in summer 2018 by the Hue Monuments Conservation Centre and two US firms - CyArk and Seagate Technology.
Accordingly, the 3D model of the tomb can be viewed at: https://artsandculture.google.com/exhibit/8AICSDNH8yJsJQ
The tomb is among the 30 latest heritages from 13 countries around the world to be included on the Google Arts & Culture platform and its Open Heritage Gateway, together with the temple of Apollo in Greece, the Thomas Jefferson Memorial in the US, and the Mexico City Metropolitan Cathedral in Mexico, among others.
CyArk launched Open Heritage on Google Arts & Culture last year as a dedicated portal for digitising iconic monuments and amazing places worldwide that have been damaged by war and modern development
It allows the public to get open access to the world's largest 3D cultural heritage datasets.
Nhan Dan