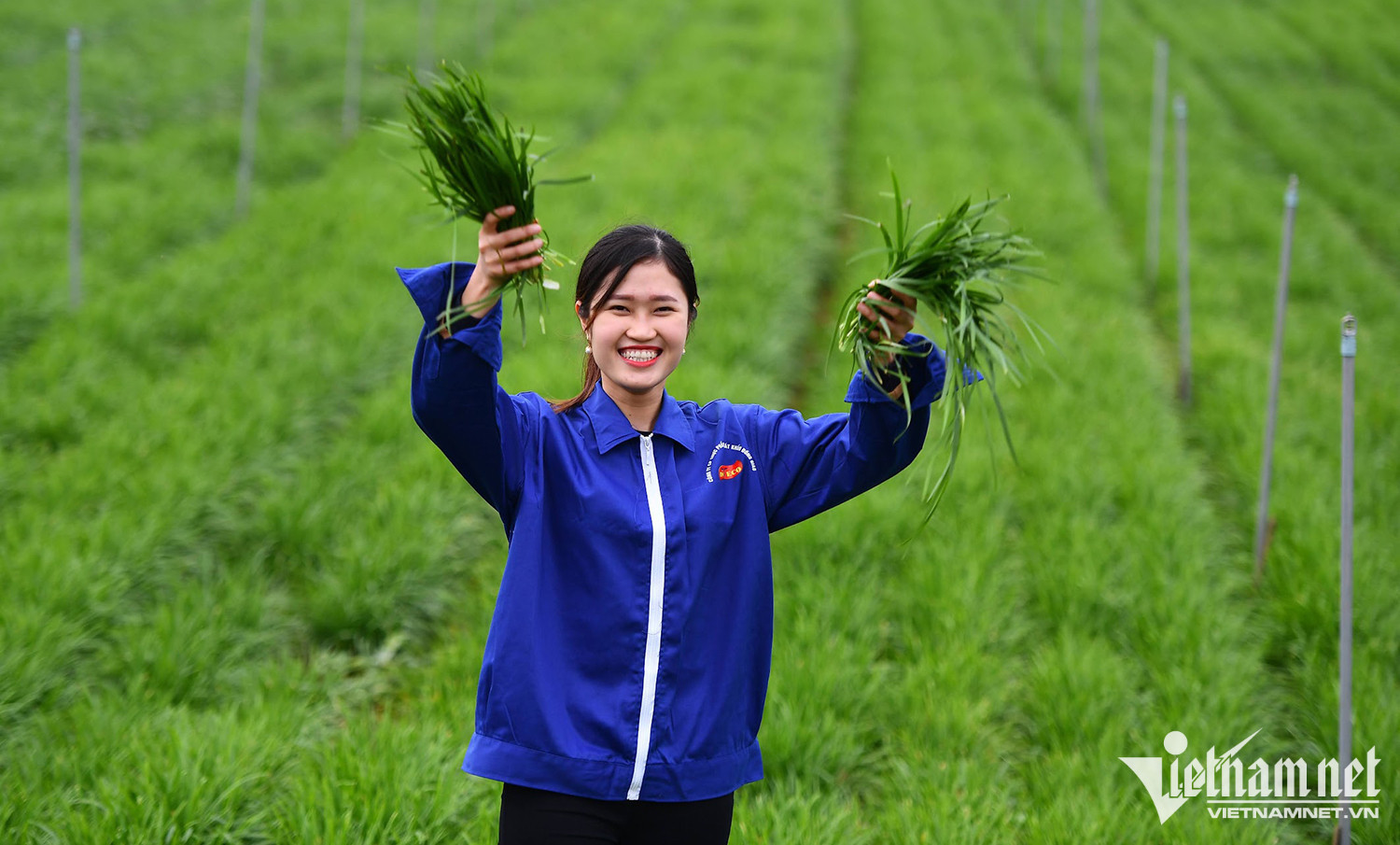 At the seventh National Farmers' Forum yesterday, Le Van Nghi, deputy chair of the Vietnam Cooperative Alliance, said that to become professional farmers, they need to work together. If farmers are small-scale and have fragmented production, they will be ineffective.
Only when agricultural production is large enough will production be able to have a voice to determine supply-demand and prices. When producing according to market rules, production will be the most professional.
"At the same time, there must be high technology, mechanization, automation and digital technology which reduce input costs," Nghi said, adding that Israel has shown this. Their formula is "high technology + cooperation = success".
It is now the age of brands. If farm produce has a good brand, the value could be up to 10-20 times higher than normal produce, he added. To have long-lasting strong brands, farmers need to cooperate on geographical indications and traceability.
"We have talked a lot about cooperation among three, four and six parties, but we cannot answer the question why cooperation has not succeeded," Nghi said.
He said the key lies in two parties – farmers and businesses. They are not professional and they don't respect commercial contracts. When they have a poor crop and farm produce is priced high, they break contracts signed with businesses, and if the crop is bountiful and prices drop, businesses break the promise.
The two parties need to be more professional. They have to respect contracts and take responsibility for their commitments.
Ngo Tien Dung from TH Group said many farmers don't know what they should produce to sell to businesses. Meanwhile, businesses want to build material growing areas with high quality and transparency. Businesses cannot meet every farmer to discuss cooperation plans, but can do this through cooperatives. However, farmers still lack confidence to join cooperatives.
Johan Van Den Ban, general director of De Heus Vietnam, said when Covid-19 broke out, the chicken price in the market dropped to VND10,000 per kilogram, but De Heus still collected chickens from farmers at the committed price of VND29,000 per kilogram.
"Where do we sell chicken if the market price is lower than the price in contracts? But we understand that confidence is an important thing in the cooperation chain," he said.
Vietnam has many opportunities to export high-quality livestock products. However, if farmers don't work with each other and organize production in chains, they will find it difficult to create high-quality products, he said.
Farmers need to be professional
Tran Manh Bao, chair of Thaibinh Seed Group said professional farmers need to be knowledgeable about science and technology, and think of cooperation with other farmers, management agencies and businesses.
Farm produce must have brands from professional producers.
"We need to have entrepreneurial Vietnamese farmers," said Minister of Agriculture and Rural Development Le Minh Hoan.
"We are not 'doing agriculture' but 'developing the agricultural economy'. Farmers need to accept risks, know how to overcome difficulties, and must be brave to rise up and succeed," he said.
Hoan said that one of the weak points of Vietnam's agriculture is unstable production and the reason is the lack of professionalism. Standardizing the cultivation process needs to begin with farmers who now lack five things: knowledge and technology; capital; good materials; good seedlings and breeders; and market information and linkages.
Tam An