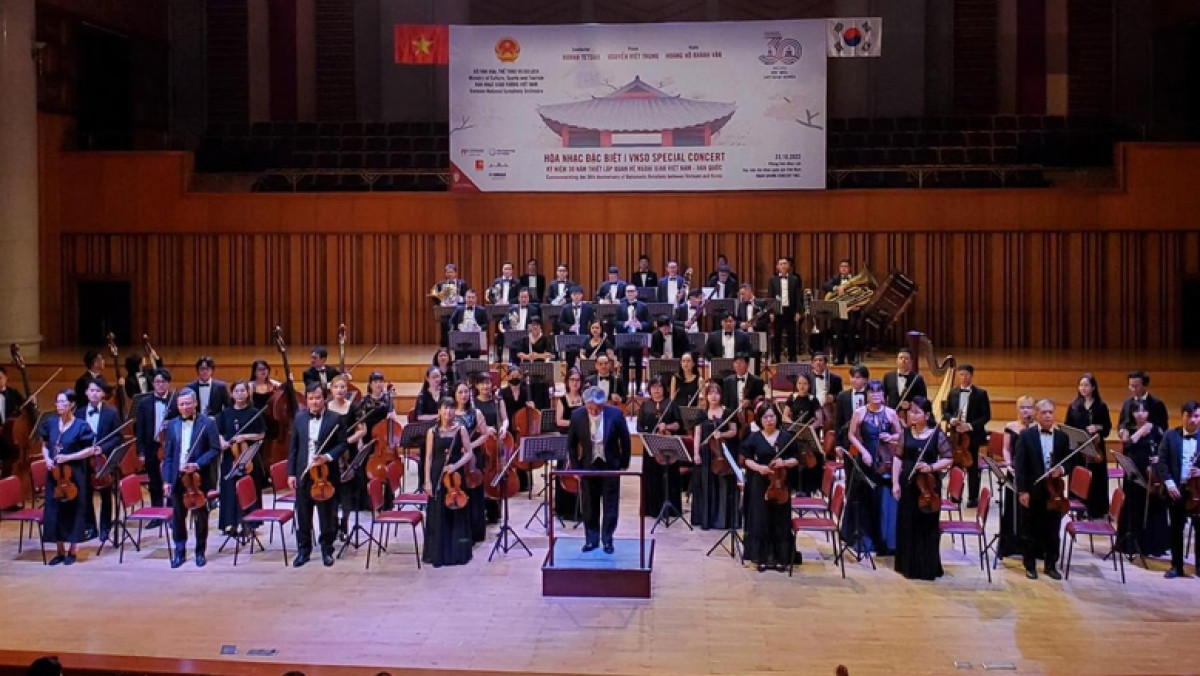 The event will also mark the 30th anniversary of diplomatic relations between both sides which began in 1992.
The concert will be held under the baton of conductor Tetsuji Honna and will feature a performance by the VNSO's members, Vietnamese pianist Nguyen Viet Trung, and Korean violinist Han Soo-jin.
Viet Trung is a young Vietnamese talent who is most notably for having won a prize in the International Chopin Piano Competition held in Warsaw (Poland) in 2020.
Han Soo-jin has performed a considerable amount of concerts, mainly in Britain where she won a competition held by the London Symphony Orchestra.
Global master pieces such as Rhapsody on a Theme of Paganini by Rachmaninov, Concerto No. 1 for violin by Bruch and Symphony No. 2 by Brahms will be played during the concert.
Conductor Tetsuji Honna previously performed alongside many orchestras, including the Hungary Philharmonic States, the Prague Radio Symphony Orchestra, the Brno Philharmonic Orchestra, and the Romanio Radio Chamber before he became principal conductor and music director of the VNSO.
Founded in 1959, the VNSO has performed in the United States, Italy, and Japan, with a repertoire ranging from classical to romantic and contemporary music.
Source: VOV