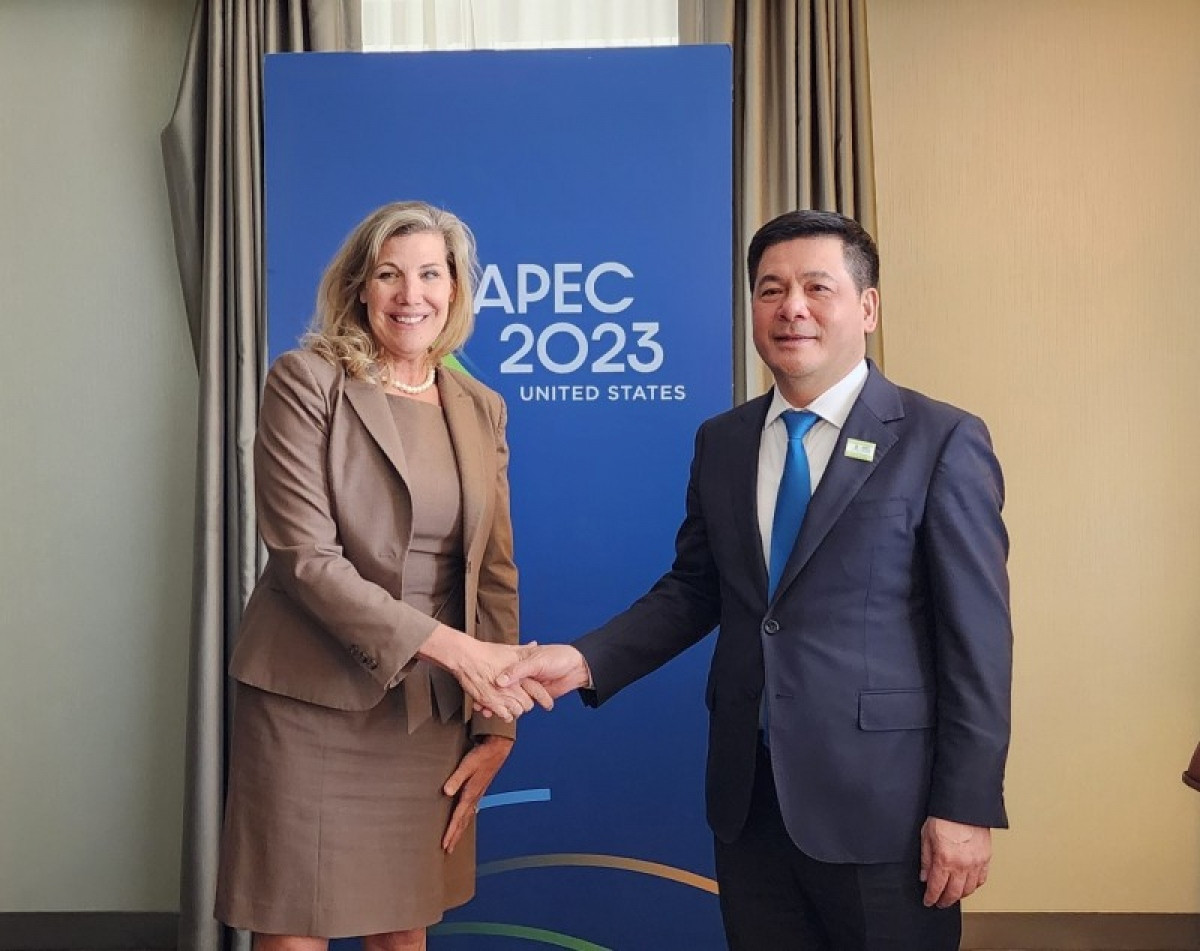 She revealed the information during her recent working session with Vietnamese Minister of Industry and Trade Nguyen Hong Dien on the sidelines of the Asia Pacific Economic Cooperation (APEC) and the Indo-Pacific Economic Framework for Prosperity (IPEF) meetings in the United States.
During the working session, both sides examined the possibility of strengthening Walmart's supply chain development in the Vietnamese market, along with measures which support local suppliers to participate in the US retailer group's global value chain.
Sarah Thon said that many of key Vietnamese products such as textiles, home appliances, electronics, and processed foods are on display for sale in the Walmart hypermarket chain.
She suggested that the Vietnamese side provide continued support for Walmart in its effort to strengthen the stability and expand its supply chain in the country amid the increasing risk of supply chain disruptions caused by the COVID-19 pandemic and global trade and geopolitical conflicts.
In response, Minister Dien proposed that Walmart co-ordinate efforts with the Ministry of Industry and Trade in a bid to improve business capacity, invest in building supporting industries, as well as helping to connect with capable American businesses in fields such as the supporting industry, materials and processing in order to create a "clean and stable" supply source of input materials.
He went on to suggest that Walmart send business delegations from the US and other offices in Asia to attend Vietnam Sourcing 2023 to be held in Ho Chi Minh City this September.
The move is anticipated to create a wealth of investment opportunities between the US and Vietnamese firms, while helping local enterprises become more involved in Walmart's global value chain, he stressed.
Source: VOV