Welcoming the new wave of FDI
Vietnam needs to lure foreign investment but should not forget domestic enterprises.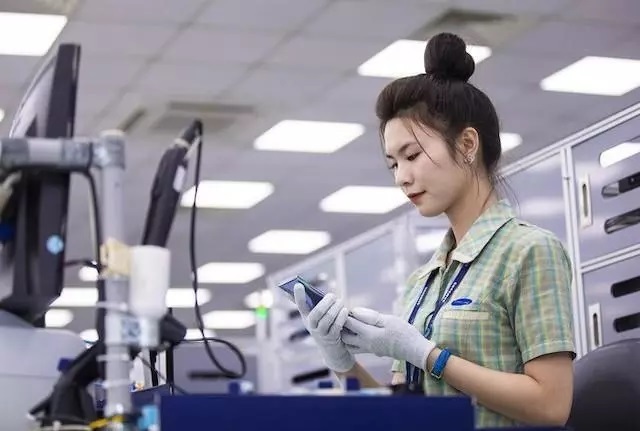 "In the past, we had the opportunity to receive foreign direct investment (FDI) but were not successful. In fact, we only became an outsourcing place," said Nguyen Xuan Phu, Chairman of Sunhouse Group at a recent seminar entitled "Vietnam is ready to welcome the wave of FDI: Opportunities and challenges," organized by the Association of Small and Medium Enterprises in Hanoi.

Phu said: "As an outsourcing place, we have to suffer from environmental pollution, the negative side of FDI and pay the price. Therefore, we should consider FDI attraction this time with a cautious view and I hope that this time Vietnam will effectively receive the FDI inflows."

From a business perspective, Phu recalled the time his company made a joint venture with a Korean business 16 years ago. He said that in the past, Sunhouse was a Korean brand, but now it is Vietnamese brand.

"In the US and European countries, import and export only accounts for 15-20% of GDP. Such economies are truly self-sufficient and self-reliant. We are just an outsourcing place, so we make very little profit in the value chain. Meanwhile, our children have to suffer from environmental pollution that takes many generations to solve," said Phu.

Phan Huu Thang, former director of the Department of Foreign Investment, said: "In fact, we depend too much on the external market. Without lucid policies, we will fail. We can win today, tomorrow but in the long run we won't win if we don't learn from experience."

"To develop, we must have a self-sustaining economy to develop," he said.

"Is there really this supply chain shift? When did this wave begin," Thang asked. "Most of us think that thanks to Vietnam's success in fighting the Covid-19 epidemic, foreign enterprises will come. It is not so easy like that. When the US-China trade war occurred, there was a shift in the supply chain. That shift must look in the direction of a global shift, not just from China."

According to the former Director of the Foreign Investment Department, it is not easy to relocate a factory from one country to another. In the Covid-19 pandemic, the market of each country changes. Foreign investors in China will make their own choices, like reducing investment in China and gradually moving to other countries, including Vietnam.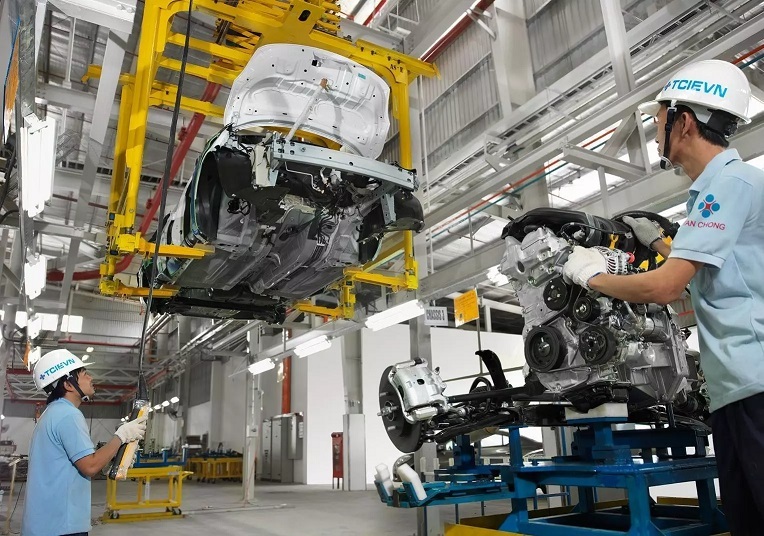 Thang said that this opportunity not only comes to Vietnam but also other countries such as India and Indonesia. For foreign investors, when deciding to pour capital into any country, are also interested in preserving capital and making profits.

Based on his own experience, Phu said that relocating a factory is very difficult. While companies in the world are shrinking because of the epidemic, it is hard for them to open more factories in Vietnam. Therefore, the wave that Vietnam can welcome is the shift of orders to Vietnam by international corporations.

"Foreign corporations will have to transfer technology, shift part of the supply and production chains to avoid risks from taxes or from the epidemic when they are all located in China. Being close to China gives Vietnam an advantage. Vietnamese people are also very flexible," said Phu.

He added that the art of receiving FDI capital is to be smart so that we can be the outsourcing place at the beginning, but we must learn technology and gradually master, and understand the needs of customers.

"Once we grasp the technology, we can create products for Europe and America, then we have to create our own brands. If we keep outsourcing, we can benefit only 5% in the value chain," emphasized Phu.

To do that, it is necessary to have the State's assistance.

Commenting on the Prime Minister's establishment of the Working Group on FDI attraction, Nguyen Van Toan, Vice Chairman of the Association of Foreign Investment Enterprises, said this proved that Vietnam has good opportunities and must change to achieve the goal of receiving quality capital flows.

Toan also shared the view that Vietnam needs to lure FDI but should not forget domestic enterprises. "Vietnamese enterprises must grow up to be able to compete with FDI enterprises," said Toan.

According to Phan Huu Thang, solutions are not good over time. Applying a solution forever will not bring good results.

He said: "The Covid-19 pandemic has given us a lesson in mobilizing resources of the whole people. Therefore, there should be close guidance on foreign investment attraction. The working group on FDI attraction must assign specific tasks, like fighting the Covid-19 epidemic, to create a consensus so that the entire political system understands the role of foreign investment."

Luong Bang

Vietnam is committed to developing its role in the production value chain through FDI and has been preparing for many years to improve the qualifications of its workers.

Vietnam needs to create favorable conditions for 'Viet dragons' and 'foreign eagles' to join the "tango dance" that brings benefits to both sides, according to VIetnam Chamber of Commerce and Industry (VCCI) chair Vu Tien Loc.