Whale cemetery in central Vietnam

The central province of Ha Tinh is home to a special cemetery which is the final resting place for more than 100 whales.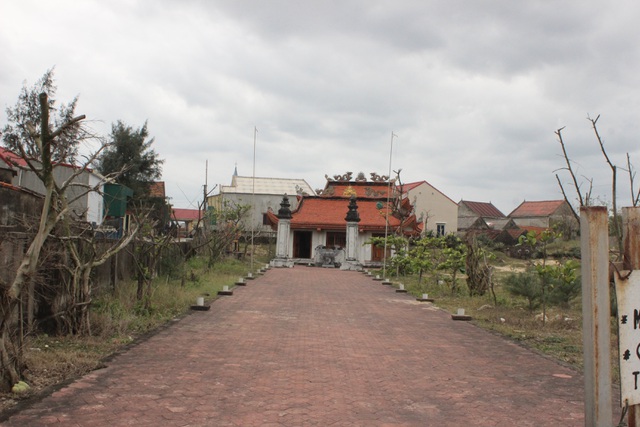 The cemetery located inside the Nam Hai Dai Than (Whale) Temple in Cam Nhuong Commune, Cam Xuyen District which was built by local fishermen during the 1916-1925 period. 
Nguyen Huu Phuong who often takes care of the temple said that he burns incense for whale tombs on every the first day and the 15th day of the lunar month. 
Whale worshipping is common among Vietnamese fishermen who believe that the whale's spirits protect them at sea. 
According to Phuong, when a whale is found dead, local residents will bring it to the cemetery for burial.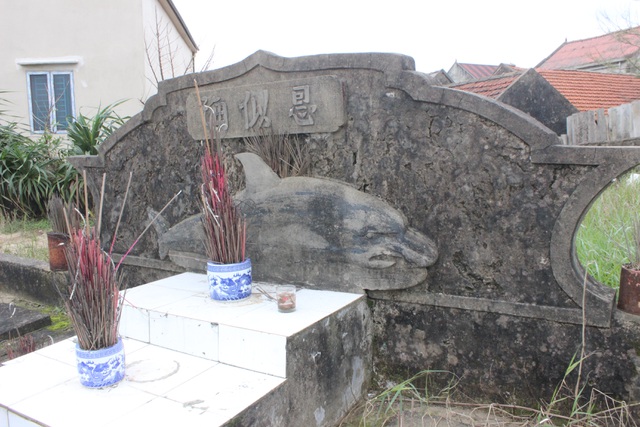 A tomb
No one knows exactly when the first whale was buried in the area. The two oldest tombs are said to date from around a hundred years ago. 
The burial fees are sourced from the commune's temple management or donated by the locals. 
The newest tomb is for an 80-kilo whale which was found around 50 days ago. Every year, fishermen in Nhuong Ban Village hold a death anniversary for the whale. 
 A palanquin for a whale procession 
Phuong added that more whales have been found dead over the recent years. In 2017, up to 10 whales were buried at the cemetery, including those weighing just a few kilos. 
On the 8th day of the lunar month of April, a ceremony to hope for good fishing trips is also organised at the temple. Dtinews

Local people in Duc Minh commune, Mo Duc district, Quang Ngai, were sparing no effort to save a 700-kg whale pushed ashore, said Chairman of the Duc Minh Commune People's Committee Vo Minh Quang on February 17.

Fishing nets and rope were among the debris found inside the whale which stranded on the Isle of Harris.